LWMC COOLING TOWER PROJECT UNDERWAY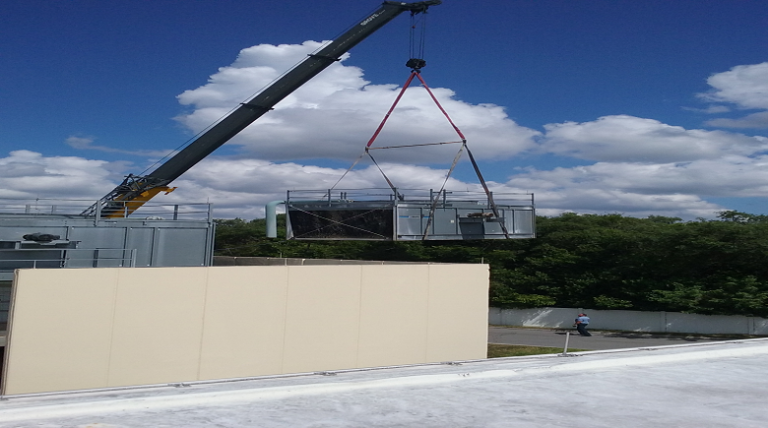 Lake Wales, FL – Passersby may have noticed a crane operating at Lake Wales Medical Center this summer.
The hospital is replacing two cooling towers. Tower 1, which was installed in 2002, is being replaced due to deterioration of the exterior structure of the tower. The cooling fins inside Tower 2 also will be replaced.
"The towers provide cooling for the chillers much like a radiator in a car provides cooling for the engine," said John Rasmussen, RD, CHFM, Director of Engineering for the hospital. "If the towers do not work efficiently and are not able to operate at capacity, the chillers that provide cooling for the buildings may not be able to operate at their capacity and keep the buildings conditioned."
The project is expected to be completed within three weeks.
— end —
Photo info: The top half of a cooling tower is removed via crane at Lake Wales Medical Center. The cooling tower is being replaced this summer due to deterioration.