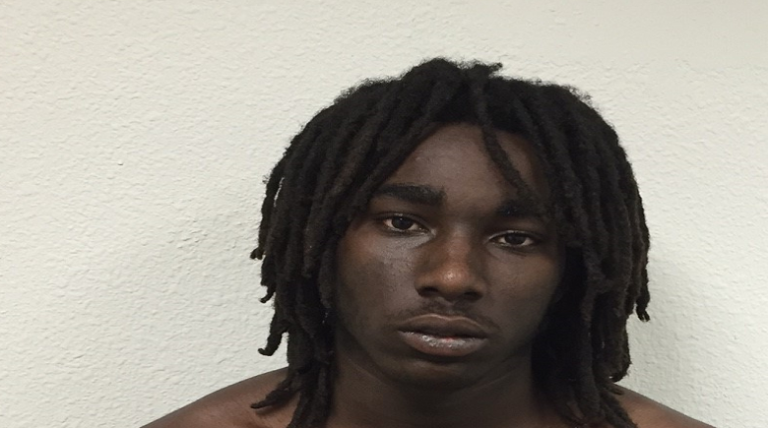 An 18 year-old is facing felony charges after utilizing the social media app "Kik Messages" to solicit sex from a 15 year-old girl in return for information on a burglary.
On April 11, 2016, the 15 year-old victim started receiving messages via Kik Messenger from 18 year-old Jerry Lee Thomas (DOB 6-24-97,  Winter Haven) indicating he knew who burglarized her home. (Thomas was referring to a burglary that occurred on April 5, 2016 when two Xbox systems and other electronics were stolen.)
Thomas messaged the girl that he would tell her who committed the burglary if she "did him fair." When the victim responded, "what?", Thomas replied back "10$" or "let me ****….ill tell you right after though." Thomas continued to ask the victim if they had a deal, to which the victim responded no.
When the victim's mother learned of the messages, she immediately contacted Winter Haven Police and detectives worked to contact the suspect through Kik Messaging. A message was sent to Thomas asking if he wanted to do the deal with information regarding the stolen electronics. Once again, Thomas responded to the victim stating that, "you **** me and I promise." At this point, Thomas indicates to the victim that he feels as if it's a set up. He also tells her that he is on his way to her residence.
Several minutes later, Thomas is seen in the area of the victim's home and ultimately approaching her door. As Thomas walks back out to the street appearing to look to see if anyone is watching, officers make contact with Thomas and place him under arrest. Thomas was in possession of a cell phone and an unopened condom.
When Detectives questioned Thomas about the messages, he denied having the Kik Messaging app on his phone. He also denied knowing the victim was 15 years-old, though earlier communication indicate he acknowledged her age.
Thomas was booked into the Polk County Jail on charges of Travel to Meet After Use of Computer to Lure Child (F-2) and Use Computer to Seduce Solicit Lure Child (F-3).  Thomas was also charged with Violation of Probation from an out-of-county juvenile probation charge.
"This is another example of how parents should continue to monitor what their children are doing with social media," said Chief Charlie Bird. "I applaud this mother for getting involved and stepping in to take this threat off the street."