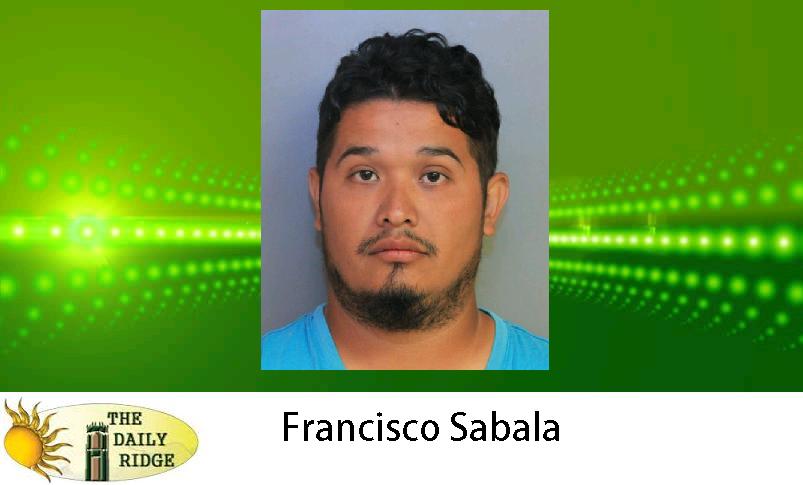 Frostproof, Florida – On 3/19/2016 the Polk County Sheriff's Office Arrested 26 year old, Francisco Sabala of McClellan Rd. in Frostproof and charged him with sexual battery. According to the arrest affidavit Sabala had already had a permanent injunction against him by the victim for allegedly trying to to burn down the home in which she lived. That incident occurred on July 22, 2015 and is still being prosecuted.
According to the arrest affidavit the victim was attacked at her home while she was in the bathroom and then dragged her into the living and eventually her bedroom. Sabala allegedly had a kitchen knife and threatened to kill the victim if she didn't cooperate and eventually threatening to kill her if she told anyone. The incident was witnessed according to the report by the victim's 5 year old daughter who began to cry. According to the report the victim was sexually assaulted in multiple positions by Sabala and also was also strangled by him.
Sabala was arrested after deputies searched two known area's he frequented. According to the affidavit deputies caught Sabala changing his story about the incident. Sabala denied being at the victims home. He however initially admitted having consensual sex with the victim, but then recanted after deputies asked how he could have had sex with the victim if he wasn't with her or at her home. Sabala then requested an attorney to represent him.
As of this reporting Sabala is still incarcerated, but bail has been set on the multiple charges.