Welcome, World Travelers! The Marvels is a Marvelous Marvel of a Marvel Movie!
by James Coulter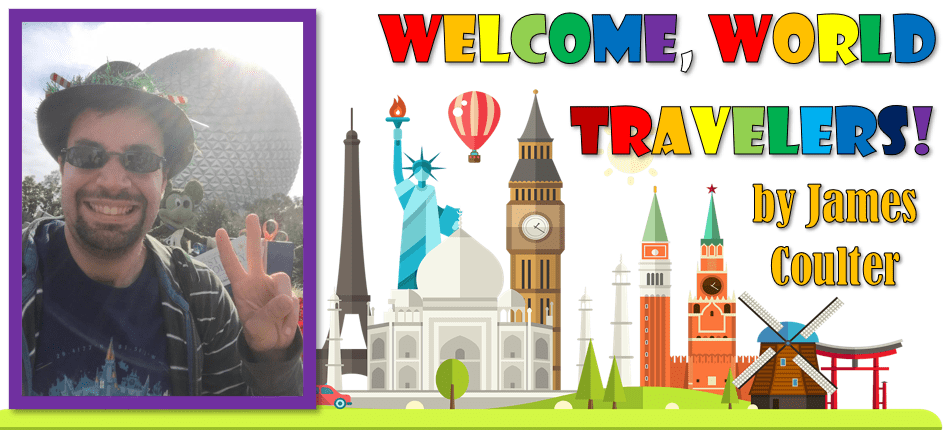 2023 has not been a good year for superhero movies. Quantumania was meh! Guardians 3, though interesting, was disappointingly meh! And the less said about Shazam 2 and The Flash, the better. The only bright spots in this whole year wereAcross the Spiderverse, which was an excellent movie, and Blue Beetle, which was surprisingly underrated and deserved better at the box office.
So, now we have the last Marvel movie of the year—and, apparently, the last Marvel movie until 2025 now that the company is desperately trying to re-route the direction of the MCU. So, how is The Marvels? Will this movie allow this year for Marvel to go out like a brilliant supernova? Or will this year end, not with a bang, but a whimper?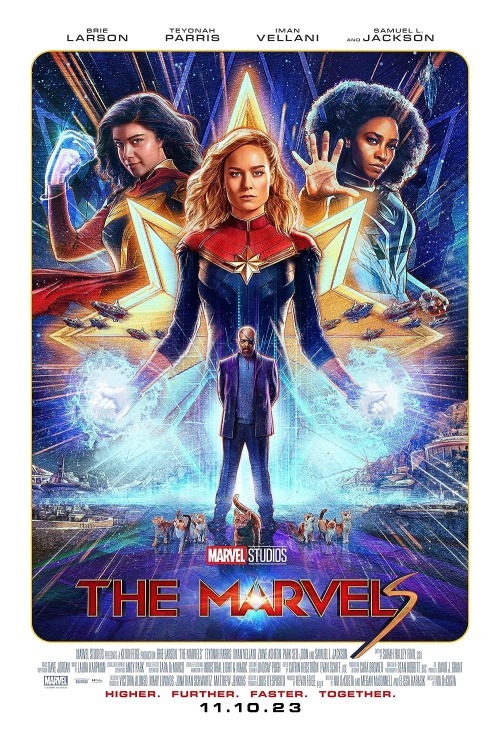 The Marvels is the sequel to Captain Marvel, whose titular hero is trying to track down and stop a supervillain from stealing resources from other planets to save their dying planet. However, things quickly become complicated when the discovery of a mysterious magical bangle causes Captain Marvel to spontaneously change places with two other characters, Kamala Khan (Ms. Marvel) and Monica Rambeau (Photon), whenever she uses her powers. Will the three heroines learn to work around this problem and stop the bad guy from nearly destroying the universe?
Let me cut to the chase: if you're someone who thinks superhero movies are better when they're "dark" and super "serious", if you're one of the people who petitioned Warner Bros to #ReleaseTheSnydercut and thus were responsible for the monstrosity that is the 4-Hour long cut of Justice Leauge, and now you're super salty that James Gunn is taking over for Zack Snyder on the DC Movies, and if you're someone who gets upset and cries "woke" when a female superhero takes the lead, this movie is NOT for you—and chances are, you've already review bombed this movie before it came out.
However, if you're a normal person who loves "fun", and your favorite superhero movies are the ones that have "fun" like Guardians of the Galaxy, Deadpool, Shazam, and Birds of Prey, then you are absolutely going to enjoy The Marvels. I myself was pleasantly surprised, as it's the most fun I've had watching a Marvel movie (that wasn't the Spiderverse films) in a long time. In a year of superhero monotony, this film was a breath of fresh air—on a roller coaster!
What I love most about the film is how much of an improvement it was from the original Captain Marvel movie. Personally, I didn't care too much about that film when I first saw it. My biggest problem was how much of a stick-in-the-mud Captain Marvel's character was in two-thirds of the movie (albeit for plot-related reasons)—with the other third actually allowing her to go hog wild. The Marvels allows her to go hog wild through the entire movie, and she is much better as a character for that. I really love it when Brie Larson gets snarky, sarcastic, and witty—and I really love it when she brings the thunder (sorry, wrong superhero!) with her powers!
Speaking of powers, I also love how well she bounces off the other two main leads, Ms. Marvel and Photon. The banter and chemistry they share are really enjoyable. And I especially love the overtly enthusiastic fangirl that is Kamala Khan. She gives off real Tom Holland vibes playing the Spider-Man to Captain Marvel's Iron Man (which, I guess makes Photon the Iron Patriot?) My favorite part is when these three learn to work around their quirk of changing places with one another, especially during action sequences, which leads to some visually interesting and high-octane scenes.
But my absolute favorite part involves Goose the Cat. No spoilers, but if you loved Goose in the first movie, you will LOVE her in this movie, as she the inciting incident of one of the best (if not absolutely hilarious) scenes in the movie. Again, no spoiler, but let's just say that scene does a better job of paying homage to Cats: The Musical than the abomination that was the live-action 2019 film.
There are only two real downsides to this movie. One is the homework. This movie expects you not only to have seen the previous Marvel movies, but also the Disney Plus mini-series Wandavision, Ms. Marvel, and Secret Invasion. Fortunately, I had seen those series (minus Secret Invasion, which I still haven't watched). But I feel sorry for anyone who needs to buy a Disney Plus subscription and binge-watch hours of episodes just to catch up to this movie's plot.
The other downside is the villain. Let's face it: aside from Thanos and Loki, the Marvel movies are lacking in real memorable villains. This film's antagonist is no exception. In fact, they're so forgettable I don't even know or remember their names. (Looks it up on Google: oh, it's Dar-Benn the Accuser!)
Otherwise, The Marvels is a fun superhero movie that really knows how to have fun with fun characters and fun moments. If you love "fun" superhero movies, this one has plenty of high-octane action and quippy banter. If not, well, you can always watch the 4-Hour-Long "SnyderCut" of Justice Leauge on Max (if Zaslav doesn't decide to scrap that for a tax write-off like he did Batgirl and Coyote Vs. Acme!)
Oh, and don't forget to stick around for the post-credits scene. It is the best reveal in a post-credits scene thus far! You will be pleasantly surprised!