Bartow Uncorked Uncorks Bartow in Inaugural Year
by James Coulter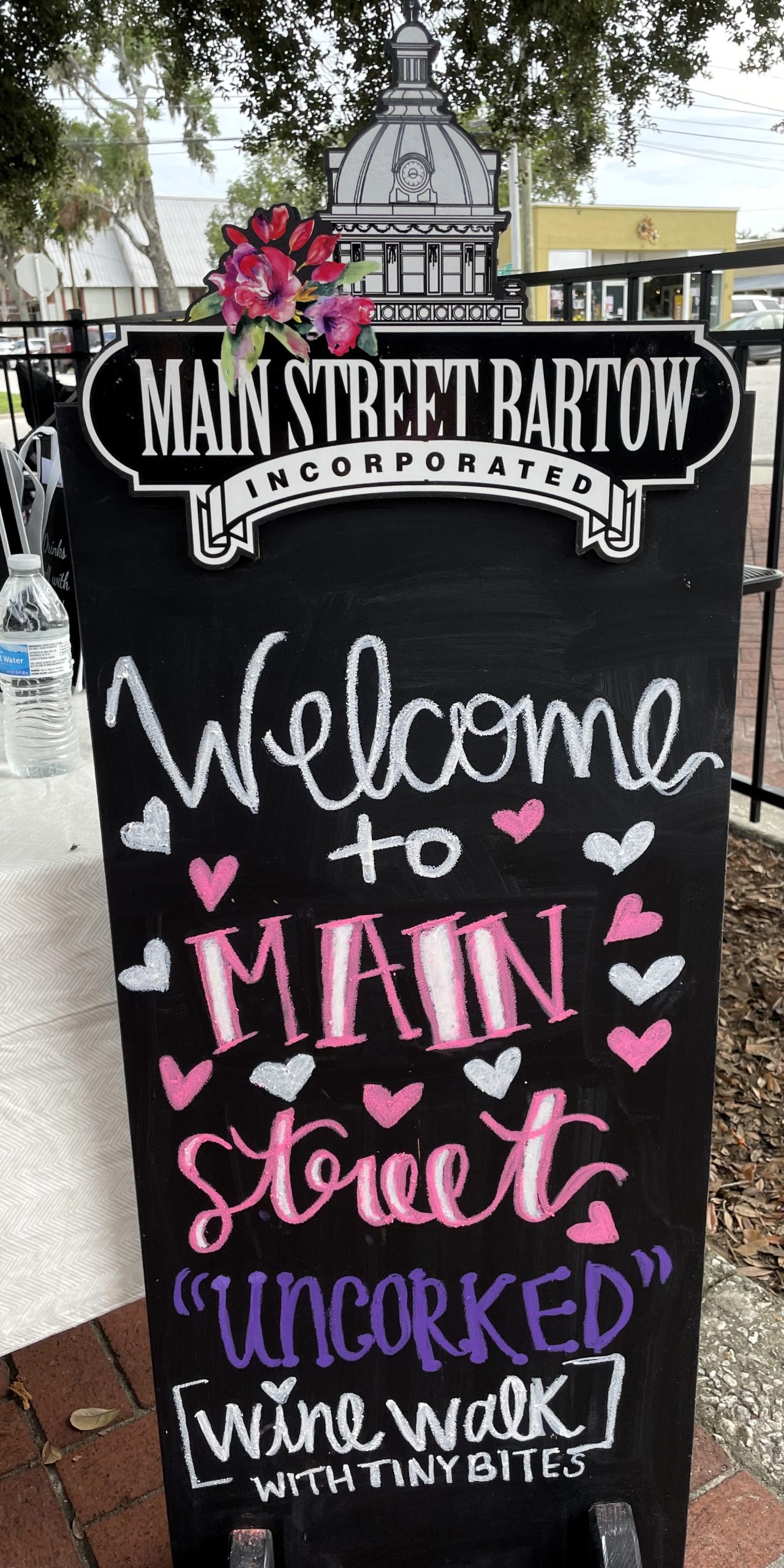 The Krazy Kricket mostly offers antiques and other boutique items. However, last Friday, they offered something completely different: buffalo chicken cupcakes.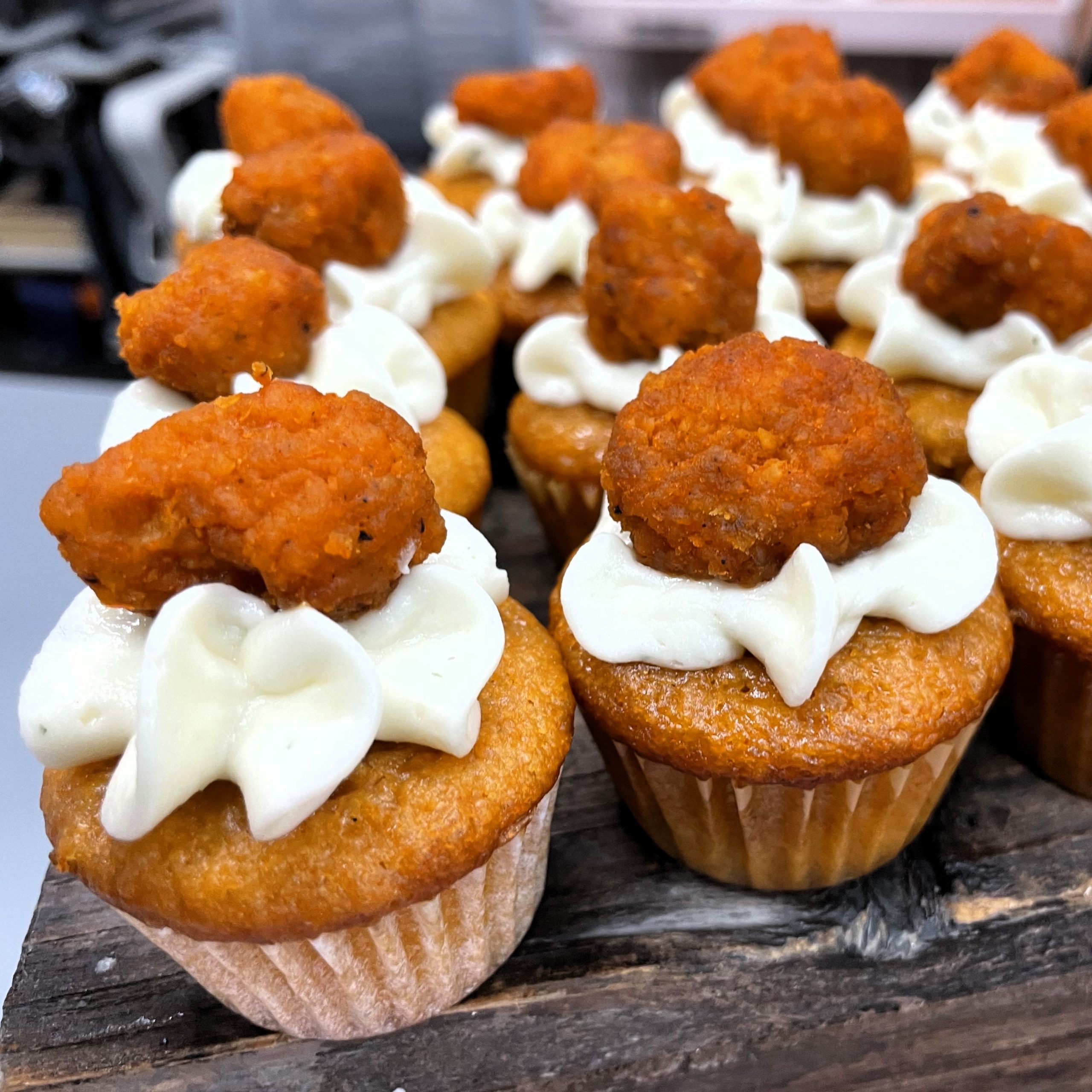 Yes, customers and other people dropping by the store had the opportunity to sample some wine and take a bite out of a mini cupcake with ranch dressing icing and topped with a mini buffalo chicken nugget.
Krazy Kricket was one of many downtown shops and eateries participating in the inaugural Bartow Uncorked. The downtown event allowed people to stroll downtown, peruse the many shops, and sample wine and appetizers.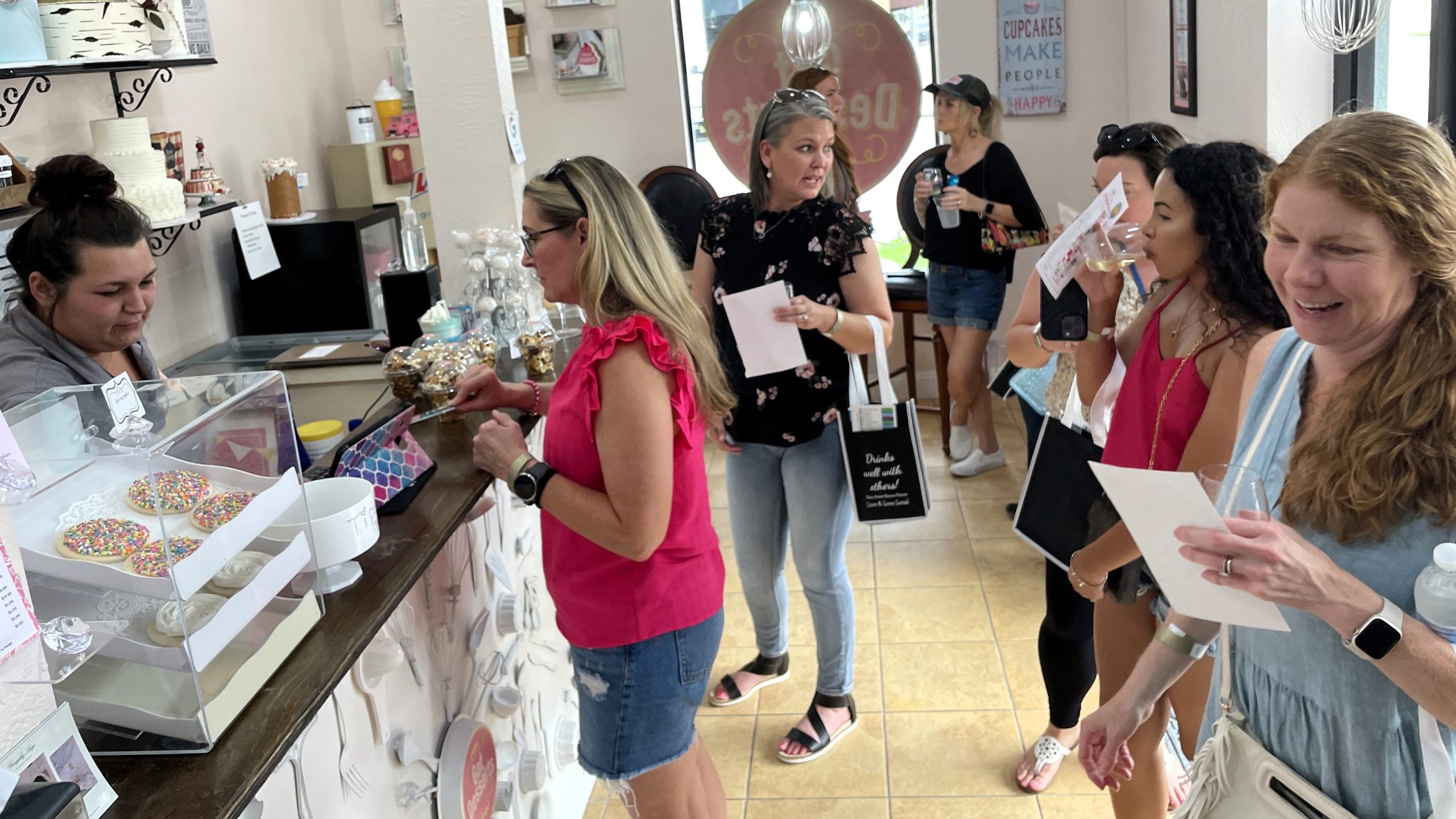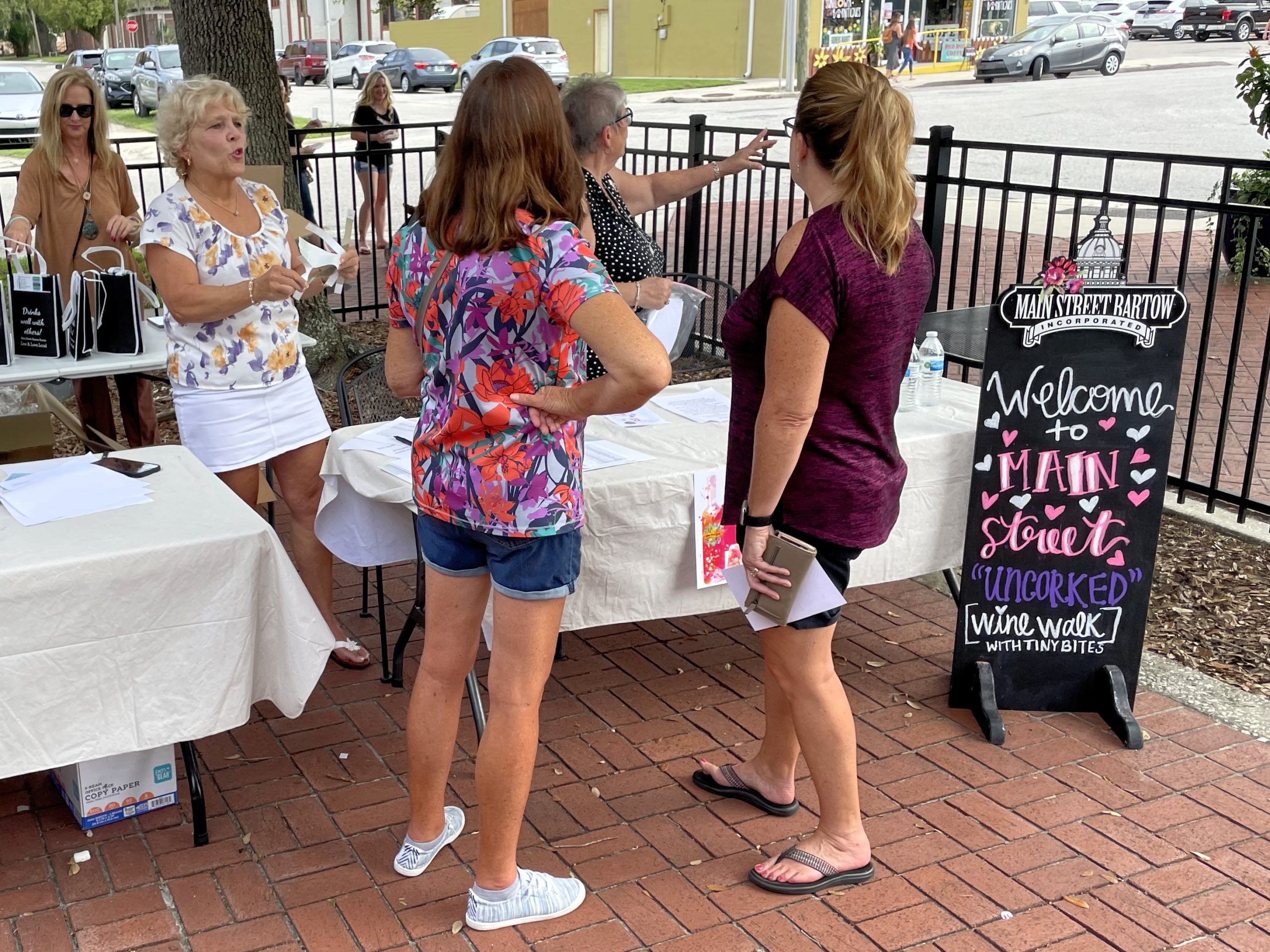 "We have been doing this for 9 years," said owner Susan Blink about similar downtown events. "We love helping with the events downtown…I love socializing with new people coming in."
Lee Williams, owner of Got Desserts, also participated in the event. Her ice cream and dessert shop offered samples of Key Lime-flavored ice cream. With her shop selling custom cakes and soft-serve ice cream, she loved seeing potential customers coming in to see what her shop has to offer.
"So far, we are loving it," she said. "People are happy. They are coming out and having a great time. [I love] being able to meet the people who are working in the downtown area."
Several dozen local eateries and stores in Downtown Bartow participated in the event including Hacienda Mexico, Front Page Brewery, and Unfiltered Coffee. Attendees could receive their wristband, map, and wine glass at Front Page Brewery and peruse their way through the downtown area.
More than 300 tickets were sold before the event, which sold out two weeks before the deadline, said Linda Holcomb, Executive Director of Main Street Bartow, which hosted the event. She was inspired to host it to emulate similar wine walks in other cities, as well as provide something during the summer months.
"Bartow Uncorked has proven more successful than we could have ever imagined," she said. "I could have easily sold hundreds more than that. Everyone is so enthusiastic tonight. So glad it's going over well."
Main Street Bartow will be resuming its First Friday downtown market in August. Its next big event will be the Fall Festival in September. As for the inaugural Bartow Uncorked, she loved how well it was received and she hopes to host a similar event next winter.
"Downtown Bartow is growing every day," she said. "Far greater than I had expected. Everyone is very, very pleased and happy. I am planning most likely to do another one the first of the year."
For more information about upcoming events, visit their website at: https://mainstreetbartowfl.com/