Polk County Parks & Rec
This week is Mosquito Awareness Week! We are kicking off the week by highlighting Polk County's own Mosquito Control Team.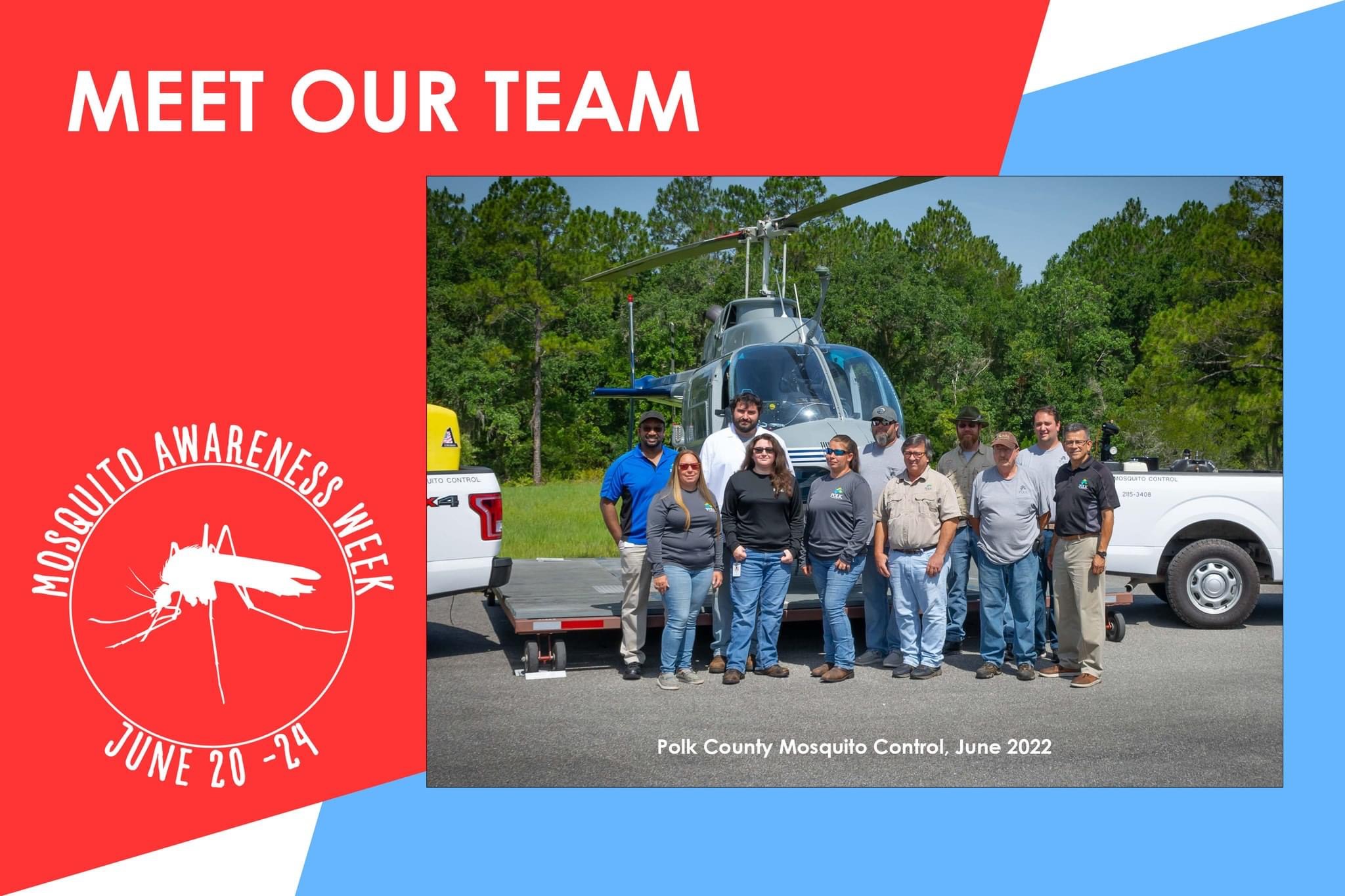 Polk County's Mosquito Control program was established in the early 1950s. Mosquito Control is one of the oldest programs overseen by Polk County's government. Today, Polk County's Mosquito Control Program practices Integrated Mosquito Management including surveillance, source reduction, larvicide and adulticide.
Mosquito Control's team includes environmental technicians and specialists, entomologists and biologists, seasonal spray truck drivers and trappers, a pilot and administrative staff.
Residents can request a service call from Polk County's Mosquito Control if they feel biting mosquitoes are a problem in their neighborhood. Mosquito control will contact the resident and learn about their situation. Technicians will search for evidence of adult biting mosquitoes or larvae surrounding the property. Based on their findings, Mosquito Control will follow-up with the resident to discuss the best course of action.
To learn more about Polk's Mosquito Control Program or request a service call visit: https://www.polk-county.net/natural-resources/mosquito-control
PolkCoMosquitoControl #MosquitoAwarenessWeek #PolkCountyFL #PolkFL