Downtown Frostproof Gets Down with Valentines Street Dance
by James Coulter
For the fourth consecutive year, the City of Frostproof drew quite a crowd of residents and visitors downtown for a good, old-fashioned street dance with live music, food trucks, and overall good company.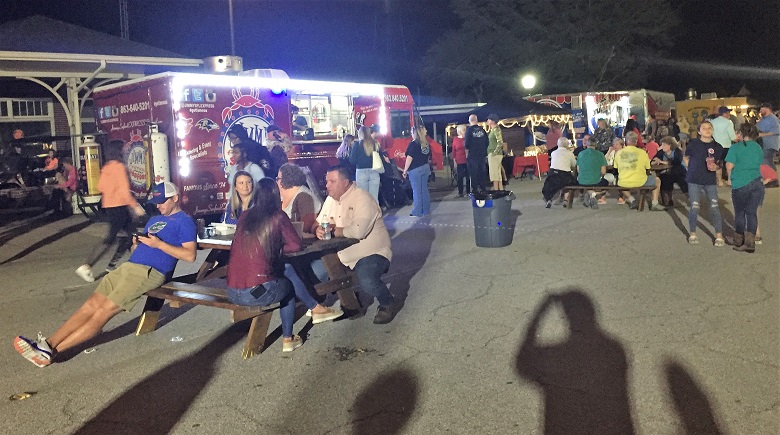 Attendees could peruse various food trucks for something to eat, as well as a few vendors from local organizations and businesses. The Frostproof Volunteer Firefighters, Ladies Auxiliary sold strawberry shortcakes to help raise money for the city fire department.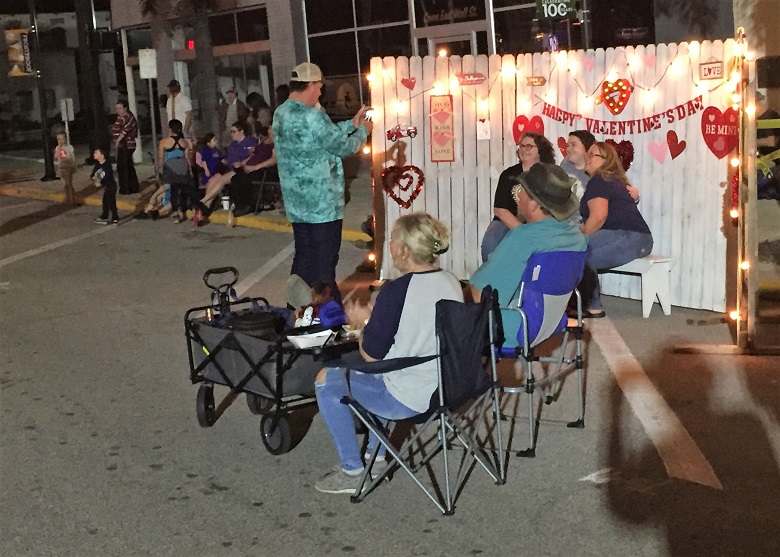 Stacey Ennis loved being able to attend that evening's event. She especially enjoyed seeing so many people come together to have a good time, with a few of them helping to support a good cause by purchasing their wares.
"It is packed with a lot of people," she said. "It brings the community out…[and we hope] to continue raising money for our fire department. Go Frostproof!"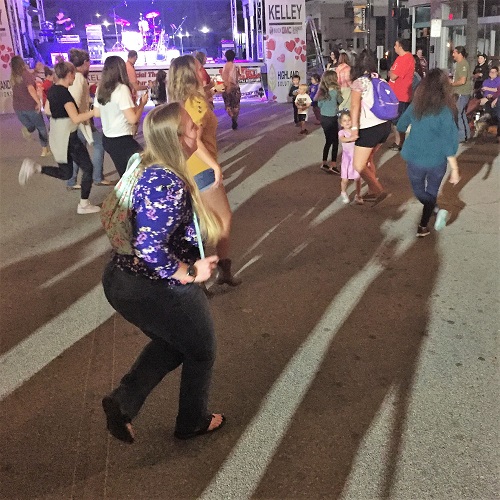 Performing that evening was Bryce Mauldin, who played live music alongside Dj JMoney. As someone who lives in Webster, Fl, Mauldin appreciates being able to host a gig in Central Florida not too far from his hometown.
With this being his first time in Frostproof, he was enamored with the small town and its street dance. He felt the turnout that evening was impressive, and he felt everyone enjoyed the event and had a good time with it.
"My expectations are for the 90 minutes I am on stage, to let people cut loose and let them forget about Monday, making people happy and making them dance and move, forget about real life, and let them live in the moment," he said.
For the past three years, Frostproof has been hosting its biannual street dance downtown along Wall Street in front of the Ramon Theater. The city typically hosts two dances every year for the fall and Valentine's Day, respectively.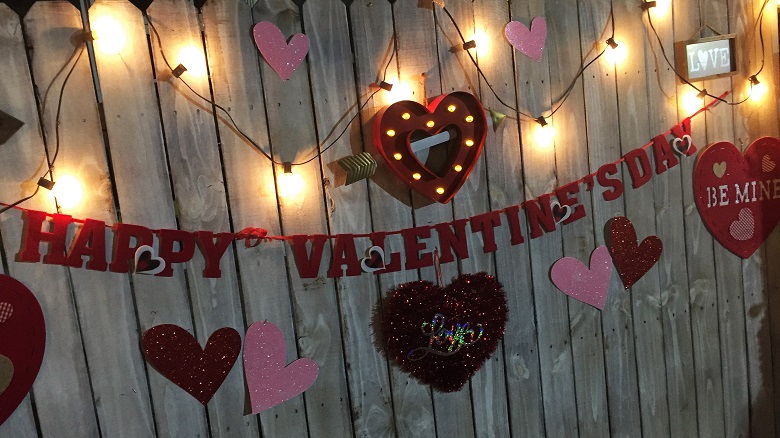 For the past four years, the street dance has been bringing the local townsfolk together. The tradition started shortly after the town's 100th anniversary three years ago when hanging lights were hung over North Wall Street. Ever since, they have been making good use of the lighted streetscape with these events.
Vice Mayor Austin Gravely has been overseeing the event since its inception. Even an hour into the street dance, it experienced a great turnout that evening, even in spite of the recent cold weather. He also has high expectations for the upcoming Orange Blossom Festival this Saturday.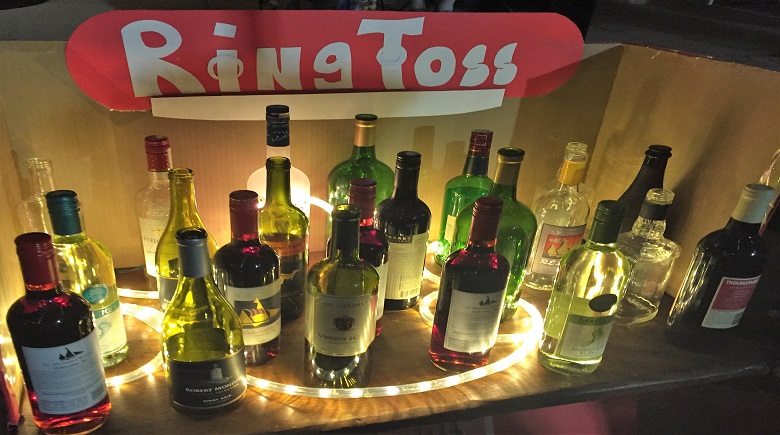 "I like seeing everybody have a good time with an event free to the public," he said. "I think the community loves the event. I will say it every time: everyone loves coming out, eating good food, having a good time."