Duke's Brewhouse Offers Cold Beer & Hot Wings
by James Coulter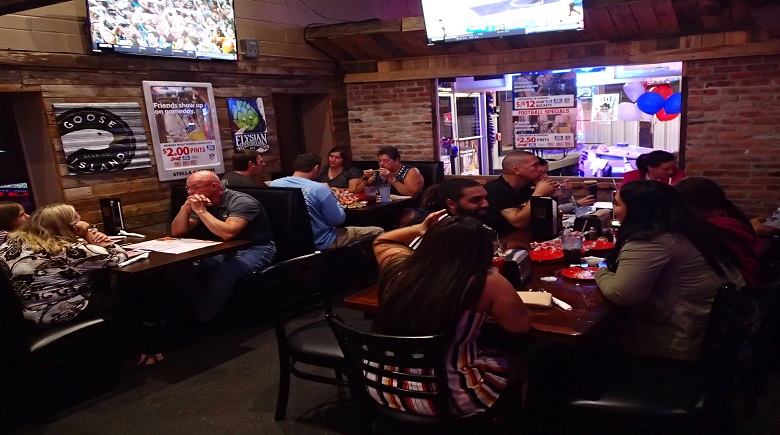 Thanksgiving has come and gone. If after eating more than your fill of turkey legs you're now craving chicken wings, then come and try out the new Duke's Brewhouse in Winter Haven.
Whether you prefer your wings boneless or traditional, you'll love their diverse selection of wing sauces ranging from mild to nuclear, and including unique flavors such as Garlic Buffalo, Carolina Gold BBQ, or Boom Boom Sauce.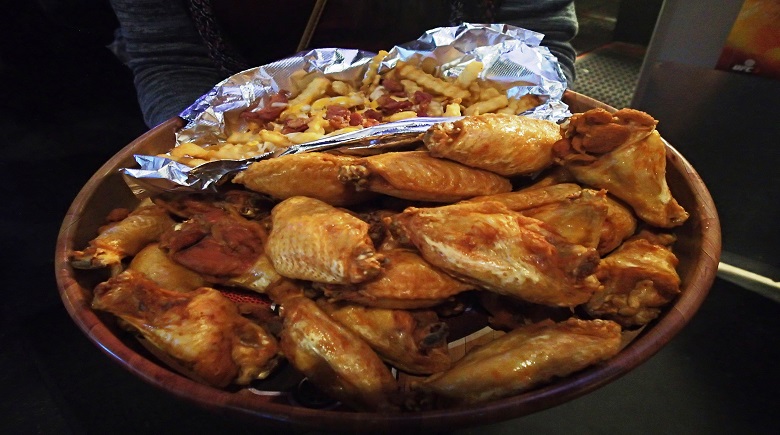 Anyone looking for something new can try these chicken wings "Duke's Way", with the wings blackened and grilled with any sauce. Or try their jumbo chicken wings, which are not only big in size and flavor, but also the best non-GMO wings around, according to their website.
What makes these chicken wings especially finger-licking good is how they're coated in sauce with a spinning technique unique to their eatery, with all of them prepared from only the freshest chicken breast.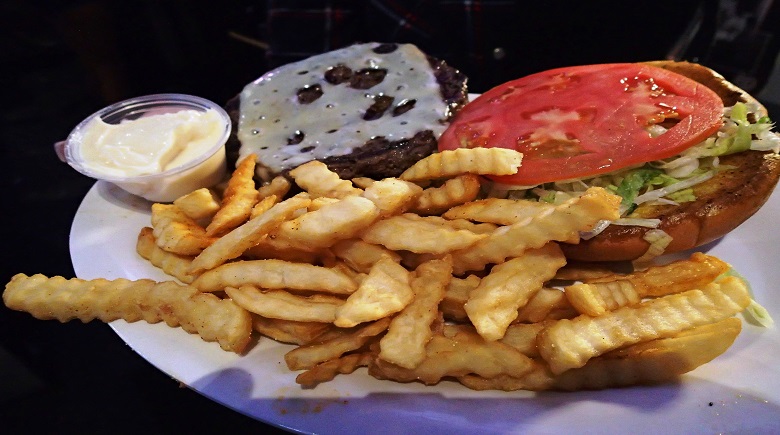 Not in the mood for white meat? Then take a bite out of one of their Brewhouse Burgers. No matter if you order the Mushroom Swiss, Highroad Bacon, Southwest Jalapeno, or any of their other signature burgers, you're guaranteed to sink your teeth into a handcrafted premium beef patty.
You'll also want to peruse their menu for a diverse selection of other food items ranging from soups, salads, sandwiches, and appetizers. And be sure to wash down your meal with a tall glass of locally-brewed craft beer, with their menu offering dozens of different choices.
For three and a half years, Duke's Brewhouse has been serving good food and beer within a family-friendly enviroment. With live music performed two to three times per week and football games playing every Sunday, this establishment has everything to offer for sports fans and families alike.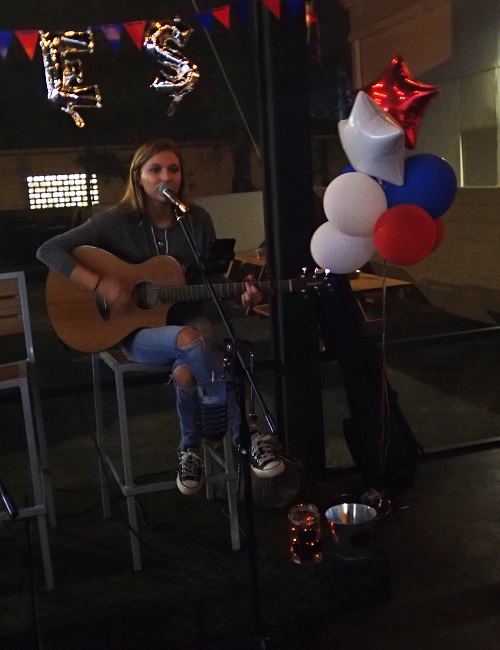 "We offer amazing food with amazing personalities," explained Amber Peacock, Manager of the Winter Haven location. "Our food is certainly better. I don't just say that because I work here. All of our menu items are made fresh daily. You can buy wings anywhere, but ours is [the best]."
Duke's Brewhouse had previously opened their Winter Haven location a few months ago, and celebrated their grand opening last week on the evening before Thanksgiving.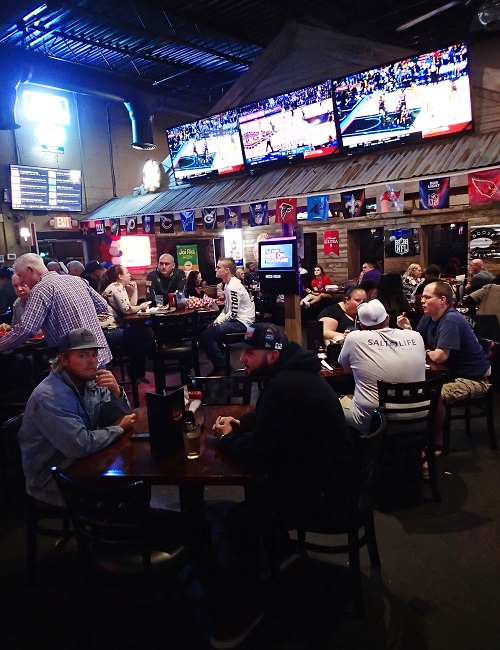 Owner Duke Mendel opened his very first location three years ago in Plant City. Having previously moved to the area 15 years ago, he and his friends would regularly frequent a local eatery for lunch.
So much had he become enamored with the establishment that when it went up for sale, he took the opportunity to buy it, rename it, and rebrand it with his own unique service, he said.
Three years later, his resturant became so successful that he had since opened up two other locations, one in Lakeland a year ago, and the newest one in Winter Haven this year.
"I have known the [Winter Haven] area for a little while, and we really loved the area," he explained. "I felt there wasn't anything like what we do here, and we thought like it would bring a lot to the community, so we decided to find a place and we found this building."
Since opening their Winter Haven location, business there has more than met expectations, as customers there have become more than receptive to their quality food and service.
"Excellent food that DOES NOT taste like your ordinary dull sports bar food," one Facebook reviewer wrote. "All of the staff is very friendly and the girls are always smiling."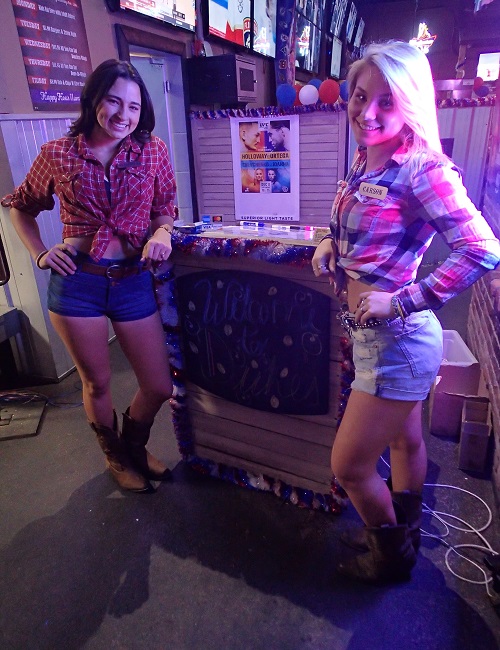 While studies have shown that the current generation of "millenials" are less likely to eat out at similar wing establishments such as Hooters, the folks at Duke's Brewhouse do not seem phased in the least and expect to continue going with the flow of current trends.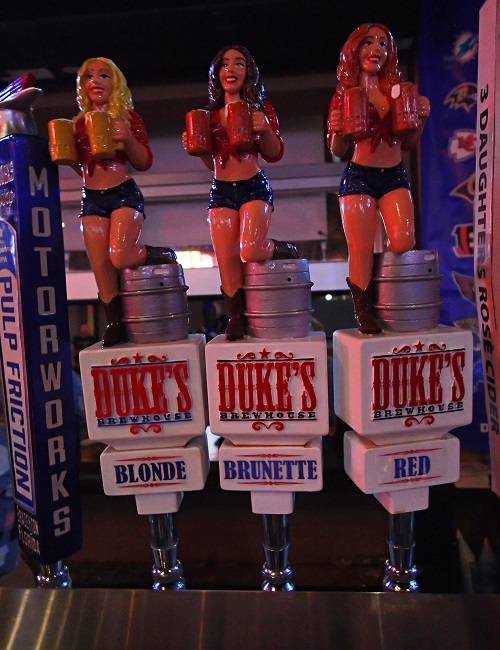 In fact, so confident they have become with their own brand, they expect to continue opening new locations throughout the state and even within the country, with five more potential locations spotted in Kissimmee, Tampa, and Brandon.
"Our future is to have a Duke's Brewhouse in every city and every state," Peacock said. "We already have three."
Duke's Brewhouse in Winter Haven is located at 1708 6th Street SE, Winter Haven, Florida. For more information, visit their website at: https://dukesbrewhouse.com/