Local Frostproof Resident Current Top Ranked Collegiate Bowler in the United States
By Allison Williams
Photos provided by Andrea Medico-Elkins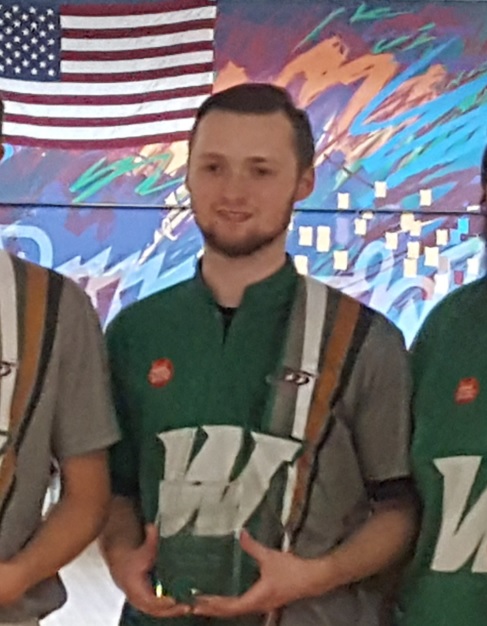 Nash Medico is a student at Webber International University and is a part of the men's bowling team.
Medico grew up bowling. He tried various sports at a young age, but bowling was the one sport he did not become tired of, and he stuck with it.
"I was looking for something different that would challenge me both physically and mentally," Medico said.
When he was young, Medico and his mother attended their local bowling alley in Kinston, North Carolina. This is where he first tried bowling. The owner of the bowling alley at that time introduced Medico to their children's league, where children would bowl every Saturday morning.
"When I found out that I could go there and bowl every Saturday morning, I was excited and quickly became hooked," Medico said.
Nearly 15 years later, Medico now bowls on the collegiate level and is breaking records and competing in many competitions.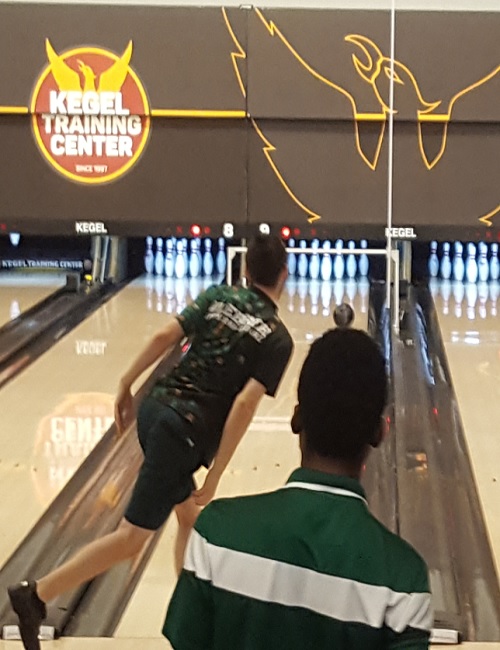 "There have been so many competitions over the years," Medico said. "I bowled in youth league competitions from 2003-2016 earning scholarship money for college."
He has also participated in several adult tournaments since he was just 12 years old.
"I earned thousands of dollars that the tournament directors sent in to my SMART fund account through the USBC for college," Medico said.
Medico shared other accomplishments he has received over the years:
Qualified twice for the USBC Junior Gold National competitions.
Became a S.C. State Champion with my team in 2014.
I have won Championship Titles in the TSR, Barnstormer's, Carolina Classic, ABT and a few others since moving to Florida in 2016.
I have rolled several perfect 300 games, with one USBC Sanctioned 300 game that I rolled at Golden Lanes in Simpsonville, SC on 11/07/15.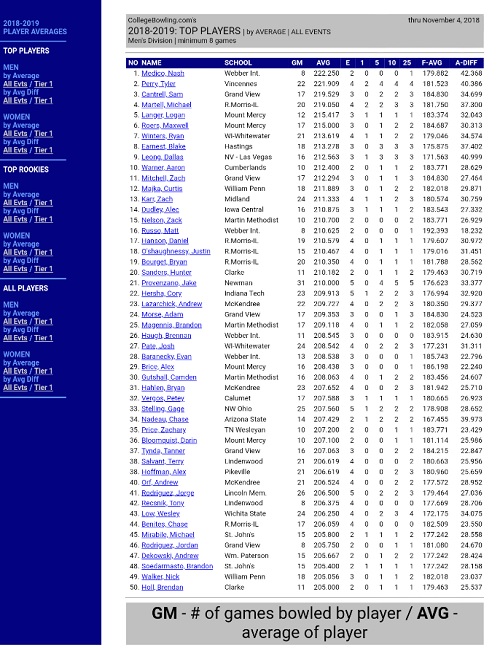 His greatest accomplishment to date is making it on the Webber Warrior team at Webber International University.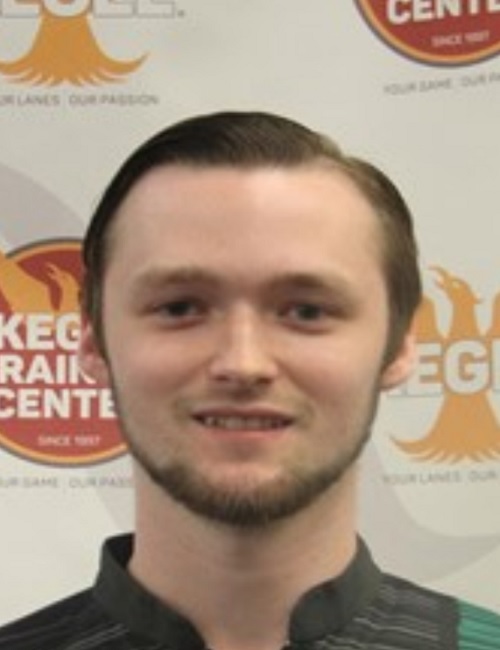 "I compete on the prestigious Webber Men's bowling team," Medico said. "My coaches are Del Warren, Rick Wiltse and Ruben Ghiragossian. I consider this to be my greatest accomplishment because being a part of the Webber Warrior team has been a goal of mine for many years."
Bowling athletes train just like players from others sports would.
"We practice daily," Medico shared. "We have individual training, team training and mental fitness training. We watch our diet and work out with our trainers to target any weaknesses from front to back, top to bottom and side to side. We are dedicated to being the best that we can be."
Medico is proud, yet respectful about all he has accomplished. "I show up with my team and always try my best to give 100%," he said. "We are there to do a job and together we work to figure it out. Getting to this level is simply being dedicated, focusing on what you want, paying your dues and refusing to quit."
Medico's mother Andrea Medico-Elkins has watched her son first-hand grow into this exceptional bowler.
"I have never seen a young man so focused and driven, especially at such a young age," she shared. "I knew when he was about 9 years old that we were in for a ride with him in this endeavor. I saw him researching everything he could to learn as much as possible about the game, the lanes and the equipment. When he began explaining to me things like oil patterns, the thickness of the oil, the approach, release, follow through, trajectory, topography, etc. I knew that he had found his niche. This sport required just the right combination of physical endurance and science to keep him hungry and thirsty."