Highlands Hammock Seeking Arts and Crafts Vendors, Heritage Demonstrators and Antique Car Collectors for 33rd Annual CCC Festival
Sebring:  Highlands Hammock State Park is completing planning for the annual Civilian Conservation Corps Festival.  Now in its 33rd year, the CCC Festival is scheduled for Saturday, November 10 from 10:00 a.m. to 4:00 p.m.  The festival honors returning CCC alumni and features an antique car show, arts and crafts vendors, book vendors, historical and environmental exhibits, tram rides, pony rides, children's activities, and heritage demonstrations such as blacksmithing, quilting, and pine needle basketry.  The old-time string band Back Porch Revival and three other featured Florida folk bands including Scotty & Mandy Kromel, 2 PM, and James Hawkins will be on stage throughout the day.  Florida Highwaymen artists including Mary Ann Carroll and the McLendons will be exhibiting and selling their paintings.
According to Park Services Specialist Carla Sherwin, "Arts and crafts vendors from the Lake Wales Ridge and neighboring communities from throughout the Heartland area are most welcome.  We very much hope that those who have participated in the festival during past years as well as those new to the Ridge and greater Heartland will join us this year."  In addition to seeking new vendors, the park is very much interested in exhibitors who may demonstrate traditional folk arts and sell heritage items. Vendors, heritage exhibitors and car collectors may get in touch with her by calling 239-560-3665 or inquire via email at [email protected].  "Antique car collectors are always welcome, too, and we are seeking trucks and tractors, in addition to cars." she added.  The antique car show, a festival highlight, showcases vehicles dating from the 1920s to 1949, in keeping with the historical time period. Only models prior to 1950 may be exhibited per park management policy.  "This is a wonderful opportunity for vendors to present and sell their creations in advance of the holidays, and antique car collectors can showcase restored vintage vehicles and network with fellow collectors.  As the event falls on Veterans Day weekend, the park expects a strong turnout from both campers and day visitors.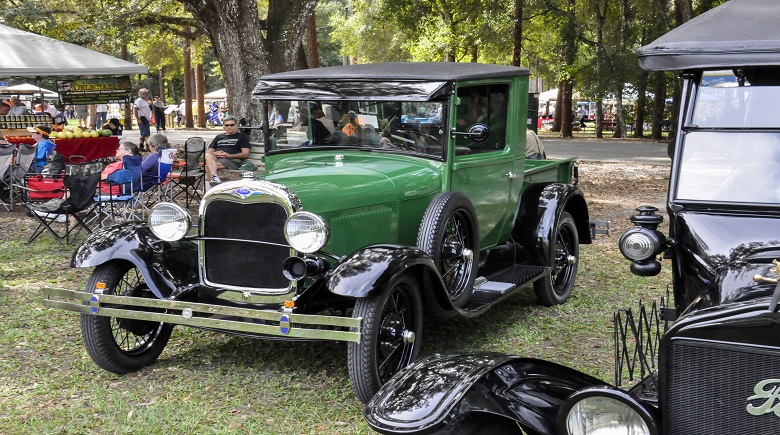 An antique car show featuring models from the late 1920s to 1949 is a festival highlight.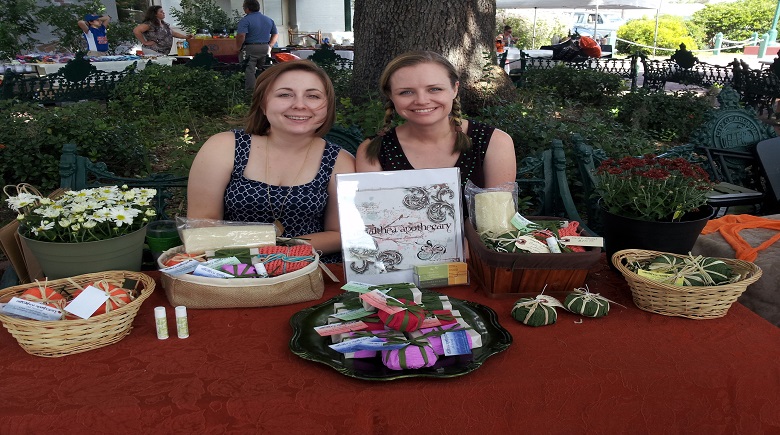 Two sisters teamed up as Amalthea Apothecary and sold a variety of herbal concoctions and soaps.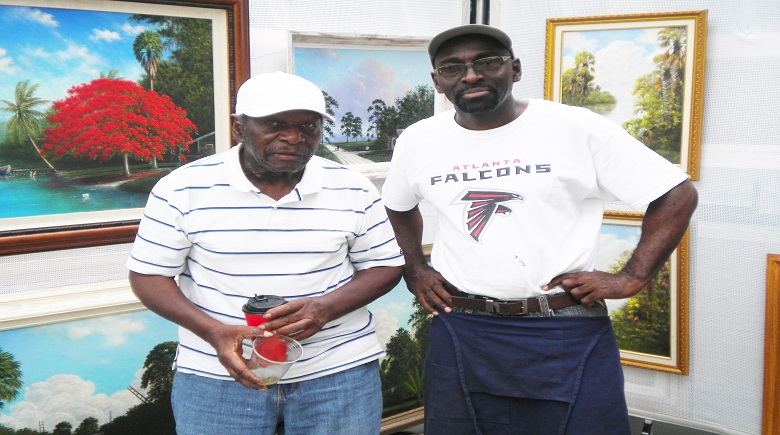 First and second generation Florida Highwaymen artists Roy McLendon and Roy McLendon, Jr. exhibit and sell their paintings at CCC Festivals.