Black Panther Voice Actor Visits Auburndale City Con 2018
by James Coulter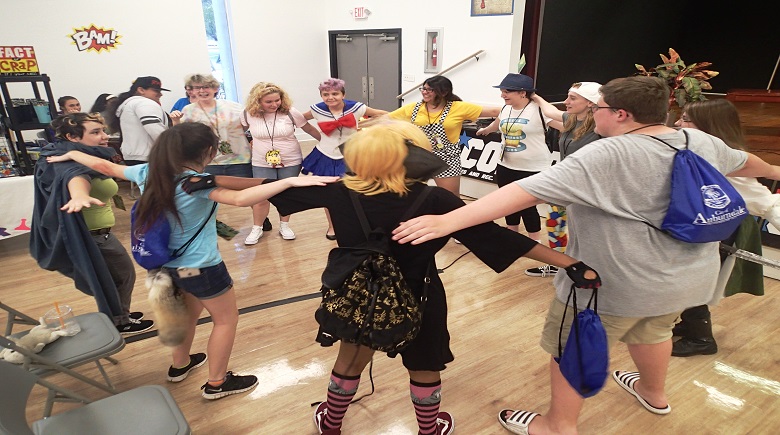 Black Panther took time off his busy schedule ruling Wakanda and fighting alongside the Avengers to visit the small city of Auburndale. Or at least his voice actor did that.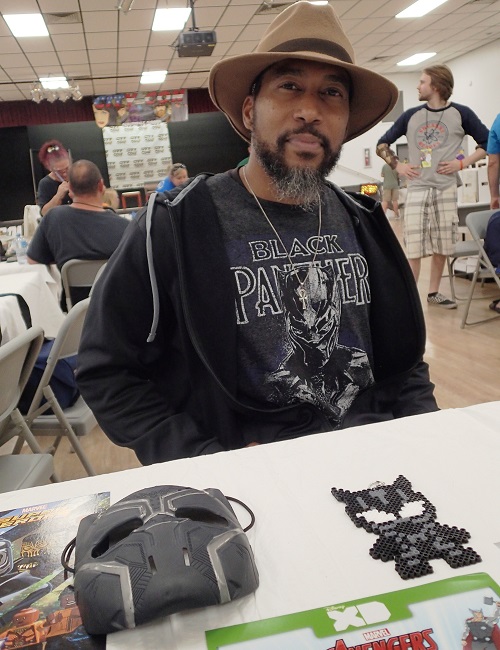 James Mathis III, voice actor for Black Panther, was one of many special guests over the weekend to attend City Con, Auburndale's annual comic book and geek fandom convention.
Mathis has provided the voice of Marvel's titular black superhero in various video games and animated series, including Disney XD's newest series, "Avengers: Black Panther's Quest."
While he has previously attended other conventions, he appreciated being able to attend a small convention within a small town like Auburndale.
"I think Auburndale City Con is a wonderful event to bring the citizens of Auburndale together," he said. "I appreciate the intimacy of it and the opportunity to engage with fans who don't normally have the opportunity to attend such a convention because they live within a small town."
Not only does such an event offer a more intimate experience than most other large-scale conventions, but it allows local residents within the area the opportunity to attend such an event that they otherwise would not be able to.
"What I am enjoying most about this convention is the opportunity to meet fans who don't always have the chance to meet the people they are fans of, to meet people who are involved with the things they appreciate," he said.
Mathis was one of many special guests who appeared on guest panel discussions during this year's City Con over the weekend in Auburndale.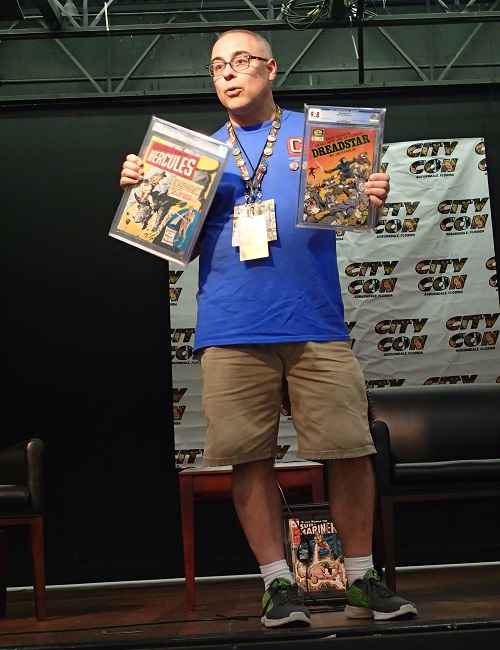 Donovan Dolde, owner of Commemorative Comics, and self-appointed comic books guru, was another guest during the convention.
Through his local businesses, he specializes in researching comic books based upon the birth date of his customers and helping obtain those books for them.
Dolde has been a comic books fan for the past 40 years, even during a time when comic book fandom was on the decline during the late 1990s.
Often he would give books as presents to his younger relatives as to "pass the torch" onto them; but now he's thrilled to be living in a time when interest in comic books are back on the rise.
While many other comic book fans were into collection and speculation solely for the money, he insists that true fans are in it for the love of comic books.
"Buy what you love," he said. "Don't do it for the money. Do it because you love it. People who are only in it for the money get out of it quickly, but the people who did it because they love comics stayed within it year after year."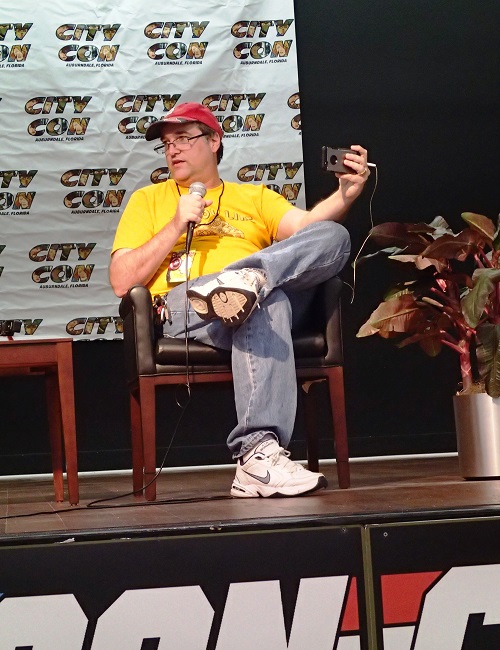 Gregory Page, creator of the "Adventures by George" YouTube vlogging channel (https://www.youtube.com/channel/UCyEzzSK8Wk07Q6g2oV8hTpg), was another local guest.
Page previously recorded video footage of the 2017 convention, and had shot video footage from many other prominent locations, local and out of state, related to geek culture.
Previously, he had visited Atlanta where he was able to find two filming locations for "The Walking Dead" television series, as well as locations from the "Avengers: Infinity War" movie, including Avenger's Tower and the park where Iron Man confronted an alien invasion.
Page has a knack for finding opportune filming locations, even if it often means putting his nose where it doesn't belong, though he has since learned to be more courteous about his filming.
"I have a bad habit of going up and start filming stuff… but I have gotten into the habit of asking," he said.
This year's convention was hosted in downtown Auburndale with most of the main festivities occurring at the City Park and within the Civic and Senior Centers.
Outside at the park, a special children's area was set up offering recreational activities such as bounce houses and laser tag. The Senior Center hosted a gaming station where attendees could play video games with each other.
The main festivities occurred within the Civic Center, with vendors set up offering various comic books and geek fandom memorabilia.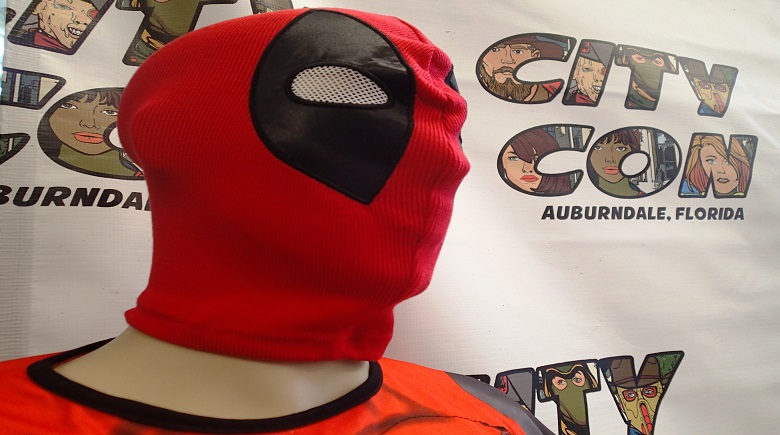 This year was the first time within two years that the annual event had been hosted. The convention was canceled last year due to damage to the Civic Center from Hurricane Irma.
"We started behind the eight ball because of the damage to our Civic Center, but we have grown and we get great participation from the community and surrounding communities," said Tim Pospichal, Mayor of Auburndale.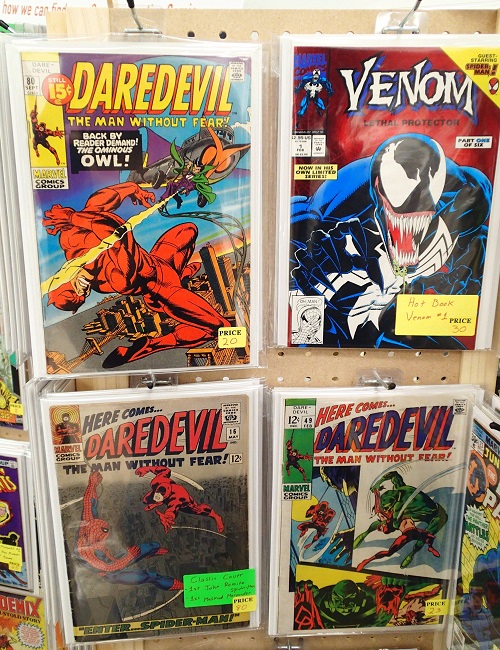 Pospichal enjoys video games. Though he did not want to divulge what games he enjoyed playing during his spare time, he did mention his love for video game history.
He especially appreciates the knowledge that is shared during the panel discussions, as he learns so much from them and their special guests.
A local convention such as this allows local residents and visitors an opportunity to share their love for their favorite interests, and he hopes that the event will continue to grow and remain successful in coming years.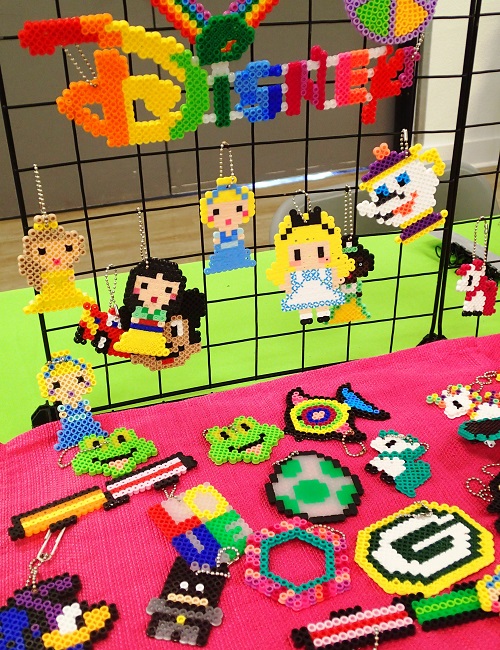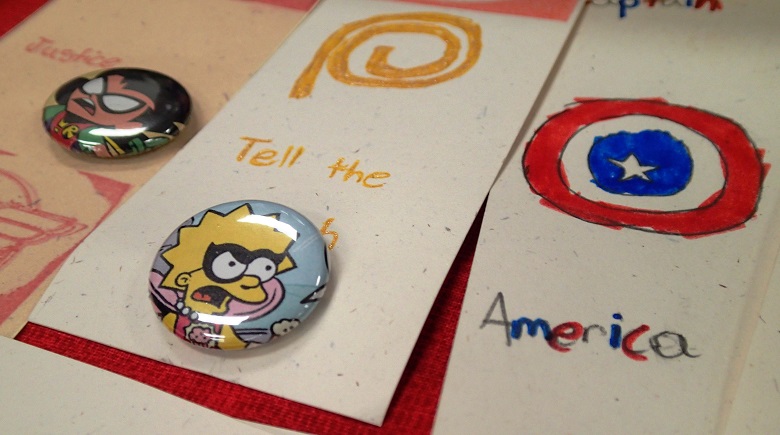 "I believe that this will keep building and keep getting bigger," he said. "A lot of people put a lot of effort into them. It means a lot to a lot of people, and we are impressed and relieved to see it all work."