Polk County Sheriff's Office Looking For Teen Armed Robbery Suspect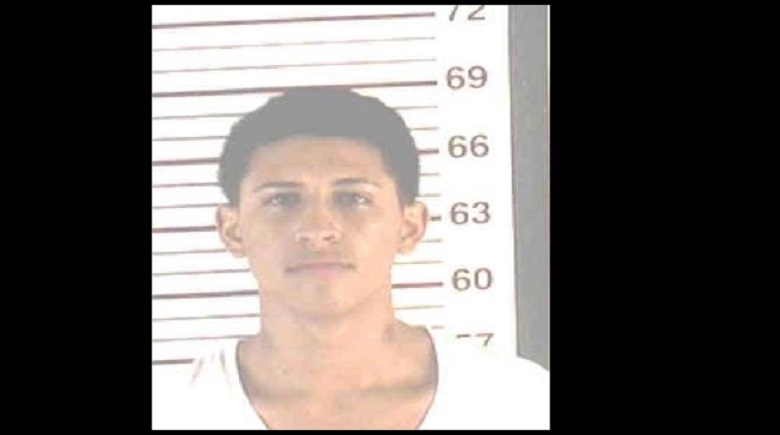 On Saturday, August 11, 2018, at approximately 6:00 pm, PCSO responded to an armed robbery on Avenue A East and 7th Street in Wahneta, Florida.
The victim, a man in his forties, told deputies he was walking down the street when two men got out of their car, demanded money and stole his wallet. One of the men threatened the victim with a black rifle before they took off in a red four-door sedan. Another witness did get the tag number from the vehicle.
On Sunday, August 12, 2018, deputies found the matching vehicle parked at a home on 3rd Street West in Wahneta, Florida. They also found 16-year-old Steven Alberto Ramos at that location. They then searched his car and found a BB handgun and an air rifle, which matched the description of the weapon provided by the robbery victim. Ramos was arrested and charged with armed robbery with a firearm.
Ramos also admitted to deputies he and 17-year-old Jessie Cisneros both robbed the victim and also committed two additional robberies in the Wahneta area earlier on Sunday. Deputies are still trying to find Cisneros who has an extensive criminal history, which includes armed robbery and grand theft. He is believed to still be in the Wahneta area, or possibly Eloise.
Ramos was also previously arrested for battery.
If you have any information on Jessie Cisneros's whereabouts, please call the Sheriff's Office at 863-298-6981 or CRIMESTOPPERS at 1-800-266-TIPS. Tips may also be reported on line at heartlandcrimestoppers.com or through text messaging-links can be found on the Heartland Crime Stoppers website