Florida's Economy Growing Faster Than Rest Of Country, Chief Economist Says
by James Coulter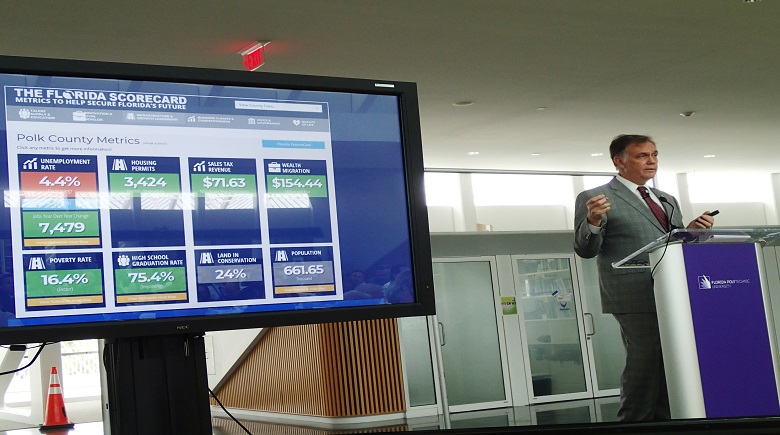 Florida's economy and population is growing, will continue to grow, and will pose challenges for the future that the state will have to adapt to.
That was the big takeaway during the third annual I-4 Commercial Corridor Conference at Florida Polytechnic University in Lakeland on Thursday.
Having recently surpassed one trillion dollars, Florida's economy is growing twice as fast as the rest of the country and is creating twice as many jobs, according to Dr. Jerry Parrish, Chief Economist & Director of Research at the Florida Chamber Foundation.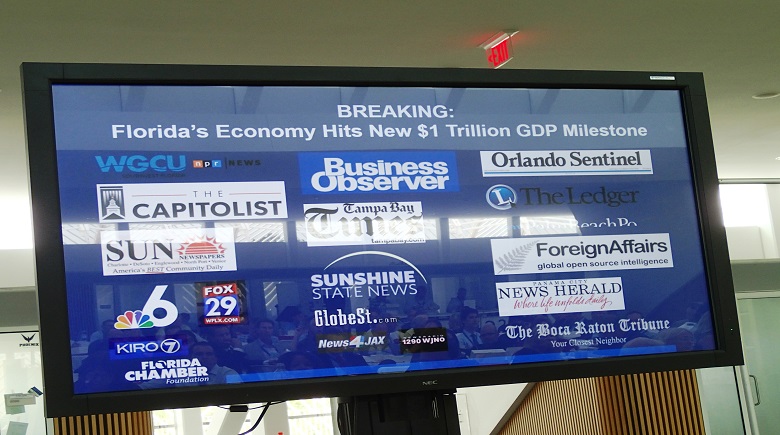 Dr. Parrish was one of the many top market analysts and experts to report on the economic news and trends occurring with the state, especially along the I-4 Corridor, during the conference, hosted by Coldwell Banker Commercial Saunders Ralston Dantzler (CBCSRD).
The chief economist broke the good news to attendees during his luncheon speech, where he shared many of the economic findings and data from his foundation as presented on the Florida Scorecard.
While the overall U.S. growth rate remains at 1.6 percent, Florida's growth rate is nearly twice as large at 2 percent, he said. Leading the state in this job growth has been Miami-Dade County with 31,534 jobs created, followed by Orange (25,069) and Broward (17,564).
So much has Florida's economy grown that the state has become the third largest economy within the country, and would be the 17th largest economy within the world if it were its own independent country, he further explained.
Florida's economic growth has been reported across the world by news media in countries ranging from New Zealand to Poland. One such article had a headline that read: "Has Florida found the secret to saving the economy?"
"The reason it's getting so much press is because nobody is believing it," he said. "People are still surprised."
Helping to grow Florida's economy has been its influx of new residents. On average, $879,000 is moving to Florida every hour of every single day, Dr. Parrish reported. Polk County itself has experienced a population change of 11,015 people, with the county receiving the most migrants being Orange County with 27,016.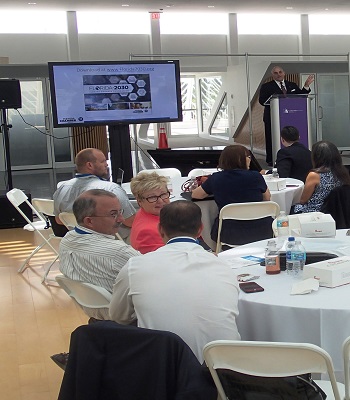 With this economic and population growth will come new issues that the state will face in upcoming years. The most pressing issues remain the affordability of housing and transportation.
How the state can tackle these issues has been detailed within the strategic report, "The Florida 2030 Project", which can be read in full at the Florida Foundation Website: www.Florida2030.org
The I-4 Commercial Corridor Conference offered several discussion panels to address some of these issues, as well as the business potential for the state, especially along the I-4 Commercial Corridor located between Tampa and Orlando.
Parrish further provided his economic expertise on these subjects during one panel, "Economic Opportunities for the I-4 Corridor", which he attended along with Mike Grissom, Executive Vice President for Enterprise Florida, and Gary M. Ralston, broker & managing partner for Coldwell Banker Commercial.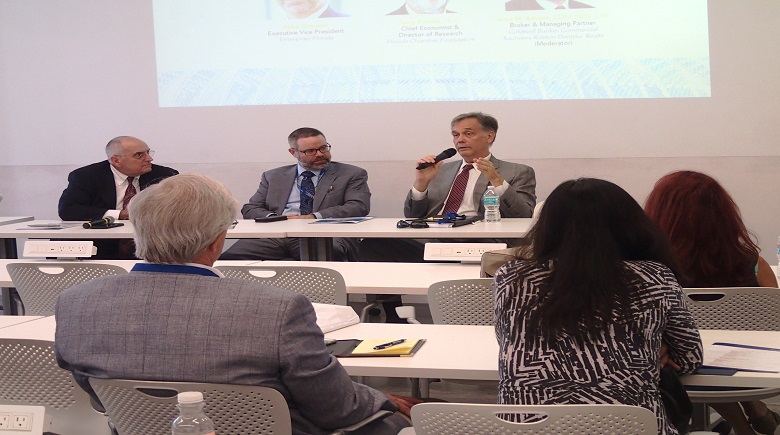 With the increase of jobs in the state comes an increase in the number of commutes. More than 7,000 commuters travel along the interstate per day, which means more money being transferred away from where they live and towards where they worked, he said.
As such, during their panel, he and his colleagues discussed ways to promote business growth along the corridor, and in doing so, keeping income within their respective area.
Grissom proposed creating more business opportunities within the corridor by further loosening regulations, thus making it easier for businesses to start up within that area.
He mentioned how such job growth had already occurred within the state under the deregulation pushed by Governor Rick Scott. Before Scott arrived in office, the average permitting time for businesses was 79 day; now, it was less than 33 days, he stated.
"We heard complaints [from businesses] that if the regulations…are too hard, they give up," he said. "So my magic pill is to make it easy for business so they can grow and expand."
For Parrish, his suggestion was to promote better financial education, especially among high school and college graduates, as far too many lack the proper understanding to make the best financial decisions.
For example, many people assume that commuting outside their home city for a better paying job will benefit them more; but when factoring in automobile expenses such as gas and maintenance, working a lower paying job closer to home would often save them better money, he said.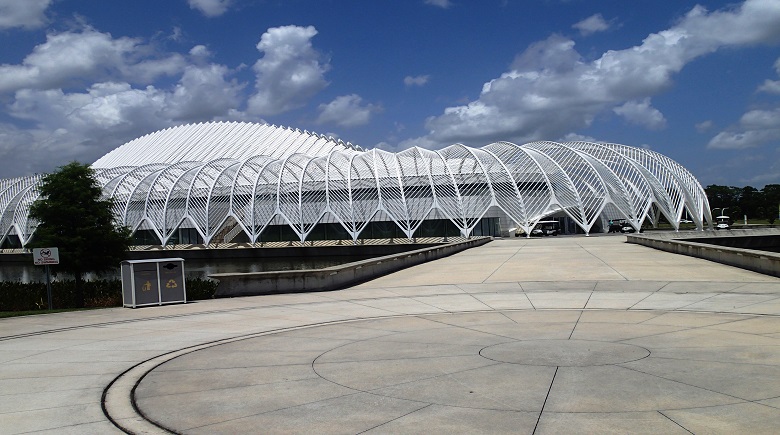 "When you look at the cost of commuting to the cost of living, it is so expensive that you can make half as much if you simply work where you live," he said. "Financial education can solve a lot here."