Enjoy A Patriotic Meal At Heroes, America's Sandwich Shop
by James Coulter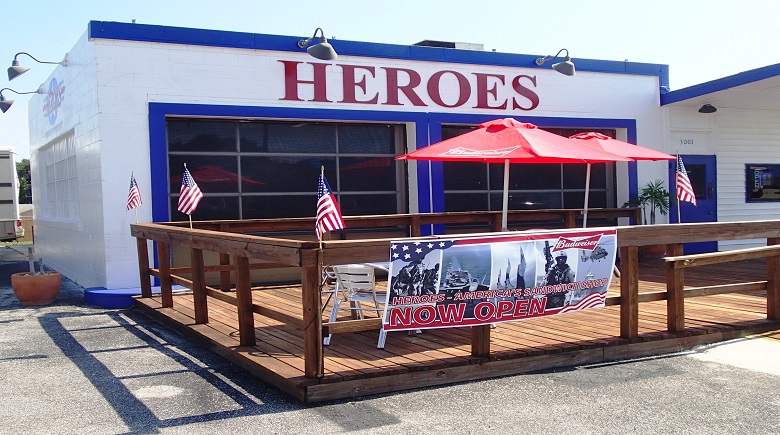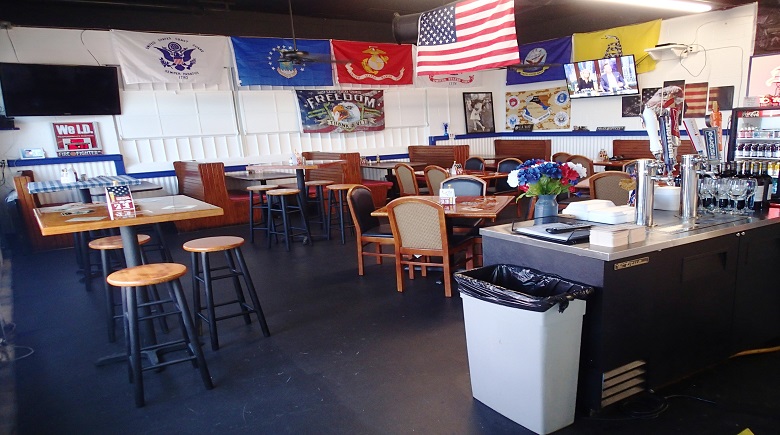 The Fourth of July may have come and passed, but you can always feel patriotic when you eat some of America's favorite sandwiches at Heroes, America's Sandwich Shop.
Their menu has a patriotic array of red, white, and blue options including soups, salads, sandwiches, hot dogs, chicken wings, quesadillas, nachos, and pizza.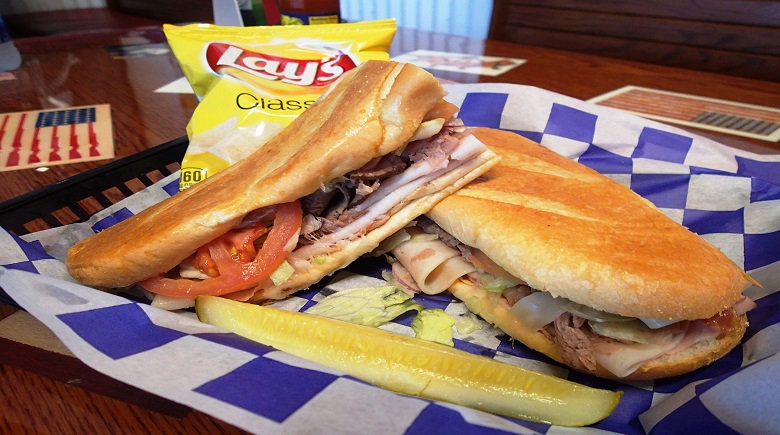 If your appetite is a big as your love of America, then try their All-American Hero, packed with mouth-watering roast beef, ham, turkey, and bacon served with provolone and their signature Heroes sauce on a fresh hoagie.
Those with the hunger of the navy can ship off their appetite with The Sailors B.L.A.S.T. (Bacon, Lettuce, Avocado, Smoke Mozzarella, and Tomato), or they can have their taste buds scale the halls of Montezuma straight to the shores of Tripoli like a Marine with either a Roast Beef Mountain or Hot Ham and Cheese Delight.
Of course, what's more patriotic than a foot-long hot dog? Enjoy one of two choices of 12-inch War Dogs with either a Big Dog or the Devil's Dog, the latter of which is topped with chili, cheese, sour cream, and jalapenos.
As the restaurant has taken the place of Havana's Cuban Sandwich Shop, you can enjoy a blast from the past with their Havana special, with a half Cuban sandwich and small order of black beans, rice, and a drink.
Other uniquely American items including a melting pot of diverse options ranging from the Cuban Quesadilla to the Low-Carb Lettuce Wrap.
The only thing better than the food are the beverages, with a great selection of soft drinks, beer, and wine, perfect for washing down your meal and enjoying the occasional sports game and friendly gathering.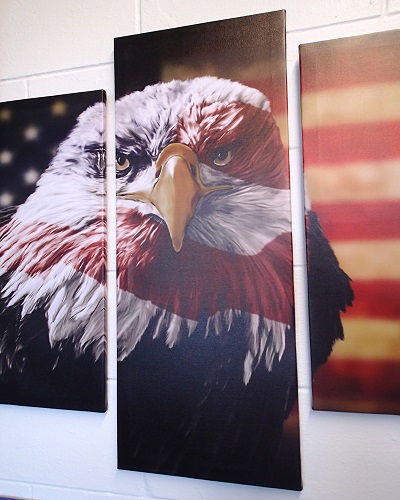 More patriotic than the food itself is the setting. Sitting within the dining room, you'll find yourself surrounded by American flags and other memorabilia from the military and law enforcement, all of which will be sure to have your American pride swell as much as your full stomach.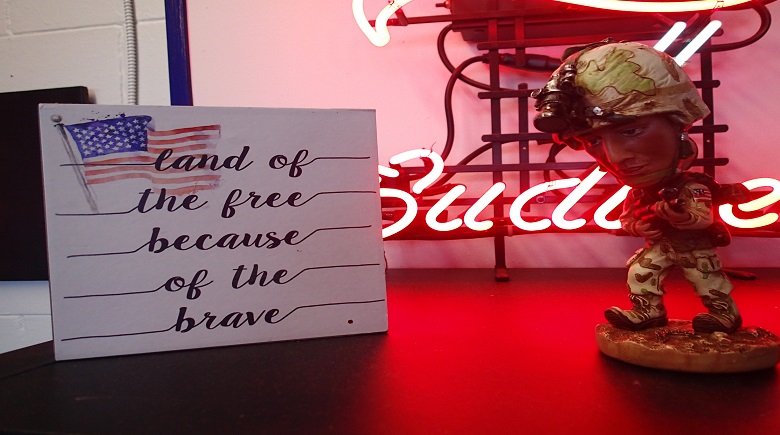 As soon as you step inside, you'll come face to face with their Heroes Wall, lined with photos of local service members, law enforcement, and other local heroes who have served their country and local community faithfully.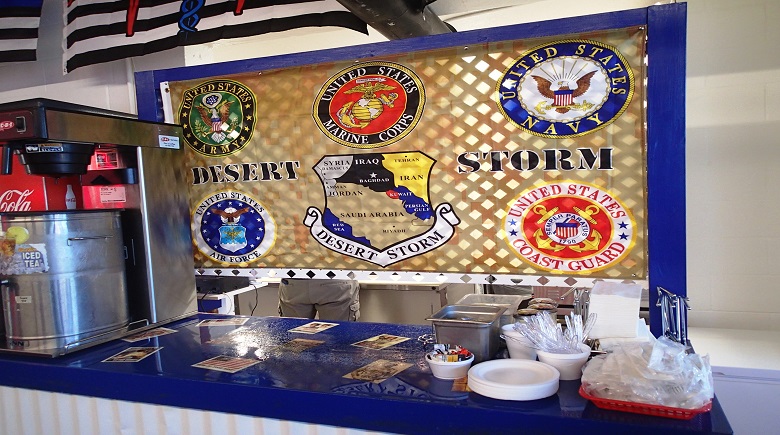 "People can bring pictures of their families and themselves in uniform, someone they consider a hero…and we put their pictures and names on the wall to keep their memory alive and commemorate people who have done great things for other people," said owner Ken Ferrero.
Ferrero and his dedicated team of cooks and servers will ensure that, aside from the all-American quality food and setting, customers can enjoy friendly service that places them and their needs first, just like real American heroes.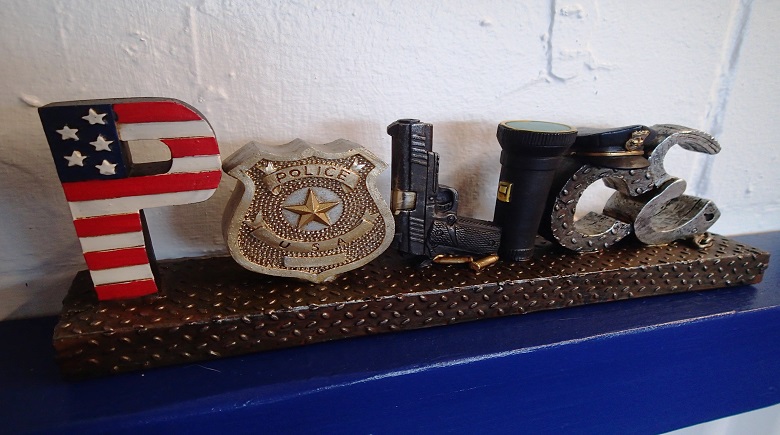 "The team we put together is awesome," he said. "We all get along, we are friendly, and we have no complaints."
Ferrero himself knows full well what it means to serve his country and his fellow citizens. Having come from a proud family of veterans, he was inspired to enter the military and serve ten years as a Navy veteran.
Upon leaving the Navy, Ferrero went through various other jobs ranging from real estate to career specialist before eventually pursuing his dream career of opening an all-American restaurant.
Such an opportunity came to him as soon as Havana's closed. Ferrero jumped at the opportunity, purchased the old building, and has since converted it into Heroes.
He originally wanted to open a hamburger or hot dog place, but eventually decided to shift his focus from a grill to a sandwich shop.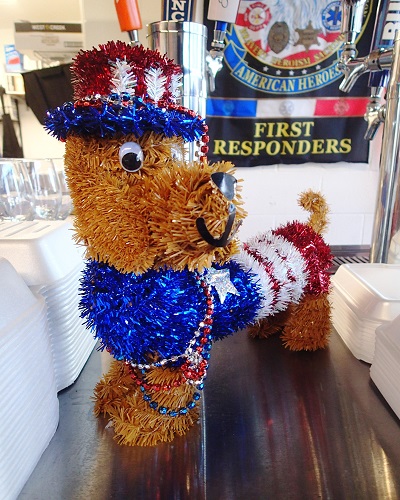 As his new restaurant has been set up within the former Havana's, Ferrero decided to keep the spirit of the old place alive by selling Cubans and specials similar to what was previously sold there.
Since opening earlier this month, fittingly enough around the same time as Independence Day, their business has been phenomenal for lunch time with plenty of good reviews from locals.
"I have been to [Heroes] twice already and the food and service were amazing!" One Facebook reviewer said. "I love the atmosphere inside the restaurant, the menu prices are reasonable and so are the portions."
Though lunchtime has been amazing, the evening tends to lag. Ferrero hopes to draw in more of an evening crowd with plans for special events such as trivia game night, corn hole tournaments, and even catering opportunities for neighboring businesses such as Paddy Wagon Irish Pub and Gary's Grove.
So high have expectations been that Ferrero expects to open a second location as soon as the next six to eight months if all goes well.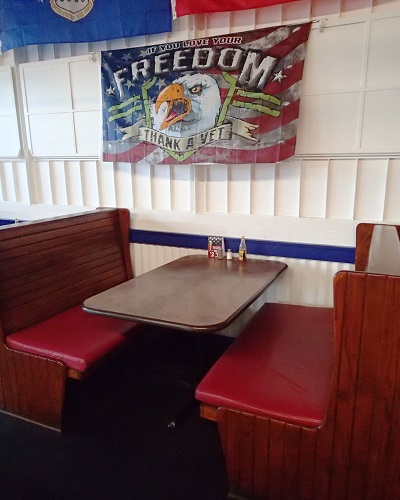 "Overall, it has been a great experience," he said. "Our customers are just the best…It is a great opportunity for people to have their own sandwich shop and live out their dreams like I am."
Heroes, America's Sandwich Shop, is located at 3001 Cypress Gardens Road in Winter Haven, directly across from Cypress Grove Plaza.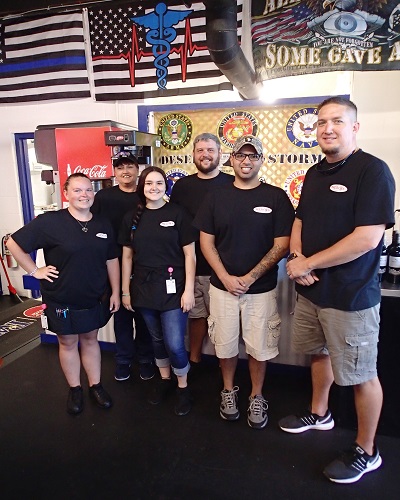 For more information, visit their Facebook page at: https://www.facebook.com/HeroesofWinterHaven/, or their website at: http://www.heroessandwichshop.com/