Community Gathers to Beautify Dundee
By Allison Williams
The Town of Dundee partnered with Keep Polk County Beautiful and hosted a spring-cleaning day on Saturday, June 23. With over 50 volunteers ready to pick up trash, plant flowers and prepare food, Dundee was beautified in just one day.
Deena Ware, MPA, Town Manager helped organize and also attended the event. When volunteers arrived, they checked in and received a map that showed the various locations around Dundee that would be attended to throughout the day. Groups were then sent out to begin cleaning.
Ware was thrilled with the participation and outcome of the event. Adults, children, churches, among many others were present to clean up Dundee.
Volunteer groups included:
Residents of Polk County
The Church on the Hill
Friendship Baptist Church
Commissioner
Polk County Sherriff's Office
Assistant Chief of the Dundee Fire Department
Advanced Disposal graciously donated four dumpsters. They were dropped off Friday evening before the weekend event, and by Monday morning, they were completely full.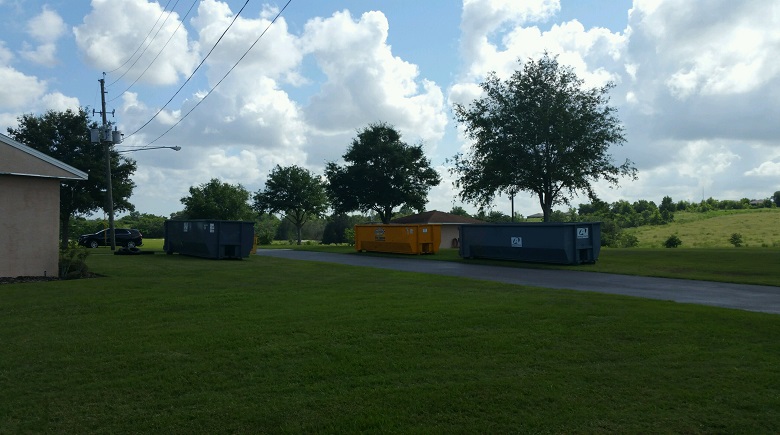 Due to the success of this year's event, Ware plans to make it an annual cleanup occurrence. Her hopes are to have it at an earlier date next year when the weather conditions are more friendly with working in outdoor conditions.
"We just had our commission meeting on Tuesday night and the commission spoke highly of the event," Ware said. Members of the commission were also present at the cleanup event. Ware added, "They were there of course and got dirty. It was a nice event."
Joe Garrison, Assistant Chief of the Dundee Fire Department, was at the event helping clean and also keeping everyone safe.
He brought his two teenage sons along with him to volunteer and they rode around in a mule, checking on all the volunteers throughout the duration of the cleanup event.
"We put a cooler in the back of the mule and went down the street and went to each person," Garrison said. "We kept people hydrated. I had my medical kit there with the fire department. I had a big tank filled up with fresh ice water in case anybody overheated."
Ware enjoyed being a part of the cleanup and also seeing the volunteers around the community come together.
"I enjoyed seeing everyone come together for a common cause," Ware said. "A lot of times in public service we always hear the bad stuff of what's going on, what we are not doing right and what we should be doing, but Saturday wasn't like that. It was everyone coming together for the common cause of the cleanup of the community. Nobody was complaining. It was everybody just working together."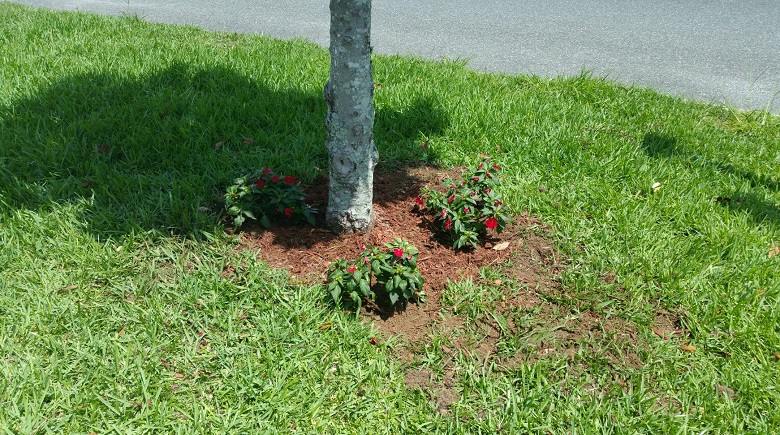 Ware and her team also installed a pond by the front door of the Town Hall.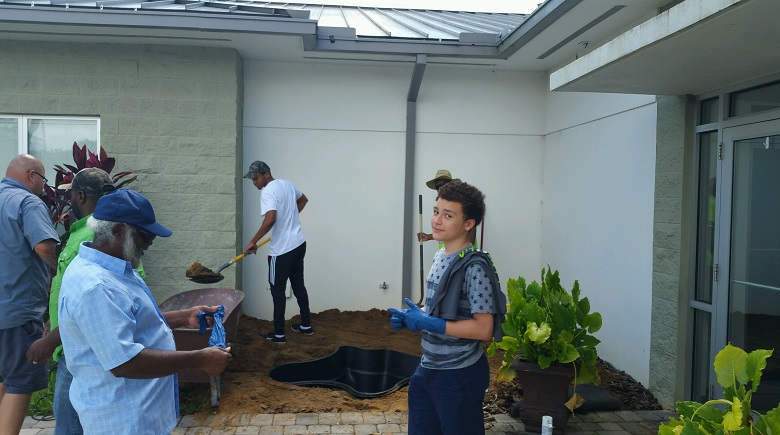 The event wrapped up with the usual summer Florida thunderstorm. This cooled everybody down after a busy few hours of working hard to clean up Dundee.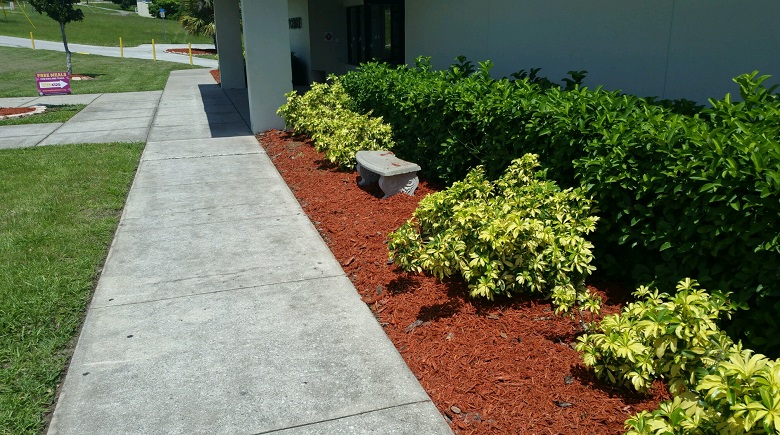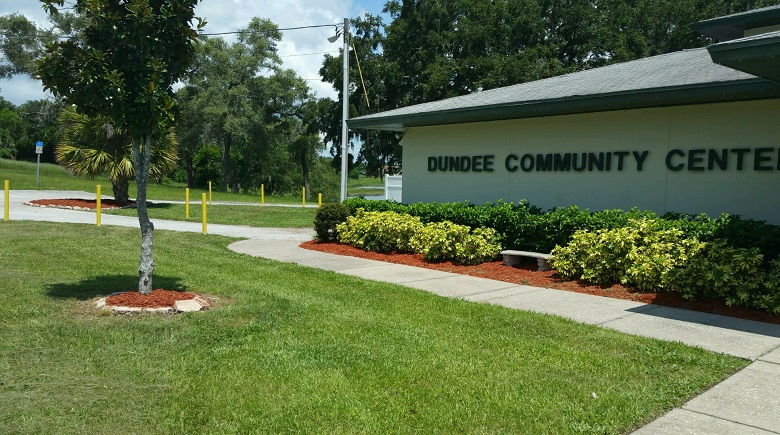 Photos by Brian Lueth, Town Clerk
Collage provided by Deena Ware and Town