Gourmet Gents Serving Polk County For 15 Years
by James Coulter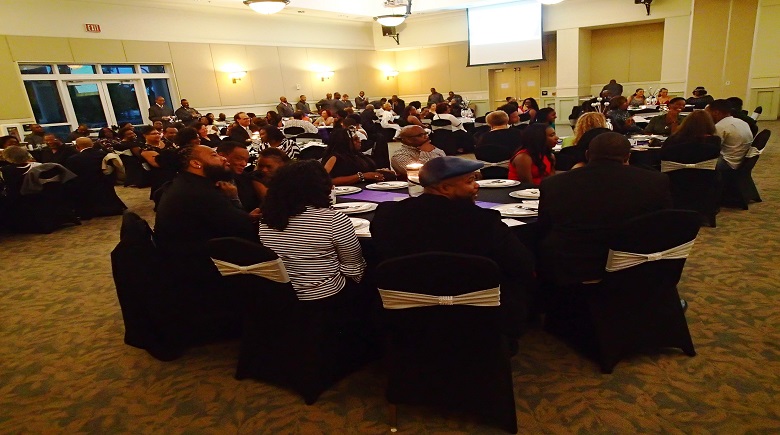 Nathaniel Birdsong, Mayor Pro-Tem of Winter Haven, has been faithfully serving his constituents for more than 15 years.
During that same time, he has also been serving them literally with good old-fashioned home cooking during Gourmet Gents, the annual dinner and fundraiser for the Polk County chapter of the National Coalition of 100 Black Women (NCBW 100).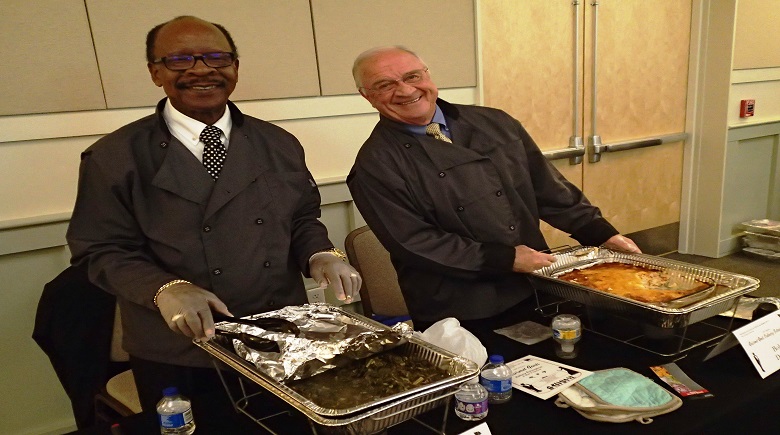 For 15 years, he has consistently attended the annual dinner, serving everything from collard greens and macaroni and cheese to squash casserole and sweet potato soufflé.
"I have been coming out here since the beginning," he said. "I have never missed it once."
As someone who has worked at various restaurants in Winter Haven at a young age, Birdsong has developed a love of cooking, a love which he more than happily shares during the annual dinner.
Aside from serving good food, he loves supporting NCBW 100, not only because his wife is one of the founding members, but because it has supported many young black women within the local community.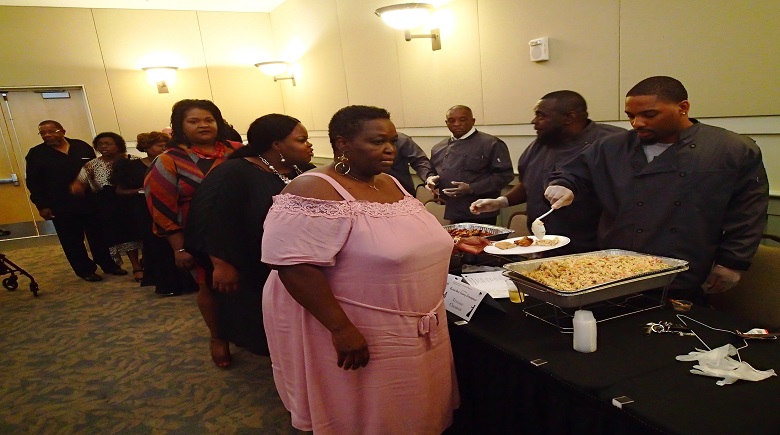 "It is a great, great community event," he said. "I like seeing the community and being in this event with the people who are putting in on."
Gourmet Gents is the signature fundraiser for NCBW 100, a non-profit organization dedicated to advocating for the educational and economic support of young black women.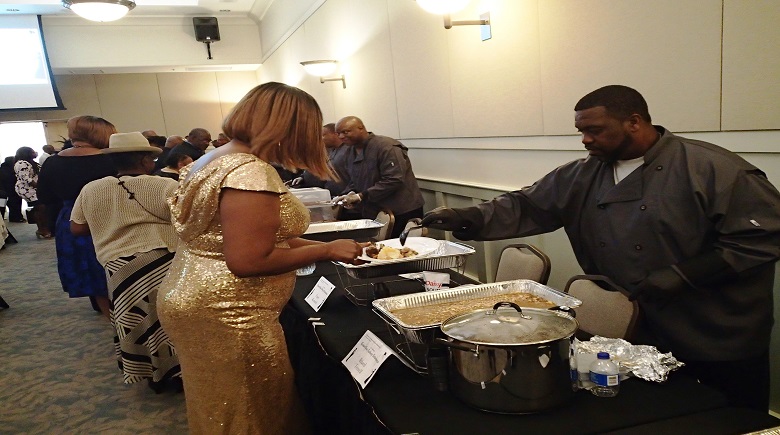 Since its inception, the Polk County chapter has provided much needed mentorship for young black women within Haines City and throughout the county, especially by providing them with scholarships.
"There are many young ladies from around here who have graduated from college," said Lisa Cheatom, 100BW Secretary.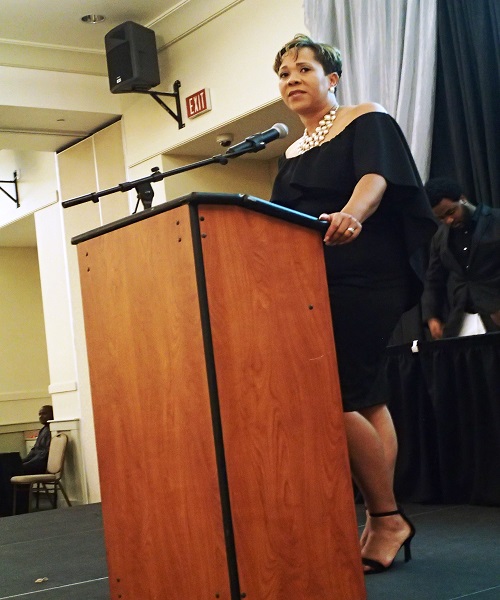 Their scholarships are funded through their annual signature dinner, Gourmet Gents, which has been hosted for the past 15 years.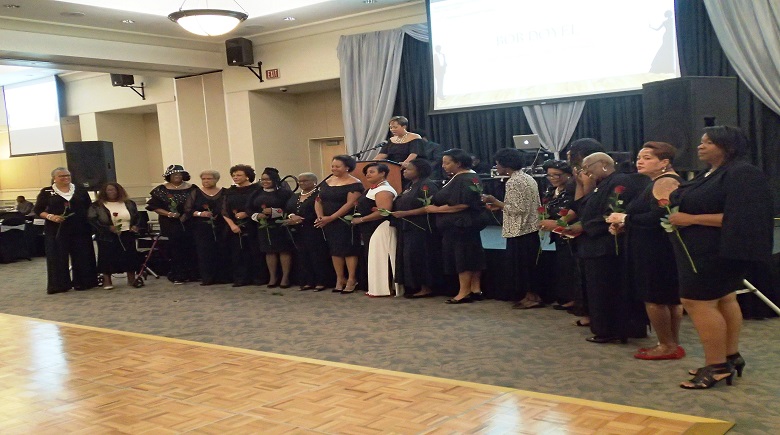 The dinner offers food prepared and served by local men within the community, including local politicians like Birdsong. This year's event had more than 50 gents serving food.
Aside from serving consistently good food from good local men, the event has also been going strong for the past 15 years due to the sense of camaraderie it creates among participants.
"It has been the support of the community," explained Dana Moore, NCBW 100 President. "Without the individuals purchasing the tickets and the gents volunteering their time and food, we could not complete this."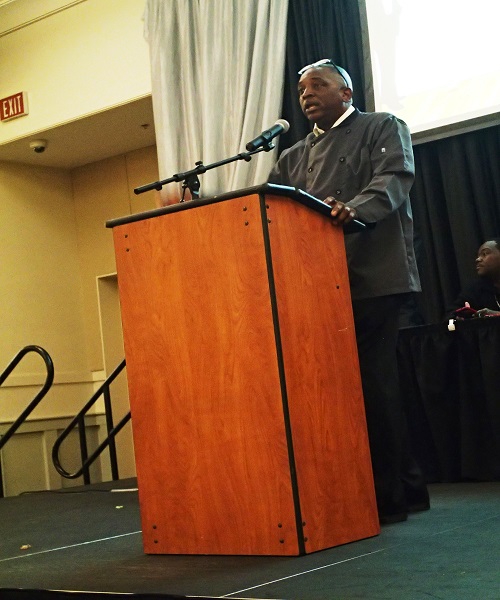 Dr. Shandale Terrell, Candidate for Florida House Representative District 40, has been attending for nearly 10 years, which each year allowing him to show off his 20 years of barbecuing experience.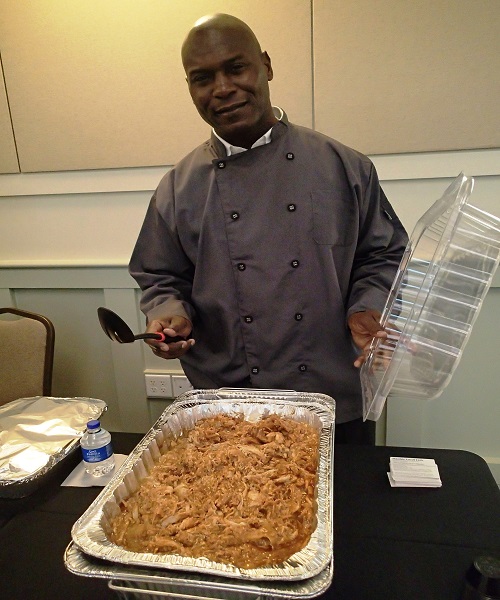 This year he served sliced barbecue chicken, which he claims is so good that it disappears in seconds. The secret is the seasoning and marinate that he applies well before the event, he explained.
While he loves how other people love his barbecue, he loves supporting the mission and outreach of NCBW 100, as well as the overall good company.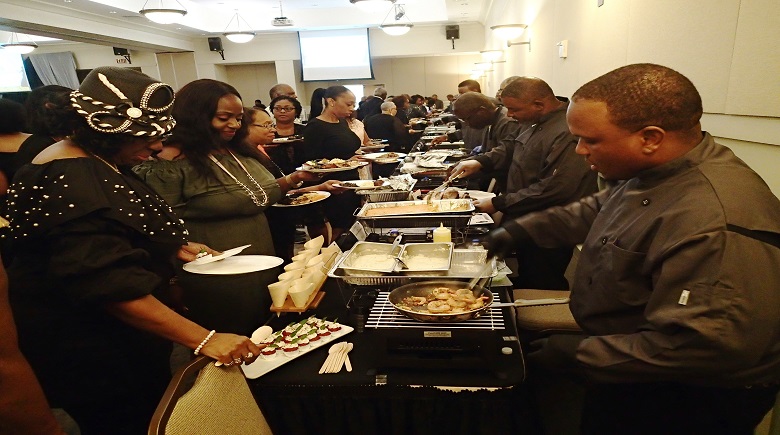 "What I appreciate is that they give back to the community," he said. "Most of all, I enjoy the [organization], the atmosphere, the camaraderie…it is the best, friendly atmosphere."
Morris West, Mayor of Haines City, has been attending for the past three years since NCBW 100 started hosting its event within his city.
As with the other gents that evening, the event allows him to showcase his fine cooking, such as with the oatmeal cookies he served, prepared from homemade dough so thick he needed a fork to press them, he said.
But most of all, he appreciates being able to contribute to a great organization that has done great things for the young women within his city.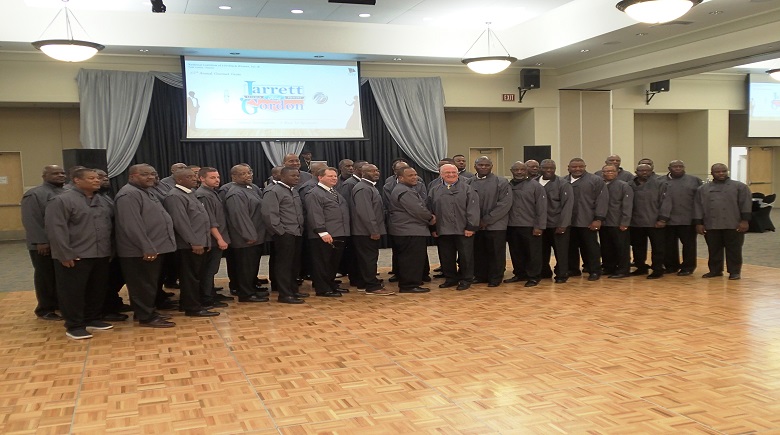 "Thank you to the NCBW 100 for all you do here and all you continue to do…to promote equity for all," he addressed the crowd that evening. "Thank you all for coming out and taking time for your busy schedule to welcome each and every person here to support the vision of the organization."
Polk County's NCBW 100 will be hosting My Sister's Keeper, a series of financial literacy workshops that are free to the public, next month. For more information, visit their website: http://www.nc100bwpcc.org/