Habitat For Humanity Opens Additional ReStore Location In Dundee
by James Coulter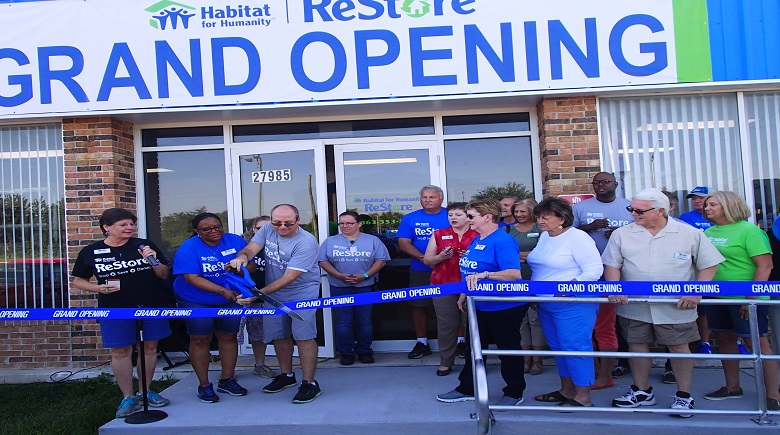 The Habitat For Humanity of East Polk County (HFHEPC) will now be able to service the home improvement needs of county residents living along or near Highway 27 with their new ReStore location in Dundee.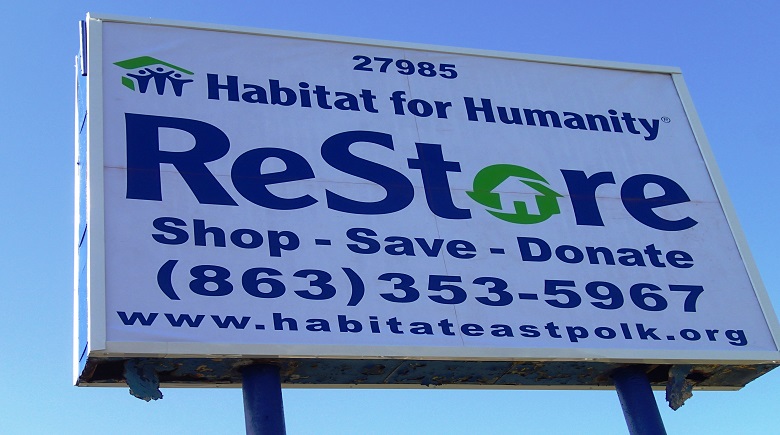 Last Saturday saw the grand opening of HFHEPC's newest ReStore location during their ribbon cutting ceremony, which drew in a small crowd including officials from Winter Haven, Haines City, and Dundee.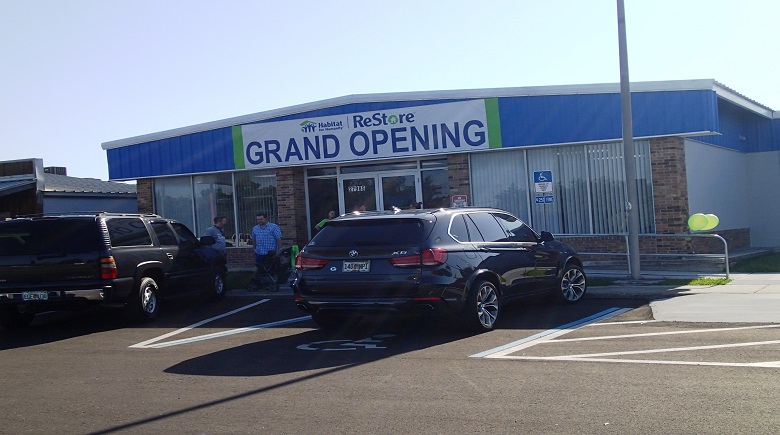 Since 1976, Habitat for Humanity has been following Christ's commandments to "do unto one of the least of these" by helping provide shelter for those who are without, helping to shelter more than three million people worldwide and renovate more than 600,000 houses, according to their website.
Helping with their missions are their ReStores, which are non-profit home improvement stores that sell new and gently-used furniture, lighting, carpets, electronics, home accessories, and other home repair and improvement items provided through individual and corporate donations.
Donations are tax-deductible, items are sold at reduced discount prices, and proceeds from the sales go towards operational costs as well as the funding for the construction of Habitat homes, as reported by Inside Polk Magazine.
HFHEPC's ReStore along Recker Highway in Winter Haven has been so blessed with a record number of donations in recent years that the store has become overfull, said Julie Garish, HFHEPC Executive Director.
"So we were overfull there, and the best thing to do when overfull is to open another location," Garish said.
And so they did.
Once the location of the former Blue Ribbon citrus packing firm in Dundee became available, Garish and the other board members decided to move forward with purchasing the building and renovating it as their ReStore's second location.
Purchasing the building was easy enough, but renovating it proved to be their biggest challenge, as they spent nine months permitting the store, installing new insulation, renovating the air conditioning system, and re-roofing the entire building to make it "shopper-friendly", explained Sharon Watson, HFHEPC President.
"It has been a labor of love with many volunteers who have spent hours and hours out here re-modeling, and we are just excited to open a new store," she said.
Aside from giving the organization additional space through a second property location with more than three acres, the new ReStore will hopefully also attract more customers and donors, especially between Lake Wales and Davenport.
While they are currently not accepting new applications for home ownership, they hope to do so come this fall, Garish said.
Until then, they hope to service more people within the East Polk County area and attract more support from along the corridor of Highway 27.
"It has been a great experience," she said. "The turnout has been wonderful, and we thank all the volunteers and staff and supporters who have helped us…[and] also to let people know that when you are shopping, you are helping to build a home."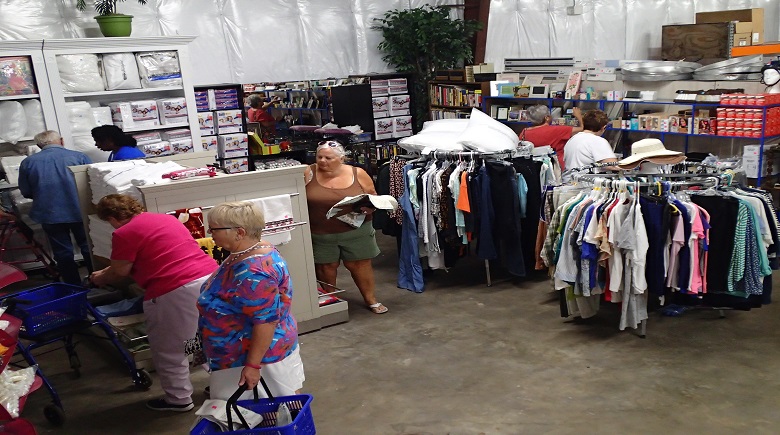 Habitat For Humanity of East Polk County's ReStore is located at 27985 US Hwy 27 in Dundee. For more information, visit their website at: http://habitateastpolk.org