Winter Haven Gives Away Free Trees At Arbor Day Celebration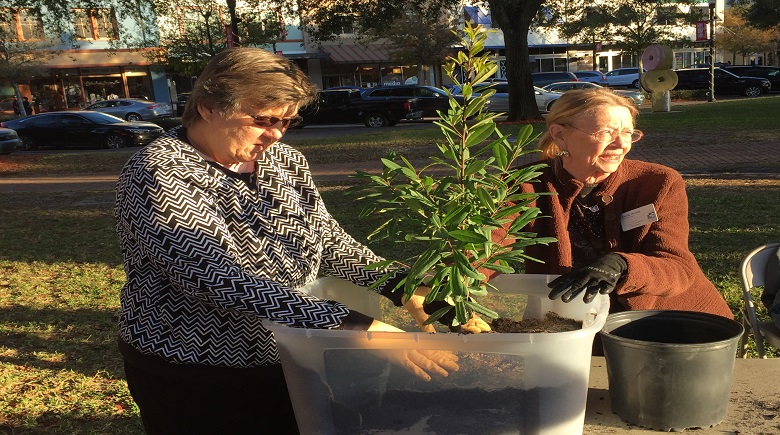 by James Coulter
It's not easy being green, especially in the middle of a white winter, but it's never too early to start thinking green.
That's was the intention of the City of Winter Haven during its fifth annual Arbor Day Celebration last Friday.
The Arbor Day event was hosted last Friday afternoon in collaboration with the University of Florida's Institute of Food and Agricultural Sciences (UF/IFAS) Extension Services and the Florida Forestry Service.
The event served to educate participants on tree care with demonstrations about properly planting, pruning, selecting, and caring for trees.
Each participant received their own paper passport, which would be stamped at four stations where they could learn more about plant care.
Upon having their passport filled out, they were then eligible to receive a free tree, ranging from a large sweet bay magnolia, a medium-sized dahoon holly, or a small sparkleberry tree.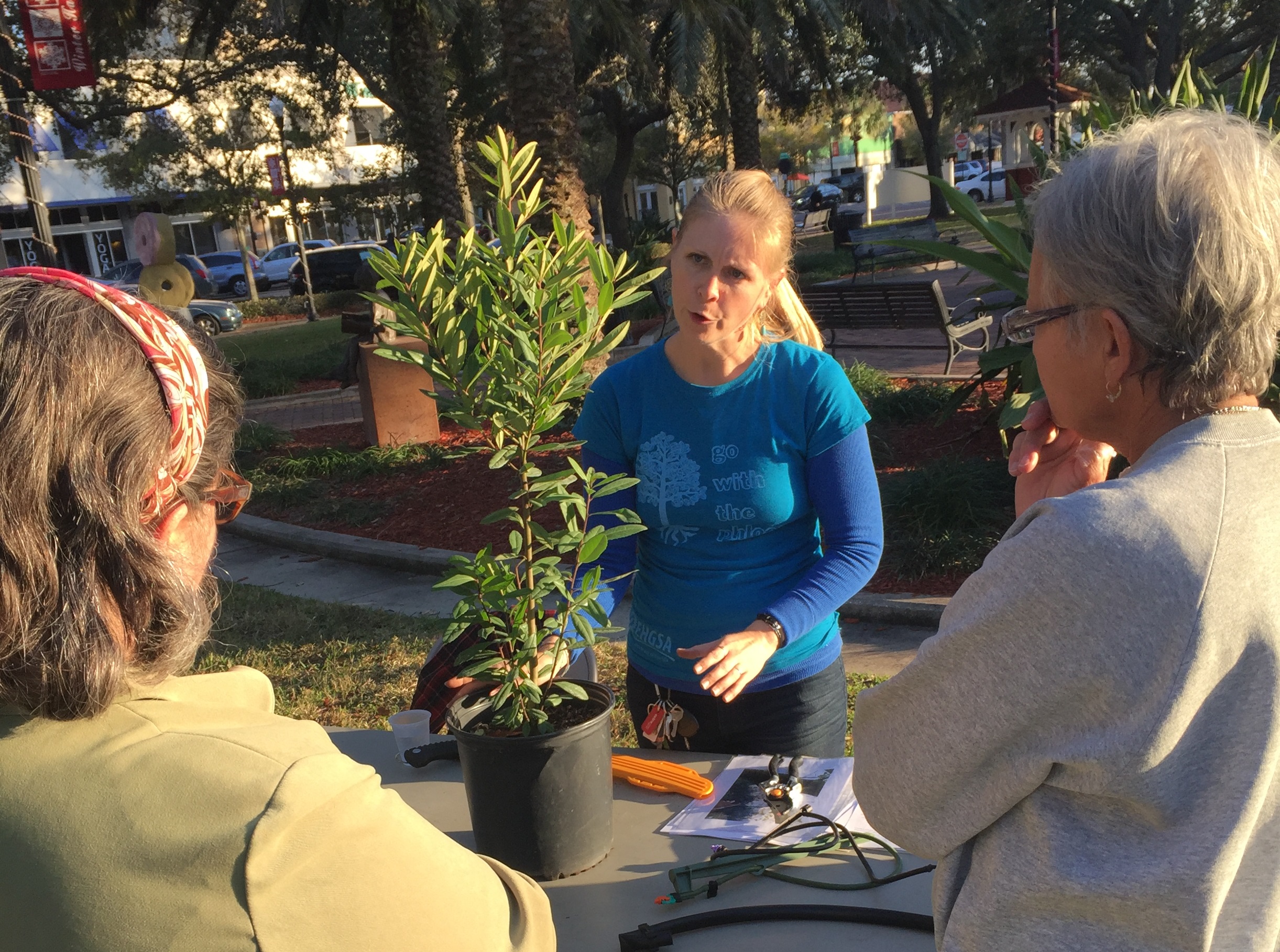 Each of the trees this year were provided through a grant by the Florida Forestry Service, and were selected for high-wind resistance, as many trees in the county had been lost due to Hurricane Irma, explained MJ Carnevale from the City of Winter Haven.
Helping with the event were volunteers from the Master Gardeners program through UF/IFAS Extension Office, which helps provide local citizens with information and education about plant care.
Through these demonstrations, the volunteers helped educate participants about avoiding mistakes that most new tree owners often make.
For example, one mistake that many new tree owners make is digging their hole too deep, explained volunteer Sandy Woods.
As such, when digging a hole for a new tree, people should be attentive and not dig the hole too deep nor cover up the soil around the tree, she further explained.
Another common mistake is fertilizing trees too soon. Never fertilize trees during the first four to six weeks, as doing so could burn and harm the roots, explained volunteer Julie Shelb.
"If you think you have a nutrient deficiency, then call our extension office our Master Gardener Plant Clinic," she said.
Betty Harrison, another Master Gardener volunteer, has been cooperating with the event since its inception five years ago, and she enjoys helping teach people about local plant life and care.
"I enjoy meeting all the people, and they are getting something to help our environment," she said. "I want them to take away the joy of having something green and growing in their yard."
For the past five years, the Arbor Day Celebration has inspired locals to become more interested in planting their own trees, and as such, help inspire them to become more concerned about their local urban environment, Carnevale explained.
"When you look at urban forestry as a whole…we are trying to increase diversity across town," he said. "By giving these trees away, we are able to get them planted in the urban forest."