Man Reaches Over Register Keyboard Cashing It Out And Running Off With $500 VISA Gift Card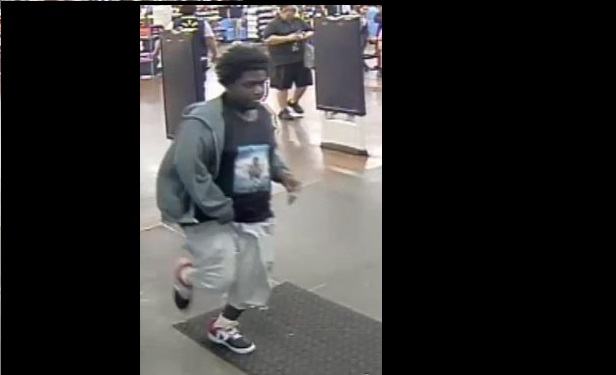 On 11-12-17 at 6:50 p.m., a black male approached the tobacco register at Walmart (7450 Cypress Gardens Blvd., Winter Haven) and handed the cashier a prepaid VISA card worth $500 to have activated. After the cashier activated the card, the male then asked for a pack of cigarettes. The cashier turned around to locate the brand he requested, but he changed the brand to another one causing the cashier to be away from the register.
The suspect leaned over the register keyboard and started pushing buttons when the cashier came back. At that moment, the suspect picked up the VISA card. The cashier demanded the card back and the suspect again reached over and pressed buttons on the register causing the sale to complete. The cashier attempted to stop the suspect, but he ran out. It is unknown if he got into an awaiting car or not.
The suspect is described as a heavyset black male in his early twenties with a short afro and wearing light-colored shorts, a black t-shirt with an image on the front, a gray hoodie and black and red shoes with white socks.
Anyone with information on his identity is asked to call Detective Mike Roe at 863-291-5304.
Callers wishing to remain anonymous should call Heartland Crime Stoppers at 1-800-226-TIPS (8477). Anonymity is GUARANTEED and callers could be eligible for a CASH reward of up to $3,000.