$800 Raised By Benefit Concert For Frostproof American Legion
by James Coulter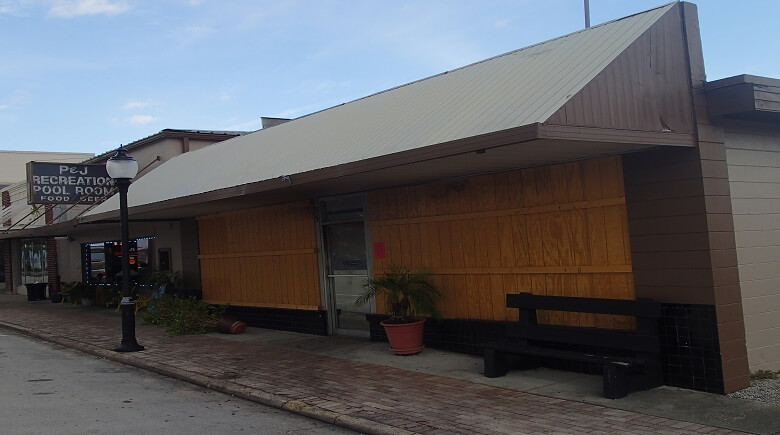 After a small fire devastated American Legion Post 95 in Frostproof, the small town came together to support the local establishment that has always supported them.
On Saturday, countless volunteers dedicated their time that morning cleaning up the post, with many other citizens gathering later at the City Hall auditorium to help raise money through a benefit concert.
Overall, the concert raised $800. Its owner, Billie Sue Hutto, could not be more appreciative.
"We pretty much lost everything in that building, [and] people have been coming out of the woodwork asking what they could do to help," she told attendees after the concert.
During Hurricane Irma, American Legion Post 95 lost power. When it regained power on Sept.16 at 6 p.m., a power surge with a refrigerator created a spark that started a fire, Hutto said.
The good news is that the fire received a fast response from the city and county fire rescue service, with three trucks and 12 firefighters responding.
The bad news is that the front and back portions of the building were burnt down, leaving most of it ruined.
Upon receiving final inspections, the building has been released for cleanup.
As the cleaning and restoration far exceed their funds, Billie Sue and her husband, Mike Hutto, have been reliant upon the charity of their local town for support.
"I appreciate all the love and support that people have been showing thus far," Hutto said. "There were a lot of people who said that they wanted to support and do something, but that they did not have that much money themselves since the Hurricane, so they are able to donate their time and effort and we greatly appreciate it."
Frostproof's American Legion Post 95 opened on Memorial Day in 2015 in the building adjacent to P&J Recreation, owned by the Huttos, who are also local veterans themselves.
The town's original American Legion Post, located near Reedy Lake, was deactivated several years ago following a fire that forced the original building to be demolished and rebuilt.
Wanting to provide a place for local veterans such as themselves, the Huttos decided to donate the space next to their restaurant to be used as a post.
Since then, the space has been used to host meetings, as well as local charitable events such as "Quarters For A Cause", a charity auction that raises proceeds for local causes.
As the American Legion Post has provided support to the small town throughout the years, it only seemed fitting that the small town return the favor and provide their own support.
Rodger Brutus, a guitarist who has frequented Frostproof over the past decade, willingly accepted his invitation to perform, considering it an honor to support the small town who has more than supported its citizens.
"The people are friendly and they take care of each other," he said. "It's a typical small town where people look out for each other if somebody falls on hard times."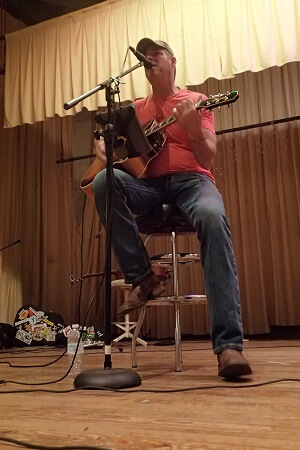 While the turnout was small, with more than two dozen attendees, Earl Mandrell, lead guitarist for The Band 4, loved playing for the small crowd.
"They're all good people, so anything to help out, I will," he said.
For guitarist Adam Martin, the size of the crowd did not matter. As a U.S. combat veteran himself, being able to help fellow veterans and the American Legion was good enough for him.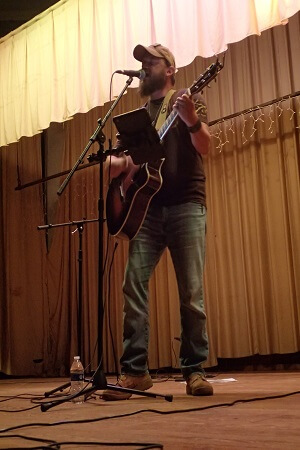 "The people that are here is what's important, and those who are coming out to support, they are there to give their appreciation and love," he said. "The size of the crowd doesn't matter. You do the best that you can, because the ones that are here deserve it."