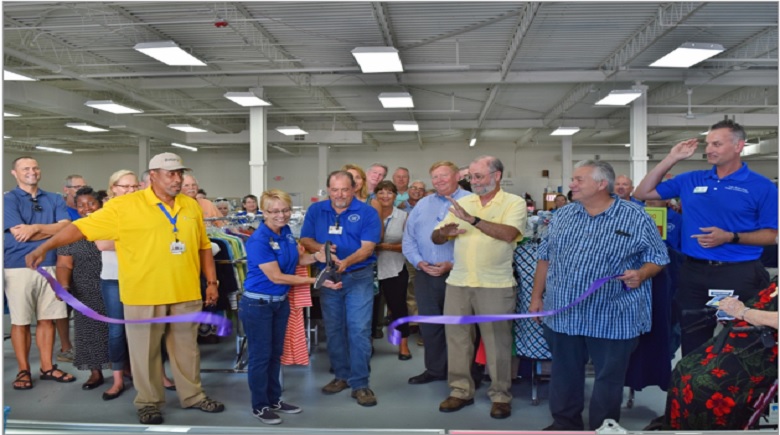 Lake Wales Care Center had a much anticipated celebration on Monday night. The community gathered, cookies were eaten and smiles were glowing as a staff took a big breath of fresh air and cut the ribbon right down the middle. The new Park Avenue Thrift Store finally had its' Grand Opening. A few weeks ago, the doors were opened to the public for the first time. The simple move down the street and the wide open spaces ended up tripling the sales in the very first day!
Many supporters attended the celebration, including Mayor Eugene Fultz and his wife, Jan Fultz. His speech encouraged Lake Wales Care Center to continue pursuing their mission of helping others and showed his excitement for the many more people to be helped in the future. Rob Quam, Executive Director, quoted that Care Center Thrift Store is projected to hit about $500,000 in sales in 2017. The average sale is $7.36 and they have had over 60,000 customers support the cause this past year.
Thank you for those who came out to the event and for those who continue to support Care Center in various ways. It's because of you that they are able to do incredible things and will continue to make an impact for many years to come.