A Winter Haven man is behind bars after he solicited a 16 year-old boy to perform a sex act.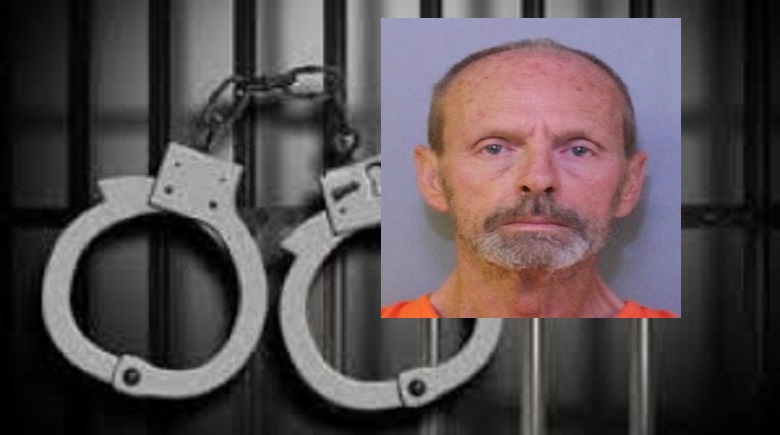 On 5-27-17 at approximately 12:40 p.m., Mark Anthony Biermann His  (DOB 10-09-58, 4452 Glenns Landing, Winter Haven) went to the Stake N' Shake restaurant (6930 Cypress Gardens Blvd. SE) in Winter Haven. Biermann ordered food, paid for the food and utilized his receipt to write a note to a male 16 year-old worker at the restaurant.
Biermann handed the receipt to the boy and told him to "read it later." The note stated, "call me if your interested in a blow job." The note also included a phone number and was signed, "Mark". The boy finished the task he was working on and then read the note. He immediately informed the manager and called his parents who reported the incident to police.
A Winter Haven sergeant called the number provided on the receipt posing as the victim. The sergeant told Biermann immediately that he was fifteen years old, but that didn't dissuade Biermann. During the phone call, Biermann discussed performing oral sex on the victim. The conversation ended without a time or location to meet.
A subsequent phone call was made to Biermann and once again the sergeant playing the role of the victim confirmed his age as fifteen years old. Once again, Biermann was not dissuaded and proceeded to tell the victim again that he would perform oral sex on him and, in turn, the victim could do the same to Biermann if he wanted to. Biermann stated that he would not tell anyone and then agreed to meet the victim at Giovanni's at a specific time to pick the victim up.
Biermann sent a text message to the "victim" letting him know that he would be pulling into the location shortly. Officers on scene were able to visually confirm Biermann inside of the vehicle. They made contact with him ultimately placing him under arrest.
During an interview, Biermann stated that he believed the victim to be 19 years old, but then also confirmed that when he later spoke to the "victim" he learned he was underage. However, this didn't keep him from moving forward with the meetup.
Biermann was booked into the Polk County Jail on one count each of Traveling to Meet After Luring a Child (F2) and Using Computer/Electronic Device to Seduce Solicit Lure a Child (F3).
(For clarification, the victim is in fact 16 years old.)