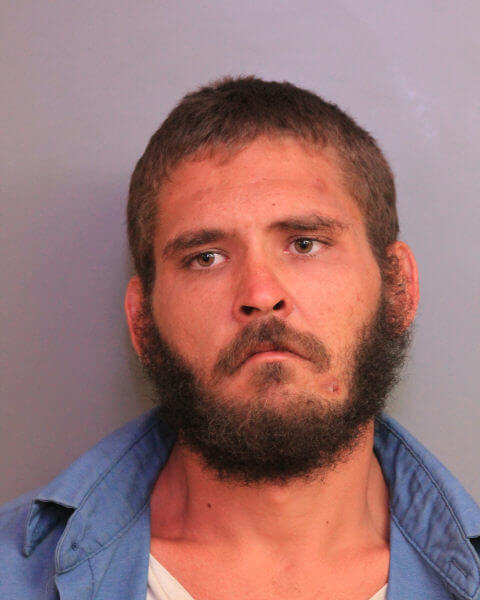 On Saturday, April 15, 2017, deputies arrested 23-year-old James Taylor, who works for the Polk County Utilities Division, for one count possession of meth (F3) and one count possession of drug paraphernalia (M1).
The following is from the affidavit and is self-expl
an
atory:
On April 14th, 2017, I responded to the Polk County Utilities Division regarding a possible narcotic violation with an employee.  I learned that while James Taylor (suspect) was at a job site in Lakeland when he began to have seizures.  Jon Hooks (co-worker and witness) called 911 and Taylor was transported to Lakeland Regional Medical Center for treatment.

Shortly after, Kevin Goolsby (Operations and Maintenance Manager) arrived on scene and began gathering Taylor's belongings from inside his agency issued work truck, to take to him in the hospital.  When Goolsby picked up Taylor's cigarette box that was in the driver's side door, he discovered plastic bag inside with white crystal residue inside the cigarette box.  Goolsby picked up the rest of Taylor's property and was going to place it inside Taylor's lunchbox.  When Goolsby opened the lunch box, he discovered a pipe wrapped in black tape and a clear plastic baggie with green leafy substance inside. Concerned that he discovered possible narcotics, he notified law enforcement.  

The white crystal residue inside the cigarette box field tested positive for methamphetamine.  After speaking with Goolsby, I responded to Lakeland Regional Medical Center and made contact with Taylor.  During a recorded interview, post Miranda, Taylor admitted that he has been issued the county vehicle for approximately four to five months and no other person drives that vehicle besides him.  The cigarette box (305's menthol 100's) that was found in the vehicle, which contained the clear plastic baggie was his.  He has a K2 and meth problem and last used the narcotics around March 8th, 2017.

Based on the above listed facts, Taylor was arrested for possession of methamphetamine and drug paraphernalia.  The cigarette box and lunch box were  collected as evidence.
 
Taylor was taken into custody on the aforementioned charges, was booked into the Polk County Jail, and was released on
a
$1,500 bond.