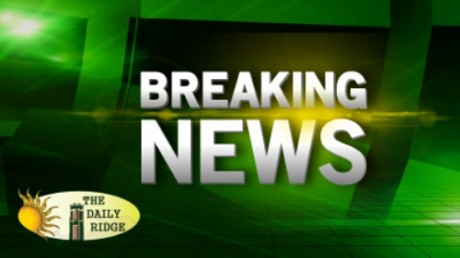 Update: Around 6:45 p.m. last evening (Tuesday, March 28, 2017) a 2017 gray Hyundai Santa Fe vehicle, driven by Britton, was westbound on Cypress Gardens Blvd near Helena Road, when according to the second driver 84-year-old Irene Foldvary of Winter Haven, and eyewitnesses, the Hyundai Santa Fe approached her from behind at a very high rate of speed.
As Foldvary was moving into the right (outside) lane, she was struck from behind by the Hyundai Santa Fe. After impact the Santa Fe began to slide and rotate along the right (north) shoulder of the roadway, then began to flip sideways multiple times. As the vehicle flipped, the driver, William Britton ( 35-year-old of Sebring)
,
was ejected onto the roadway in the outside lane of travel and was pronounced deceased. His passenger, 30-year-old Jonel Altrig Dorce of Winter Haven, was wearing his seatbelt and was transported to LRHMC in stable condition.
Foldvary did not appear to be wearing her seatbelt, but only suffered from minor injuries and was transported to WHH.
Reckless driving and excessive speed by Britton were factors in this crash. The investigation is ongoing.
Previous Update:
Winter Haven, Florida – The PCSO Traffic Unit is working a serious crash on Cypress Gardens Boulevard at Helena Road, in Winter Haven, involving two-vehicles. Cypress Gardens Boulevard at the intersection of Helena Road is shut down in both directions at this time.
The first vehicle, an SUV had two occupants. The driver, an adult male, was ejected from his vehicle and deceased at the scene. Deputies are still working to identify him. His passenger, an adult male, was flown to Lake Regional Health Medical Center.
The other vehicle involved only had one occupant. A female who was not seriously injured and was transported to Winter Haven Hospital by ambulance with non-life threatening injuries.
Please avoid the area! We will update this article as more information is recieved.