CANDIDATE QUESTIONS: Eugene Fultz Seeks Another Term As Lake Wales' Mayor
Lake Wales Mayor Eugene Fultz is a candidate for re-election to Commission Seat 1 in the April 4 citywide election. The DailyRidge.com asked him to tell us a little bit about himself and answer a few questions.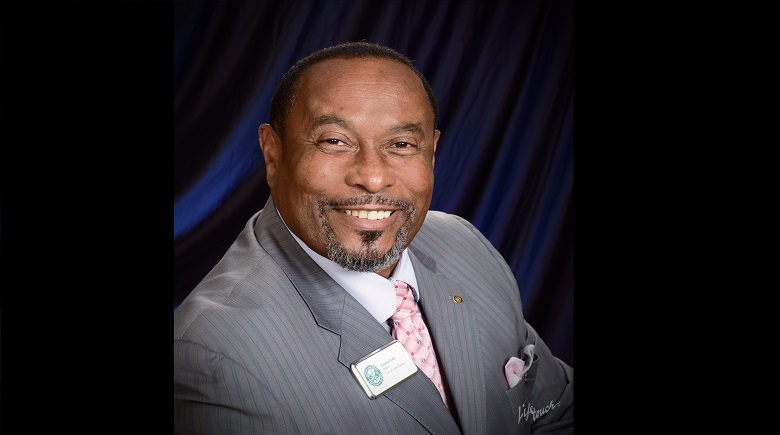 PERSONAL: I am 67 years old, married for 48.5 years with three children, 4 grandchildren, 3 great-grandchildren. My affiliations and occupations:
BIOGRAPHICAL Sketch:
US Navy four years… Vietnam veteran
S. Army National Guard Retired 1st Sargent
Twenty years; activated for Dessert Storm…
S. Department of Veterans Affairs Retired
Utilities Systems Engineer…
Graduate of Arkansas Baptist College BA in Social Sciences… Secondary Major: Elementary Education
Licensed and Ordained Minister
Certified and Highly Qualified Polk County Teacher (taught for nine years).
AFFILIATIONS:
Mayor of the City of Lake Wales (currently serving his 2nd term),
Lake Wales Charter Schools Board of Directors (member),
Lake Wales Breakfast Rotary (Foundation Board, Board of Directors),
Circle of Friends (honorary board member),
Lake Wales Ministerial Association,
MLK Scholarship Foundation,
Lake Wales Branch NAACP,
Lake Wales Chamber of Commerce Trustee Board (City Rep.),
Lake Wales Economic Development Council (member),
Polk Transportation Planning Organization (TPO),
Polk Transportation Authority (PTA) (Vice Chair).
Ridge League of Cities (member),
Florida League of Cities (member),
Florida League of Mayors (member),
Florida Black Caucus of Local Elected Officials (FBC-LEO),
Ridge Advocacy Committee (member),
Polk Regional Water Corporative (Vice Chair)
WHY ARE YOU RUNNING FOR COMMISSIONER?
I have served as Mayor for the City of Lake Wales for 2 two-year terms. I feel that I have the experience to continue to represent the city at the Municipal level, the County level, and the State level.
WHAT ARE THE THREE MOST IMPORTANT ISSUES FACING YOUR COMMUNITY?
The three most important issues facing our community are; continued Economic Development, creating more well paying jobs,  Preparing a trained work force to fill the new and evolving job market.
Increased Quality of Life, concentrating on continue high quality education, safe places for the youth of our city, such as a multi-purpose recreation facility that would cover the needs of not only the children, but also our elderly citizens.
We need a more efficient way of communicating with the citizens in our community, there-by offering more inclusion in the decision making process.
Infrastructure should be high on our list as part of our Economic Development, we must continue to repair and to extend our capability to supply utility services. In order to receive new business and industry coming into the area, we must be ready to offer the necessary services needed.
WHAT WILL YOU DO WHEN IN OFFICE TO HELP MAKE YOUR COMMUNITY A BETTER PLACE TO LIVE AND WORK?
I will help make our community a better place to live and work, by continuing to help create and support initiatives that a good for our city; By continuing the fight in Tallahassee for Home Rule. This is vital to our survival as a municipality; I will seek more ways to create a process of inclusion for our constituents.