Winter Haven Community Health Clinic Opens Its Doors 
WINTER HAVEN – Romero Medical Plaza opened the doors of its new location at 111 Avenue A S.E. over the weekend with mission of serving the community.
And it's doing that with a wide variety of unique services that go far beyond the normal medical services, including offering a free a hair salon, massages, car washes, diabetic supplies, and transportation.
Administrator Jorge Fonseca says the facility is meant to be a one-stop shop" for clients.
"Everything that we offer our patients is free," he said. "We dedicate a lot to our patients."
Fonseca says they reinvest 40 percent of all profits back into the Plaza, defraying the costs of these free services. They also help patients when they can't afford their insurance co-pays, and work with those who need financial assistance, partnering with local agencies to secure access to indigent care.
"We never turn anyone away from this office just because they can't pay," he says.
Dr. Carlos Romero says the new facility stacks up well against others in the region, with a full lab and x-ray capabilities.
The new location is the second one for the family-owned business, the other located at 3655 Innovation Drive in Lakeland. Romero says it won't be the last in Polk County, with others being planned.
They can be found online at www.romeromedicalplaza.com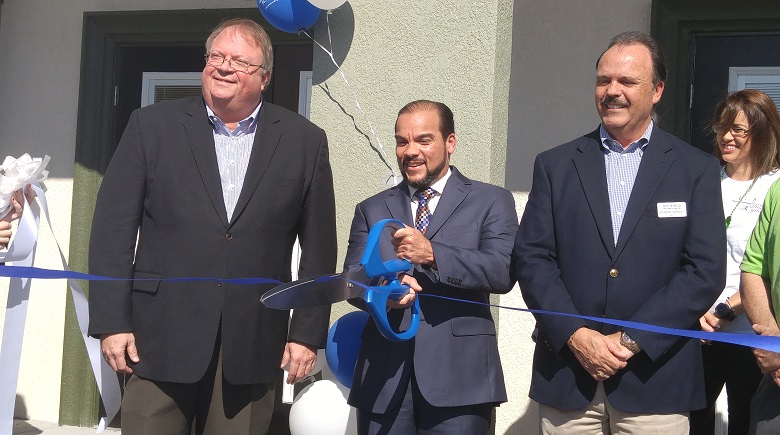 = = = = =
Photo: Dr. Carlos Romero, center, cuts a Chamber of Commerce ribbon to open the Romero Medical Plaza's new Winter Haven location, flanked by County Commissioner Todd Dantzler, left, and Winter Haven Mayor Steven Hunnicut, at right.