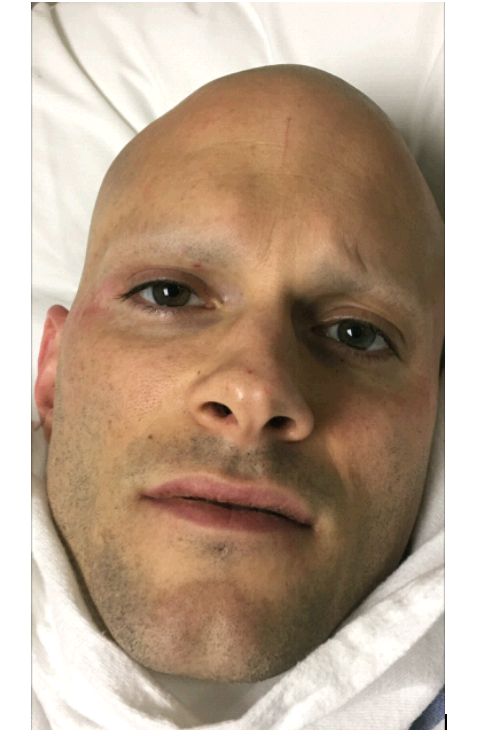 Osceola County, Florida – Osceola County Sheriff's Deputies responded to the Friendly Village Inn located at 2550 E. Irlo Bronson Memorial Hwy in reference to shots being fired from room 115. Callers reported three shots being fired from within that hotel room. Deputies arriving on scene attempted to call out the occupants of room 115 and the male occupant of the room, identified as Timothy John Wohlfelder D.O.B. 12/01/1980, opened the door and fired shots at Deputies, before retreating into the room. Timothy Wohlfelder opened the door again moments later and continued firing shots at Deputies across the parking lot in the direction of other hotel rooms, as the Deputies took cover. Timothy Wohlfelder retreated into the room one more time before exiting the room into the parking lot brandishing a pistol in one hand and a hatchet in the other hand. Timothy refused orders given by Deputies to drop his weapons. Due to the Deputies well-founded fear for their safety and the safety of the residents in the motel they fired shots striking the suspect three times.
There was one guest at the motel that was in a room located in the direction where the suspect was firing, that sustained a gunshot wound. That guest being treated at a local hospital and is in stable condition.
Timothy Wohlfelder was taken to Osceola Regional Hospital and is listed in stable condition. He has been charged with three counts of Attempted Murder on a Law Enforcement Officer. The investigation is ongoing, and the additional charges are pending. There were no Deputies injured during the incident. The Florida Department of Law Enforcement is conducting the investigation into the Deputy involved shooting.