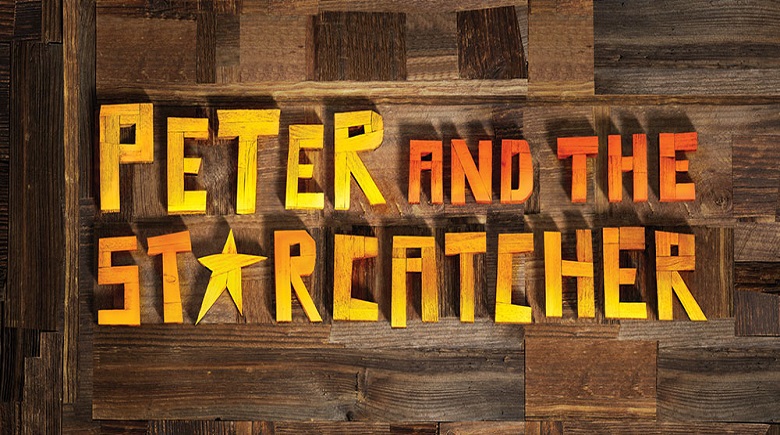 Theatre Winter Haven, located in the Chain of Lake Complex (West Entrance) at 210 Cypress Gardens Boulevard, Winter Haven, FL, will hold auditions for its production of PETER AND THE STARCATCHER. This show will run April 6 – April 23, 2017, Thursdays through Sundays each week.
Auditions will be held Sunday, and Monday, January 29 & 30 at 7:00 pm.  Eleven (11) males and one (1) female are needed to play 100+ characters.  All interested actors are requested, but not required, to prepare a one minute monologue.  Auditions will also include cold readings and singing.  The singing portion of the audition will involve learning a brief song and vocalizing.  In addition, there will be a movement and fight choreography component to the audition, therefore, please dress appropriately.
The show is co-produced by Citizens Bank & Trust and The Theatre Winter Haven Women's Guild.
PETER AND THE STARCATCHER is the most hilarious-filled evening of madcap fun!  In the 5 time Tony Award winning play, a dozen brilliant actors play more than 100 unforgettable characters using their enormous talent, ingenious stagecraft and the limitless possibilities of imagination.  This swashbuckling grownup prequel to Peter Pan will have you hooked from the moment you let your imagination take flight.
In addition to the specific named roles listed below, all actors will play numerous additional ensemble roles including sailors, seamen, seafarers, orphans, pirates, mermaids and Mollusk natives.
Cast
THE ORPHANS:
The Boy – Male, age 15-25
Prentiss – Male, 15-25
Ted – Mae, 15-25
THE BRITISH SUBJECTS:
Lord Leonard Aster – Male, 35-50
Molly Aster – Female, Age 15-25
Mrs. Bumbrake/Teacher – Male 30-60
Capt. Robert Falcon Scott – Male, 30-60
Grempkin/Mack/Sanchez/Fighting Prawn – Male, 30-60
THE SEAFARERS:
Bill Slank – Male, 30-60
Alf – Male, 30-60
The Black Stache – Male, 30-60
Smee – Male, 25-50
Peter and the Starcatcher will be directed by Katrina Ploof,
For more information call (863) 299-2672