CUTTS NAMED EMPLOYEE OF THE MONTH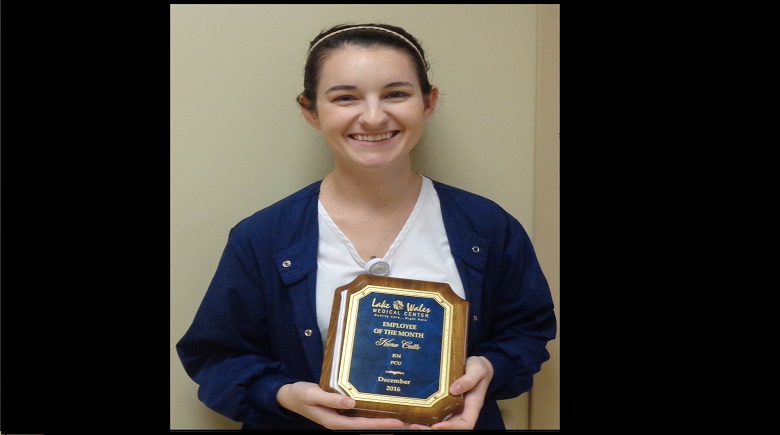 Lake Wales, FL – Kiera Cutts, RN, was named December employee of the month at Lake Wales Medical Center. Kiera is a nurse on the Progressive Care Unit.
Here is what a co-worked said in nominating Kiera: "Kiera is a brand new nurse and already shows exemplary commitment to safety and patient care. She is an active part of the PCU falls team and uses positive coaching feedback with her peers to ensure that our falls prevention initiatives are appropriately in place for our patients.  She has been recognized by her patients for her positive and compassionate attitude, and warm smile.
"She has quickly won the hearts of her peers, physicians, and patients with her collaboration and communication style. Kiera shows strength in her team work by rounding on her peers to see if she can be of any assistance to them whenever she can. She treats all patients like they were her own family."