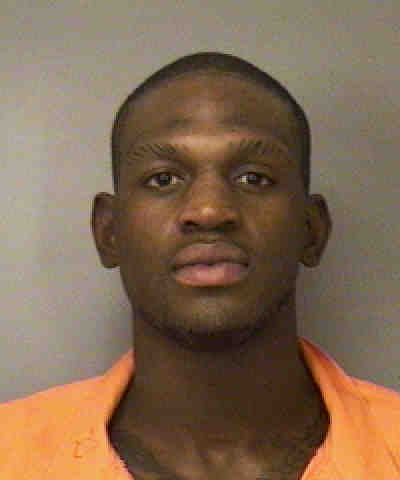 Bartow, Florida – Terrence Jerome Barnett, formerly of Frostproof, was sentenced to life in prison without parole for the murder of Polk Sheriff's Detention Sgt Ronnie Brown. Jurors had found Barnett guilty of Brown's death on Sep 25, 2015. On September 30, 2015 that same jury recommended the death sentence for Barnett by a 7-5 vote. Once this occurred it moved into a new phase and Circuit Court Judge Jalal Harb would have to make the final decision. On November 17, 2016, after several hearings, the state withdrew it's request for "The Death Penalty" electing to ask for life in prison.
Polk County Sheriff, Grady Judd, had stated in the past that he felt Judge Harb should sentence Brown to death for Brown's murder. "He planned it, he knew he was going to fight, and at the end of the day he deserves it," Judd said. "We will respect the judge's decision but he should die for killing Ronnie Brown." according to a quote in the Lakeland Ledger from 2016.
Today the Polk County Sheriff's Office responded this way on twitter:
We couldn't be happier about his new 120-year-long consecutive sentence. He will never get out of prison while he's alive. https://t.co/AvZJr3Vcn6

— Polk County Sheriff (@PolkCoSheriff) January 11, 2017
Sergeant Ronnie Brown was injured in the line of duty on Sunday, August 30, 2009, after responding to inmate Terrance Barnett's cell in the South County Jail. Barnett was being held for Murder out of Highlands County and became agitated demanding to be transferred to Central County Jail, threatening to break the sprinkler head in his room if deputies did not comply with his demands.
Barnett became increasingly violent and broke the sprinkler head in his cell, causing water to continuously spray into the cell. Several deputies, including Sgt. Brown, responded to his cell to escort him out. After Sgt. Brown and Sgt. Bobby Russell entered the cell, Barnett battered, and shoved Sgt. Brown backwards, knocking him against the wall and causing him to land on the floor on his back. Sgt. Brown had to be rescued from the cell by his fellow deputies, due to the injuries he received as a result of being shoved into the wall and onto the floor by the inmate. Barnett was eventually taken into custody after deputies used chemical agent to bring him into compliance.
Sergeant Brown was taken by ambulance during the early morning hours of Monday, August 31st, to Lake Wales Hospital to be treated for his injured back, and released. The next afternoon, Tuesday, September 1st, the injuries to his back were so severe that he could not move. He was transported to Winter Haven Hospital, and he underwent back surgery on Wednesday, September 2, 2009. He remained in Winter Haven Hospital after surgery and died at the hospital on Monday, September 8, 2009.
Terrence Barnett was charged on September 3, 2009, with Aggravated Battery on LEO, 2 counts Battery on LEO, Criminal Mischief, Depriving an Officer of Means of Protection, and 3 counts Resisting an Officer with Violence, due to his violent actions on August 30th against Sgt. Brown and the other detention deputies at the South County Jail.