VETERANS DAY SPEAKER RECRUITED BY TOP
MILITARY SCHOOLS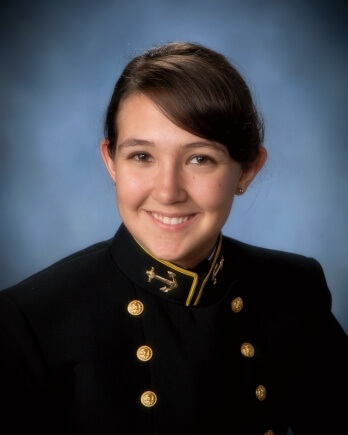 AUBURNDALE- The City of Auburndale and the City of Lake Alfred will hold a joint Veterans Day program Friday. The event will be held in the downtown park in Auburndale. The program begins at 11 a.m. and will feature guest speaker Kelsey Ashbrook. This is the fourth year both cities have worked together to host a joint program. Last year's program was held in Lake Alfred at the Veterans Memorial in Gardner Park.
"We love Veterans Day at the City of Auburndale," said Cody McGhee, parks and recreation director. "It is a chance for the city to honor those who have served and who are serving."
Upon graduating Auburndale High School in 2013, Ashbrook was accepted into three military academies: U.S. Military Academy at West Point, U.S. Air Force Academy in Colorado and U.s Naval Academy in Maryland. Ashbrook attends the U.S. Naval Academy where she majors in honors oceanography, manages the men's varsity tennis team, is a member of the SCUBA Club, Baptist Collegiate Ministries and is a photographer for the Academy's satirical magazine.
Attendees will also hear from Kat Gates-Skipper, the first woman marine in combat operations. Skipper serves as a veteran's advocate and has received numerous awards for years of service.
The program will include musical selections from the Stambaugh Middle School Chorus.
The Auburndale Rotary Club is serving a free breakfast to local veterans prior to the event at the Auburndale Civic Center, 119  W. Park St. The breakfast starts at 8:30 a.m.