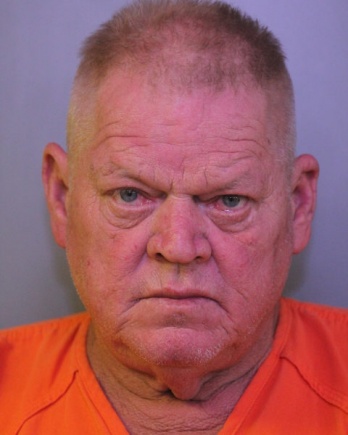 Lake Wales, Florida – On 9/17/2016 the Polk County Sheriff's Office was called to a vehicle crash with possible intoxication. The incident occurred on Munchie Rd. in Babson Park. On arrival deputies made contact with Edward G. Cooper 60, of Lake Buffum Rd. According to reports Cooper allegedly followed a female (victim) down to the Lake Easy boat, got out of his truck and proceeded to expose his genitals while he urinated on the ground in front of the victim. Allegedly he apologized to the female victim, but stated he had to go! The victim went to leave and Cooper allegedly was yelling to come back and stay. Sometime shortly after this is when medical was called because allegedly Cooper and his truck ended up off the road into the woods. When questioned by deputies he advised that he stepped out of his truck and it rolled into the woods. According to the arrest report deputies found his explanation hard to believe since it would appear that the truck would have had to roll up hill, turn right  and then roll down hill into the woods.
During the coarse of the investigation it was noted by emergency medical crews on scene and both deputies that Cooper was slurring his words, had bloodshot eyes and an odor of alcohol could be smelled emanating from his person.  Cooper advised he had been drinking beer. He was asked to do some Standardized Field Sobriety Tests which he reportedly failed and he was taken into custody. He was transported to Polk County Jail. According to reports Cooper provided two breath samples to determine alcohol content. He registered .223/210L. & 222./210L.
This was Coopers 4th arrest for DUI. He has had his license taken away for 3 months (not for DUI, butfor refusing a breathalyzer), 6 months, 5 years & 10 years.