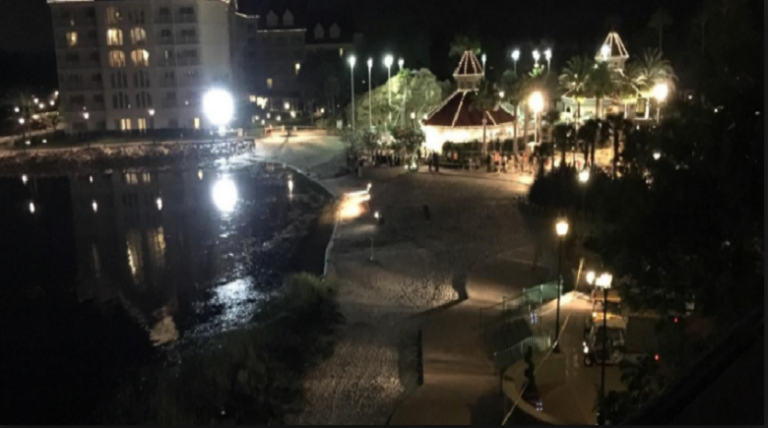 Some 50 wildlife specialists, including a trained alligator trapper, were combing a lake Wednesday at a Disney World resort hotel looking for a 2-year-old boy snatched while wading on a beach by a 7- to 8-foot alligator.
Orange County Sheriff Jerry Demings says according to witnesses, a two-year-old boy on vacation with his family from Nebraska was playing in about a foot of water on the beach at the Grand Floridian.
That's when an alligator came and snatched the boy from the beach. The boy's father was nearby and jumped into the water to try and save his son but was unsuccessful.
The 2-year-old boy who was grabbed Tuesday night by an alligator is believed dead, Sheriff Demings said Wednesday, noting it has been 15 hours since the attack. Rescue officials are "working on recovering the body" of the boy.
A frantic search continued overnight and into Wednesday morning, but there was no sign of the child, authorities said.
By mid-morning Wednesday, Disney announced it had closed all beaches in its resort area "out of an abundance of caution" following the attack, a Disney representative said.
Disney is cooperating with the investigation and a spokesperson says everyone at the Walt Disney World Resort is devastated by Tuesday's events.
Updates will be available as soon as more details are released