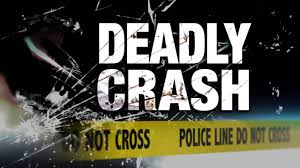 Frostproof, Florida – At approximately 5:25 a.m. on Monday, June 6, 2016, 55-year-old Hashem Mohamad Ibrahim of Frostproof was crossing US 27 from the west to the east side, near the intersection with Charles Street in Frostproof, while a semi-tractor trailer hauling sod was northbound on US 27 in the outside (right) lane. Ibrahim walked into the path of the semi. The semi driver, 34-year-old Christopher R. Augustine of Lake Placid, braked and steered to the left in an attempt to avoid striking Ibrahim. The semi also slid after braking. The semi struck Ibrahim and carried him approximately 75 yards to the south. He landed in the outside southbound lane.
A 2015 red Dodge pickup truck, being driven by 46-year-old Brian Cox of Avon Park, which was heading southbound on US 27, then struck Ibrahim. Cox did not see Ibrahim laying in the roadway. Cox stopped his truck and attempted to render aid.
Ibrahim suffered significant trauma and was pronounced deceased on-scene by Polk County Fire Rescue.
At the time of the crash it was dark with limited lighting from nearby businesses. Ibrahim lived at the Sun Ray Motel located on the west side of US 27, and worked at the Sun Ray Market and Deli located on the east side of US 27. It appears he was crossing the roadway to go to work.
The occupants in both vehicles were seat belted, and neither suffered injuries. The semi tractor-trailer is owned by Treadwell Trucking and is leased to Travis Resmondo Inc. Neither excessive speed, impairment, or distracted driving appear to be a factors in this crash. The investigation is ongoing.