Lane Closures on Rifle Range Road for Bridge Repairs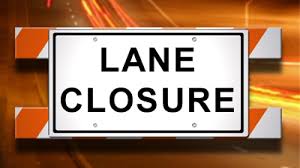 Bartow, Fla. (April 1, 2016) —
Starting Monday morning, Polk County will complete repairs to the topside deck of the Rifle Range Road Bridge (#160094) that crosses Peace Creek about .6 miles north of State Road 60 in Wahneta.  This three day long project will require about three hours of lane closures daily for each travel lane of the two-lane span. Closures are needed for worker protection and public safety.
Backups are expected. Through-traffic and residents living along the adjoining Rifle Range Road frontage can expect driving delays due to stopped traffic. Access to Robin Drive at the Peace River Oaks subdivision and driveways close to the bridge may be briefly limited. Motorists are urged to use caution and add extra time to their trips through area.
Contact Bill Skelton with the Polk County Roads & Drainage Division at 863-535-2200 for further details.