** Update: On September 29, 2023, at 2:45am all lanes of travel were re-opened. This an active and ongoing investigation.
——- Original Post ———-
Multiple Vehicle Traffic Crash Shuts Down
HWY 27 at Chalet Suzanne Rd in Lake Wales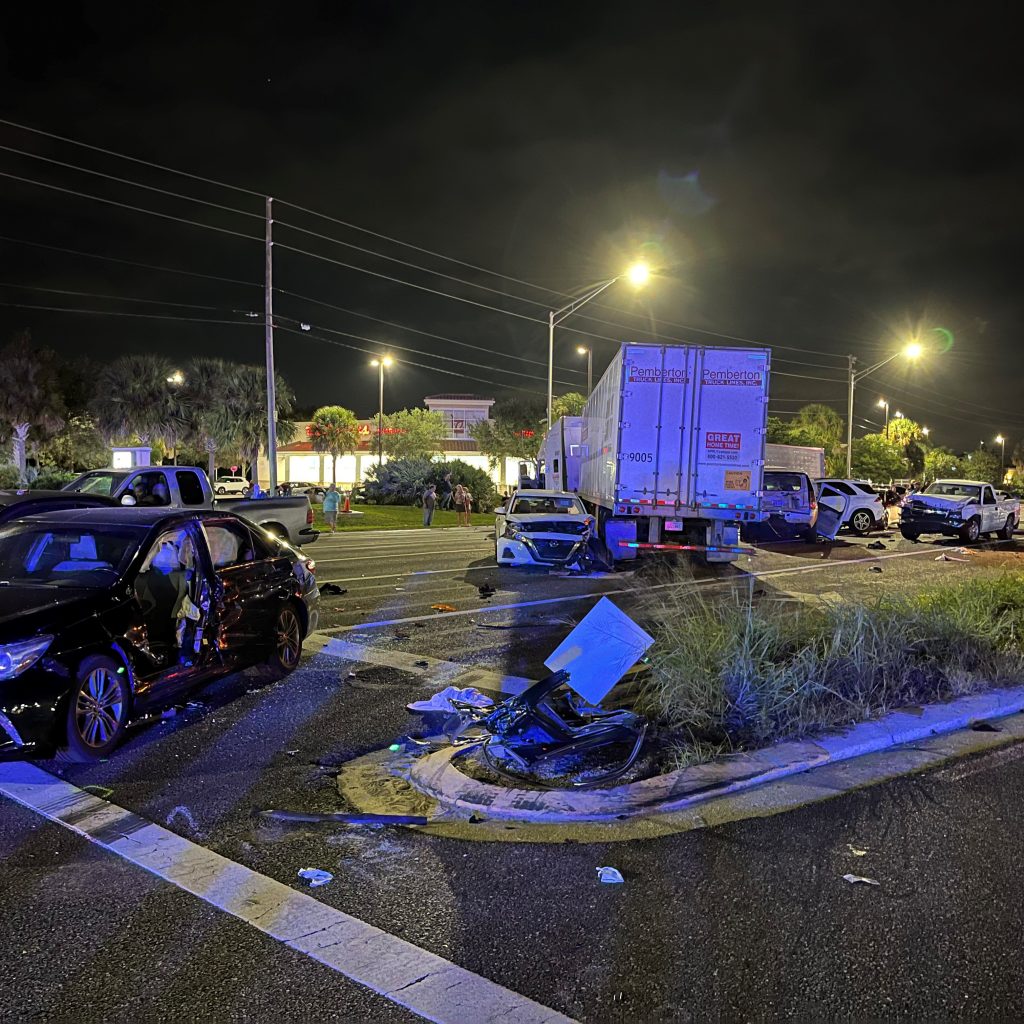 On September 28, 2023, at 6:34pm Lake Wales Police Officers were dispatched to a multiple vehicle traffic crash at HWY 27 and Chalet Suzanne Rd. There are 16 passenger vehicles and 1 tractor trailer involved in the crash. As a result of the crash, several people were injured and have been transported to area hospitals. Three of the injured were transported by helicopter. Numerous other agencies are providing assistance.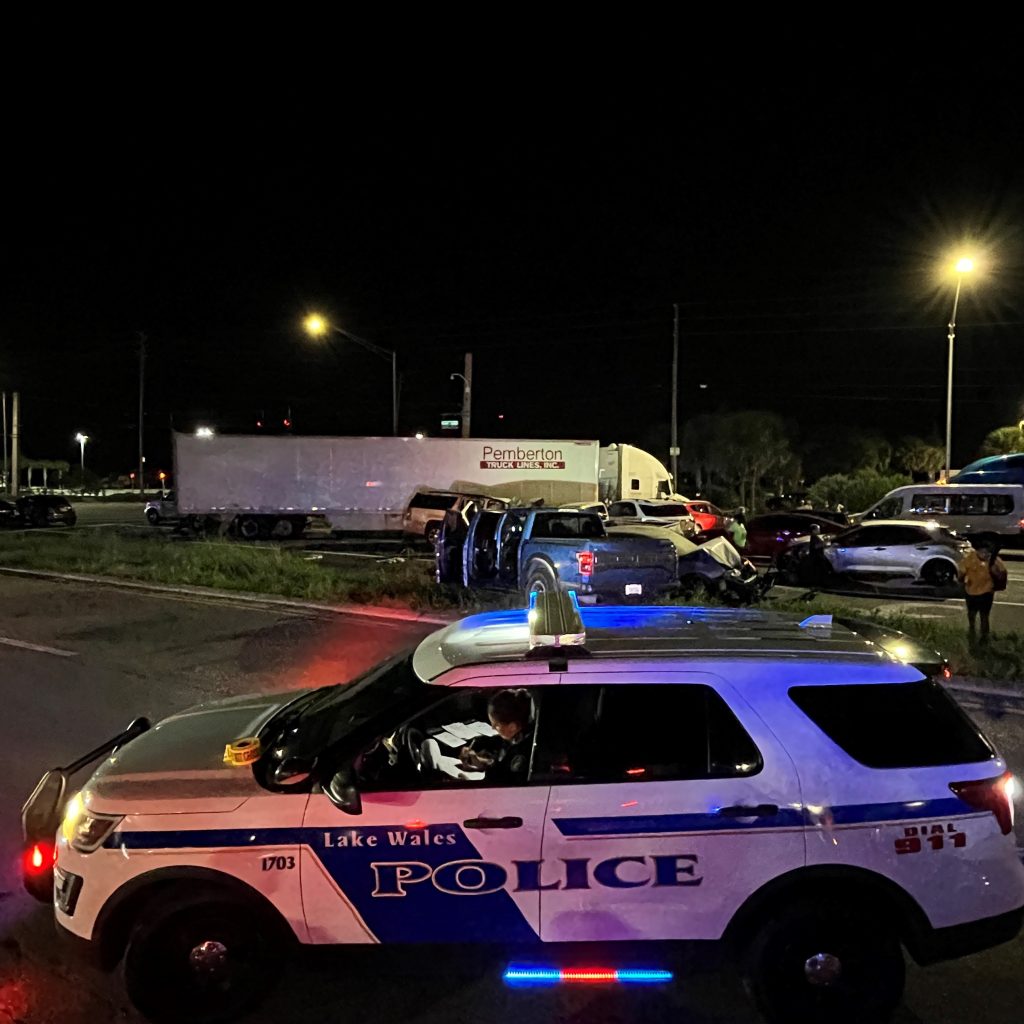 A northbound Chrysler 200 violated the right of way of a northbound tractor trailer by making a left turn in front of it causing a collision between the two vehicles. The collision caused the tractor trailer driver to lose control, cross the median, and collide into southbound traffic that was stopped at a red traffic signal. There were a variety of injuries among those who were involved, one of which may be life threatening.
This intersection is closed and will remain closed until a safe and thorough investigation can be completed. If possible motorists should avoid this area. Any motorists who travel in this area should expect to be detoured or rerouted.
Further details about this investigation will be released as they become available.