Brandy Lynn Mundy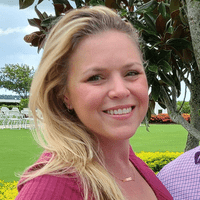 BRANDY'S OBITUARY
Brandy Lynn Brantley, 39, of Lake Wales passed away Thursday, July 6, 2023.
Brandy is survived by her loving husband Nick Mundy of 13 years, and her devoted children, Alyssa Balliett (19), and Logan Mundy (12); father Danny Brantley and stepmother Jennifer Brantley; mother Debbie Stembridge Hall and stepfather Robert Hall; brother Hunter Brantley; sister Daisy Marx; grandmother Martha Sue Brantley, and countless family and friends.
Brandy was a lifetime resident of Lake Wales and loved her family more than anything. Brandy worked for State Farm Insurance for 17 years and was passionate about traveling and living life to the fullest. Brandy and her family were also very involved in the Lake Wales Little League.
Brandy will be remembered for her huge loving heart, her "get things done" spirit, her love of travel, family and friends, and most importantly her love and devotion to her husband and children. She made a lasting impact on everyone she met and will be greatly missed by all.
A celebration of life will be held at First United Methodist Church in Lake Wales on Friday, July 14th at 11:00 am, with a reception to follow.
In lieu of flowers, donations can be made to the Lake Wales Care Center (https://lakewalescarecenter.com/donate/).