Creepy Crawlies, Alive and Dead, Crawl to Repticon FIRExpo 2022
By James Coulter
A cluster of toadstools grows atop a moss-covered turtle shell. The turtle doesn't mind. It's dead. A wild animal clenches another turtle in its saber-toothed jaw. This turtle also doesn't mind. It's also dead.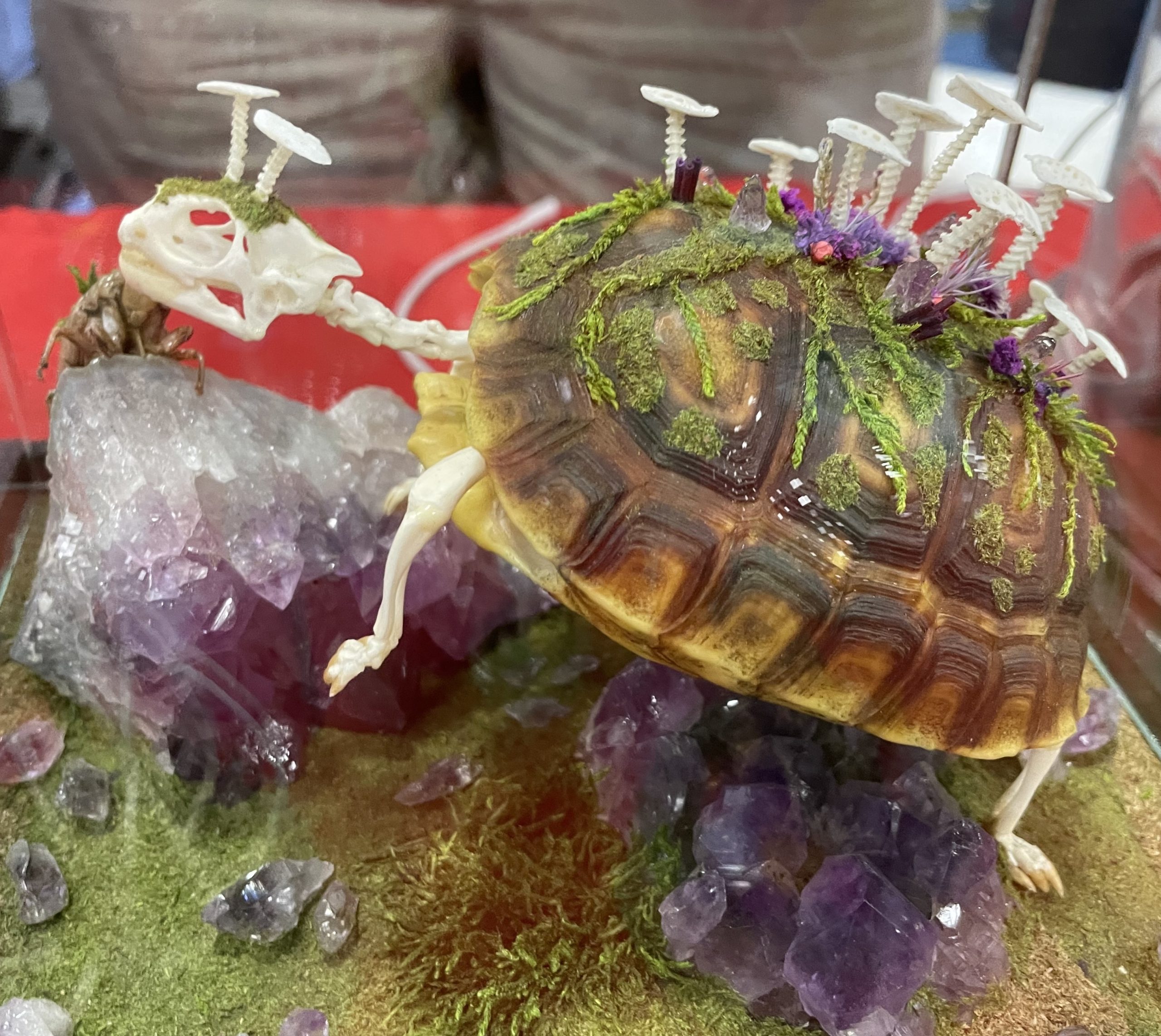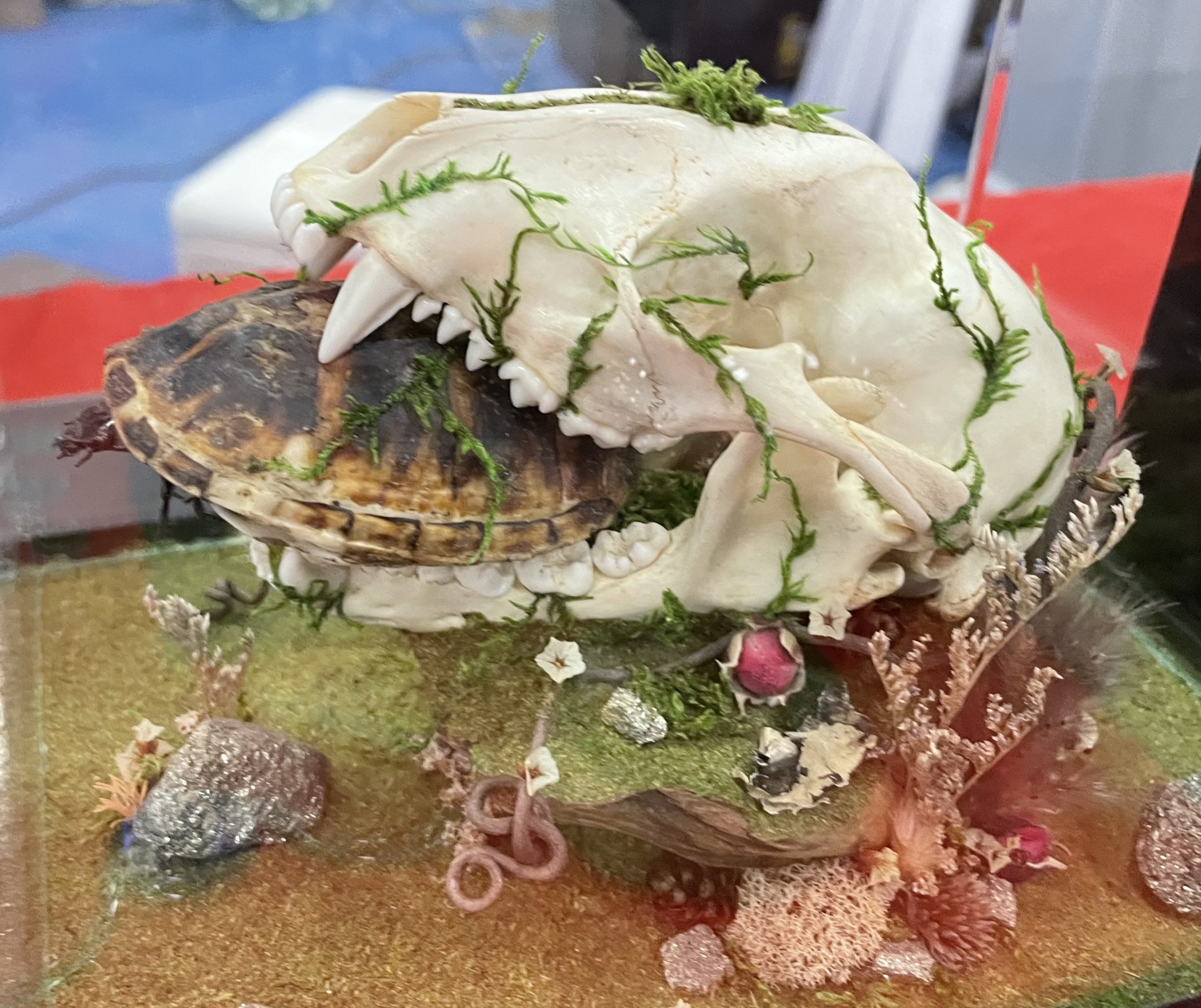 These morbidly-inciting sculptures were crafted by the artist solely known as the Articulate Reptile. As a biologist, they learned about skeletal articulation in graduate school. They wanted to use their knowledge for more than medical purposes. They were inspired to create art.
The Articulate Reptile creates their sculptures using the bones, carcasses, and other parts of recently deceased animals, mostly reptiles like lizards and turtles, that passed from natural causes. For the past three years, they have been showcasing their artwork at Repticon FIRExpo in Lakeland.
"This [art] is popular art among this crowd," they said."Whatever passes in my head, be it fantasy or pop culture, [I make it]…There is just the oddness of [the] medium, it lends itself to creative inspiration, especially when you mix it with other things. Bones are interesting to people."
Once more, Repticon FIRExpo allowed reptiles of all shapes and sizes to crawl, slither, and scamper to the RP Funding Center in Lakeland. From the tiniest frog or lizard to the largest turtle or iguana, reptiles and their reptile-lovers were able to congregate and share their mutual love for all things creepy and crawly.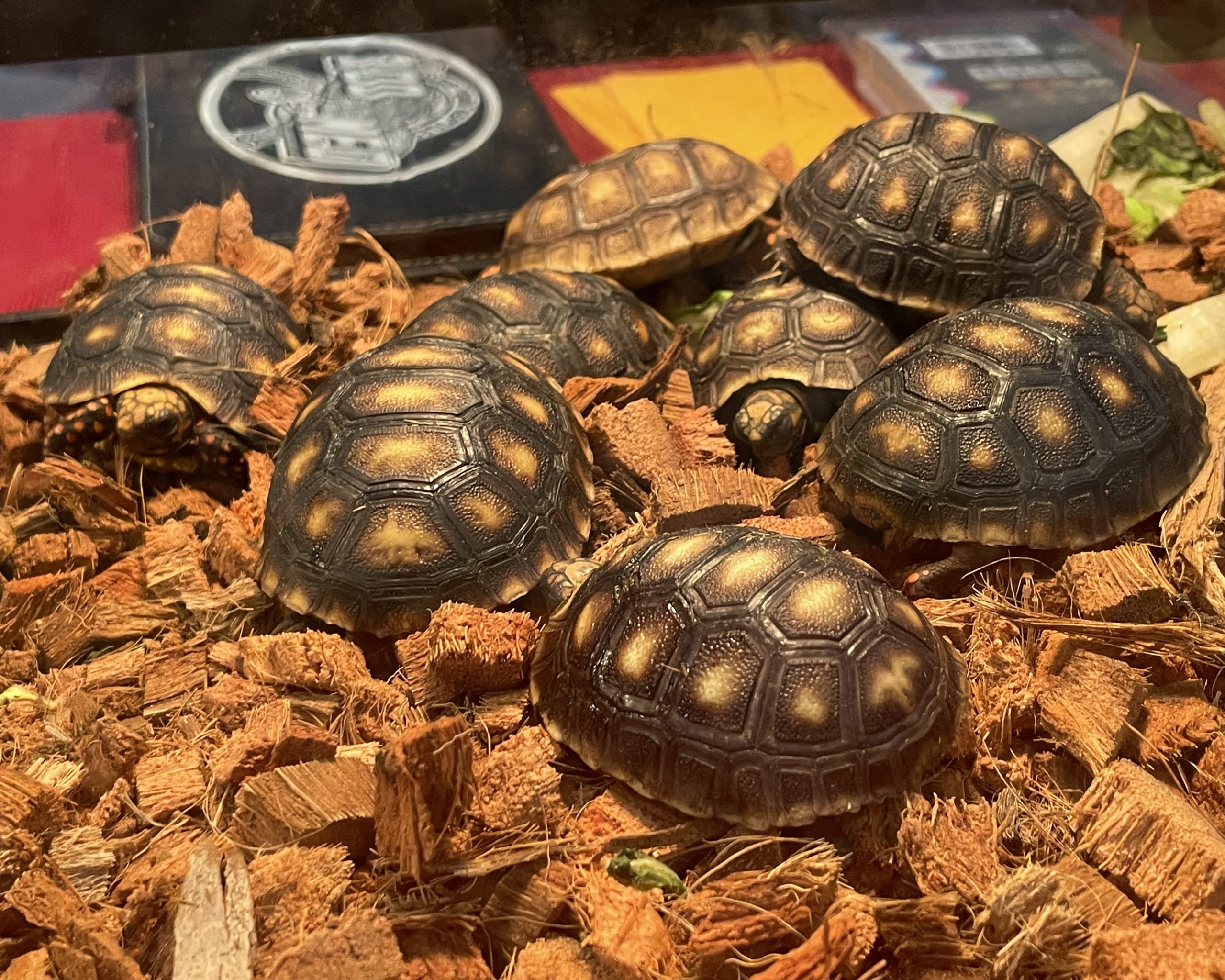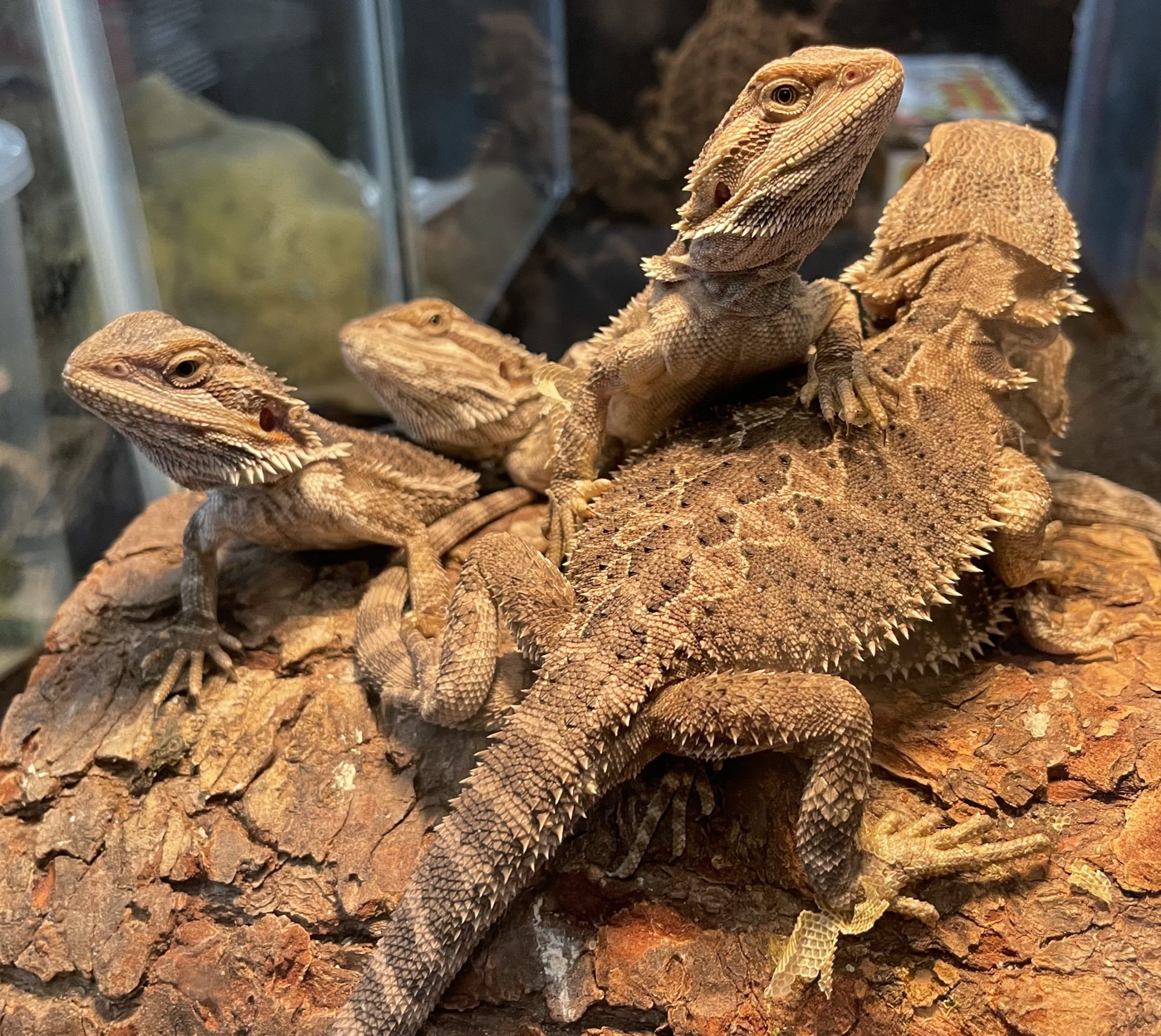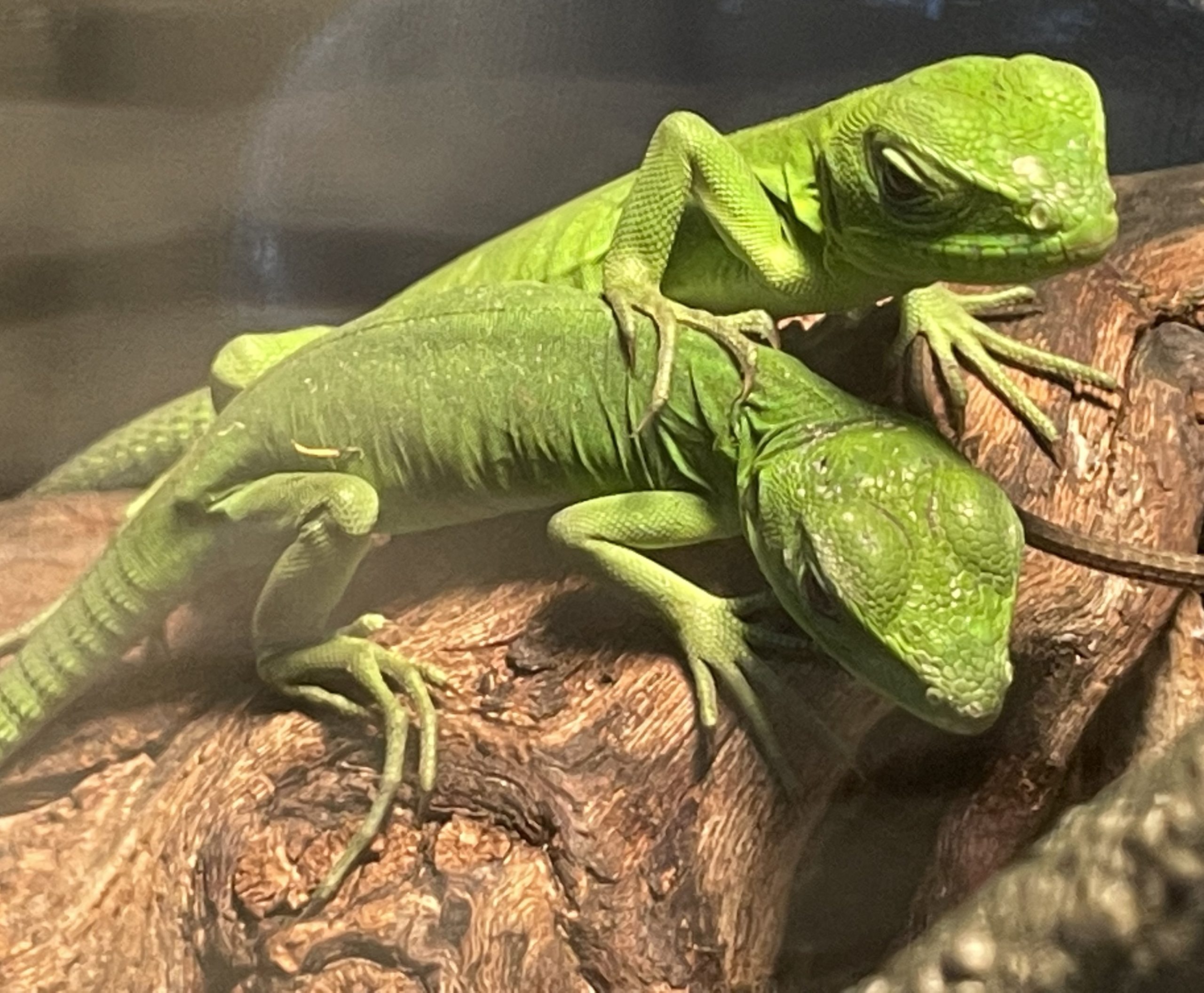 Repticon hosts various reptile conventions and expos throughout the southern United States. They started Repticon FIRExpo in Lakeland to help draw the crowd conveniently located between Orlando and Tampa. This year's event was nearly sold out, explained manager Mike Dean.
"Lakeland has a big pool, a big reptile community here, so it is a good place for a show," he explained. "Our big goal is getting the reptile community to different areas, somewhere people do not travel as far, but our big goal is to educate the public about animals, seeing some new and exciting things that you do not get to see every day."
More than simply allowing reptile lovers to congregate with one another to buy pets and pet supplies, Repticon FIRExpoprovides an opportunity for people to become educated about reptiles and reptile ownership.
"I think we had a great turnout this year," Dean said. "[There was] a lot of great guests and vendors. We were sold out this time…It was a bigger show this year. Our biggest goal is education…seeing all the different dealers and sellers and breeders, working with their topic of animals, is quite fascinating, [especially] learning from these guys."
Since the event's inception, Family Reptiles has served as themain sponsor. This year's event proved especially phenomenal, not only because of the massive comeback following the pandemic, but also because this time of year is hatching season for reptiles. As such, plenty of newly-hatched lizards, frogs, and other reptiles were able to make their appearances at the expo, explained owner Scott Wisenski.
"After coming off of COVID, we are seeing a decent amount of people that are coming in, Wisenski said. "A lot of returning customers are here. Right now, we are in the middle of hatchling season, and so everyone's babies are hatching, and so (what) is exciting this year is all of the new babies."
For more information about Repticon, visit their website at: https://repticon.com/