Local Polk County Resident Opens Camaraderie Rescue Mission Inc. To Support Veterans Dealing With PTSD
By Allison Williams
Photos provided by Greg Bicknell
Greg Bicknell spent much of his adult life serving our country. He joined the United States Air Force at the age of 18 and served for 28 years. Upon retirement, he eventually moved to Polk County, where he currently resides. He spent a few years at Draken International and then decided he wanted to focus all of his attention on helping veterans.

Backstory
After serving for nearly 30 years in the Air Force, Bicknell underwent a brain surgery in 2018 that was not successful, and after this he felt lost.
"I was at the point where suicide seemed like my best choice to take care of my family," Bicknell said. "When I reached out to a mental health professional via email at the local military clinic, I was met with a response that stated, 'make an appointment with the front desk' along with a copy of the Air Force instruction that explained why I used the 'wrong' method of communication. No follow-up, no phone call, just the email. As unbelievable as that response was, it angered me so much that I came out of the fog and refocused the negative thoughts and vowed to never let something like that happen to anyone else under my supervision or within my reach."
Shortly after his move to Florida, Bicknell started seeing the death notices of several military members.
"I saw seven military maintenance badges with black stripes across them on my Facebook feed, indicating a Facebook friend had passed away," Bicknell said. "What I later found out was that six of them were from suicide…and that was when Camaraderie Rescue Mission Inc. was officially born. Over the next week, the paperwork was completed and officially became a Florida nonprofit on January 18, 2021."
Bicknell explains what the his nonprofit is all about:
"Camaraderie Rescue Mission Inc. is a veteran-founded and veteran-led nonprofit organization that focuses on providing social and humanitarian outreach. Specifically, our mission is to directly engage with local and national agencies to connect, support and sustain veterans and first responders through our offerings as well as through other likeminded organizations within our network of friends. Utilizing this vast network, it is our intent to end isolationism and suicide one life at a time."
This organization is near and dear to Bicknell himself, as he struggled with suicidal thoughts and did not feel he had a supportive outlet to express his feelings. He used this to make sure others don't feel the same way he did when he went through that experience.
His goal is to support veterans who are experiencing Post Traumatic Stress Disorder (PTSD) and/or suicidal thoughts.
"Through Camaraderie Connection events, retreats, virtual and online mentoring, and follow-up interactions, we will provide connect with community services, outreach organizations, and likeminded veteran nonprofits to offer assistance to our brothers and sisters as they face challenges daily," Bicknell explained. "By connecting with teammates at events held in outdoor settings and providing information in a classroom setting, we will restore old friendships as well as build new ones along the way."
Camaraderie Rescue Mission Inc. has an ongoing fundraiser with Freedom Boat Club in Winter Haven. They are selling $100 raffle tickets for a chance to win a 6 month membership with the boat club (valued at $7,500).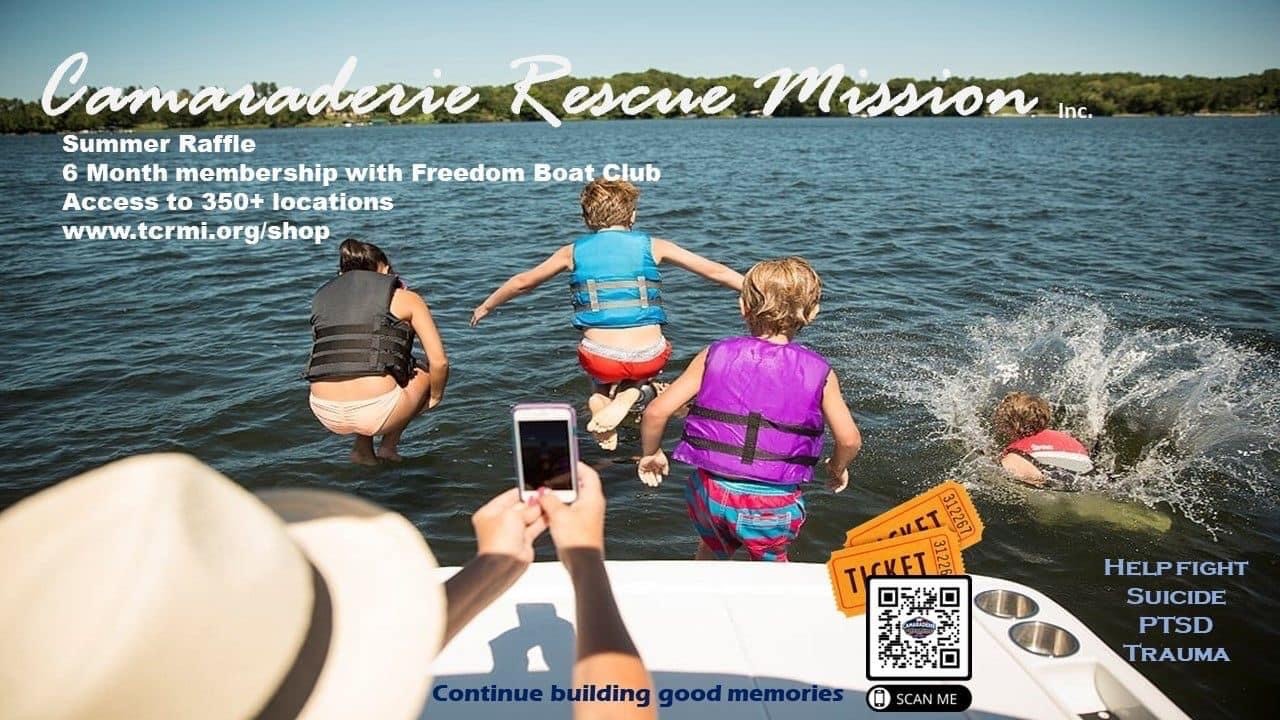 "Additionally, our goal at a minimum is to raise enough money for a membership ($4,500) and then to utilize the membership to take veterans out boating, fishing and whatever other fun things we can come up with," Bicknell said. "We intend on utilizing this membership at the local Winter Haven location as well as at some of the other 350+ locations across the country where it has a reciprocal agreement."
He added, "In January and May of this year, we had a retreat at Nancy Slater Natural Horsemanship Cowboy Camp in Lake Wales. The event in May included 13 veterans to include a visitor from InStride Therapy at Easterseals SW Florida. Since then, I have attended their four week (every Friday) horsemanship event and am now a certified volunteer at their Sarasota location."
This weekend, the nonprofit is hosting a fundraising, dinner and silent auction in Key West to help provide boat trips for the future for veterans with PTSD.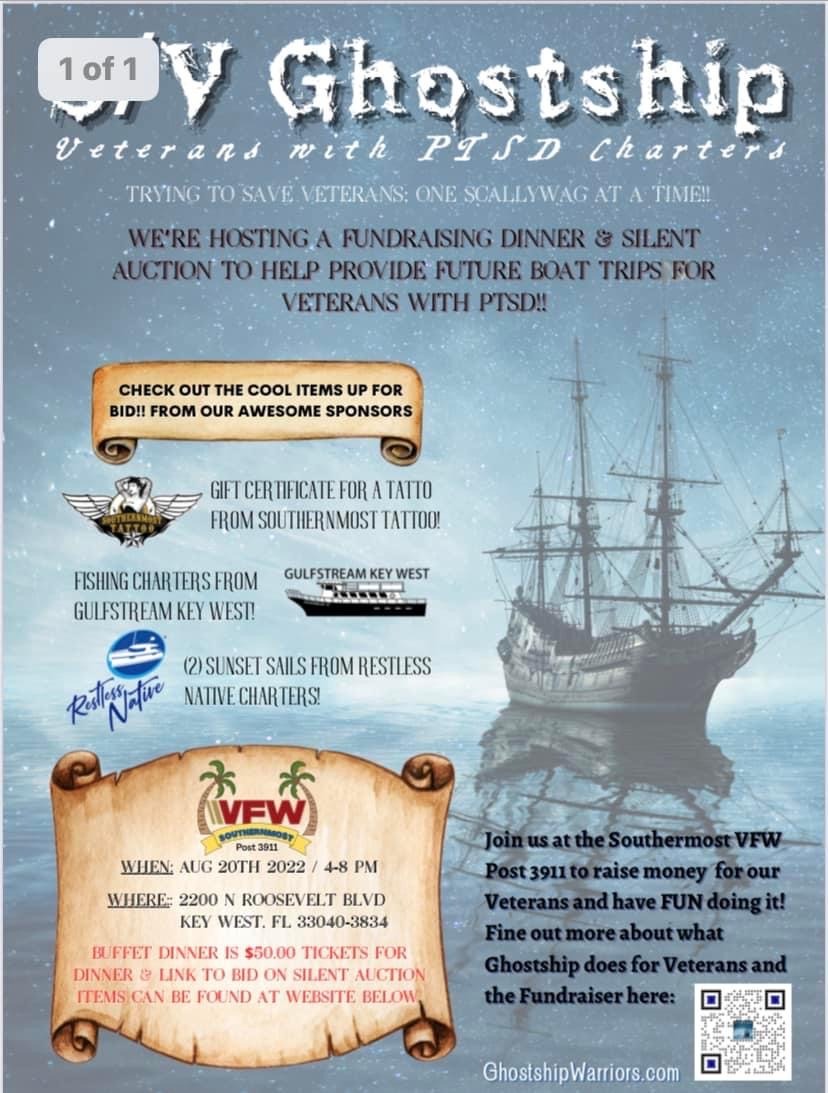 Bicknell is in the process of planning two additional weekend events for this year. For more information on then nonprofit, visit https://www.tcrmi.org