3rd Annual Fire on the Lake Chili Cook-Off
by James Coulter
Mike Powers and his crew have been attending the Fire on the Lake Chili Cook-Off ever since it started three years ago. This year, not only did he have the honor of winning first place in people's choice, but also awards for best salsa and best traditional red.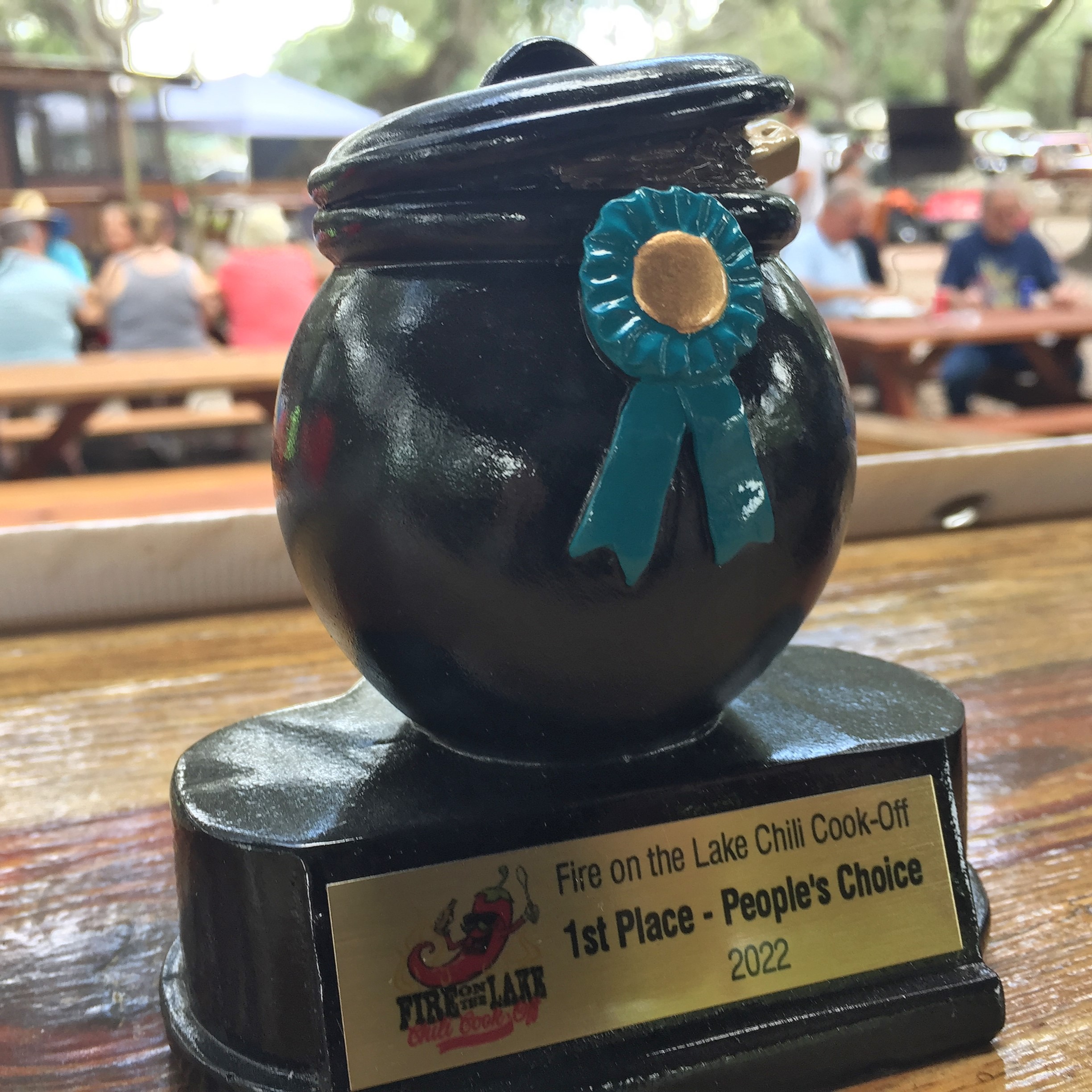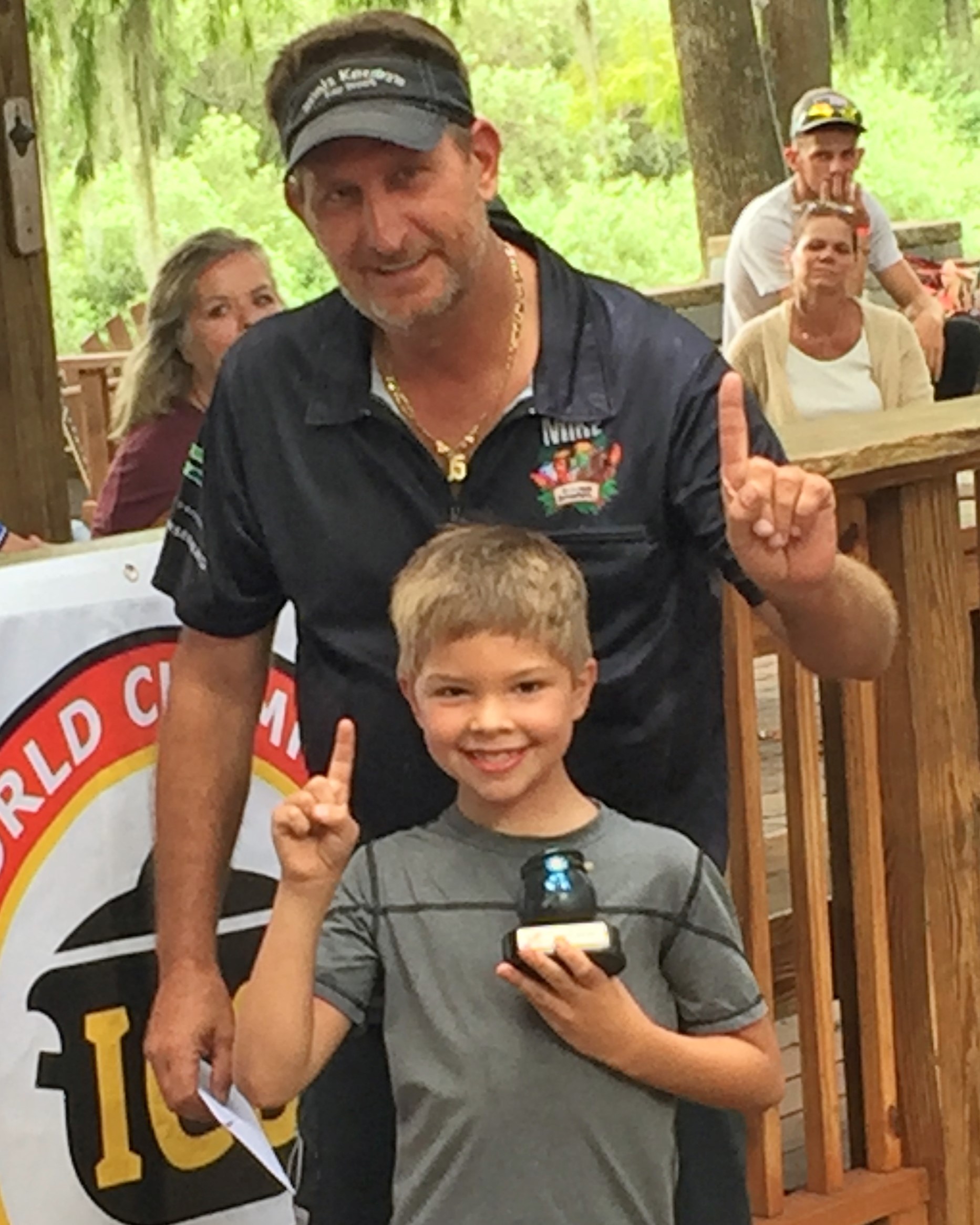 Powers appreciated winning three awards in three of the four chili cook-off categories. Even then, he remains humble, owing his success to his family. He especially remains grateful to his wife and son, both of whom participated with him this year.
In the end, the secret to his success is not any secret recipe. It's not a secret ingredient or secret process. Powers has no secret. His success is with his friends and family, he said.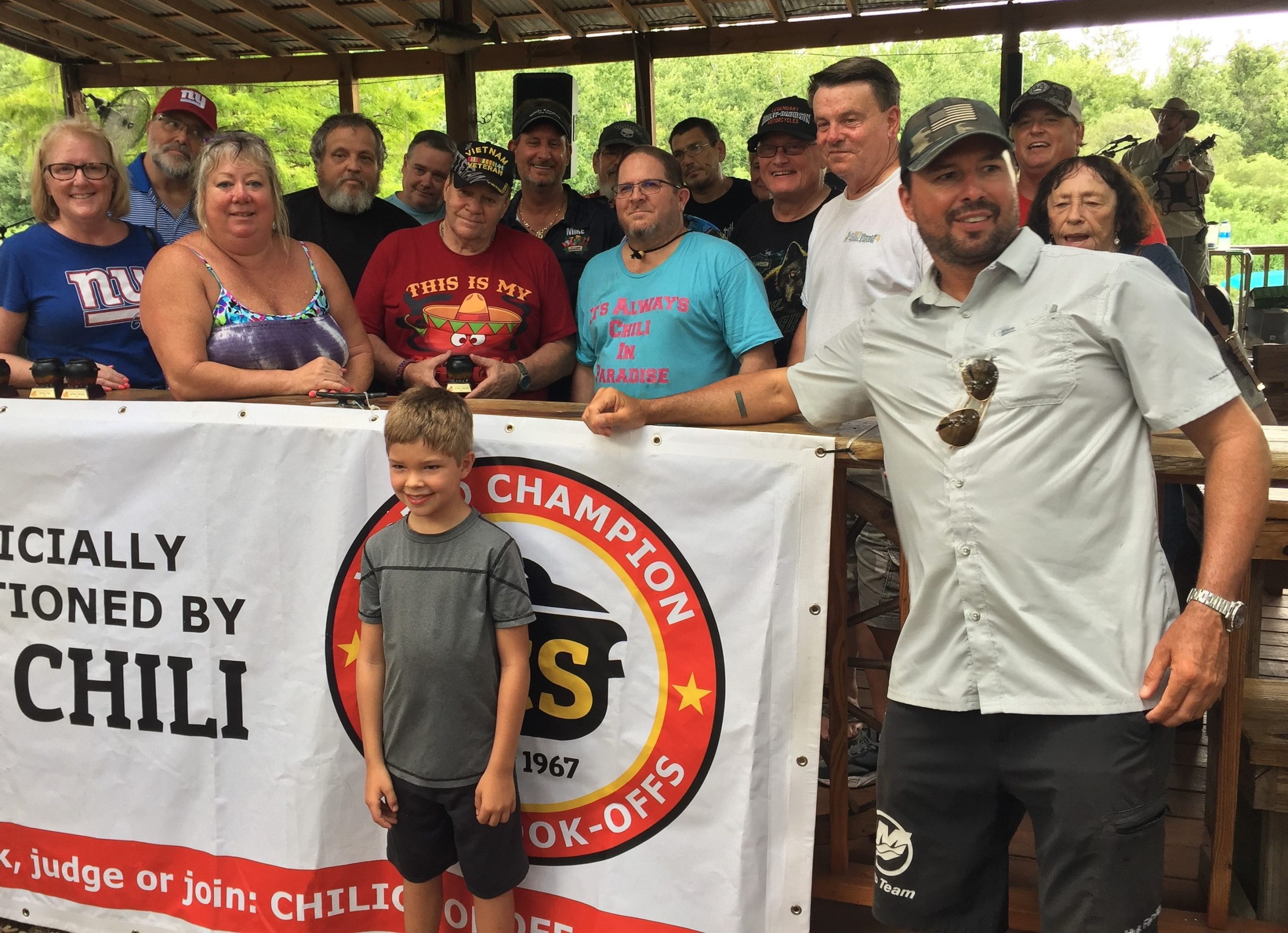 "We come back time and again for the competition, the area, and the venue," he said. "My family right here…the family and friends, that is what it is all about. We will hopefully do it again. We keep trying and trying…[and it is a] great place and great location, we look forward to the next one."
Powers and his team were one of the many contestants who participated in the 3rd Annual Fire on the Lake Chili Cook-Off. The International Chili Society (ICS)-sanctioned event was hosted by Camp Mack, a Guy Harvey Lodge, Marina & RV Resort, in Lake Wales last Saturday.
More than 14 teams from across the county and state convened at the Lake Wales resort to compete in four different categories: salsa, traditional red, Verde, and people's choice. As such, the overall competition received 16 entries, explained Kevin DeNall, Guy Harvey ResortsEVP.
DeNall owes their success these past three years to their return participants and attendees. Their loyal support since the very beginning has allowed the competition to remain relevant to the local area, and thus help to draw in larger crowds, he said.
"We have had a lot of return visitors and new cooks," he said.
"So [we appreciate] getting on the map with the contest for being an international chili competition, and we have [plenty of] return visitors coming. We are thankful for Visit Central Florida for helping us out a bit, [for] telling Polk County about what is going on here, and, of course, staff helping us out. So, it is a fun day on the riverfront."
Aside from the chili contest, which allowed participants to cook chili and attendees to sample it, the event also provide live music performed by local bands and singers, cornhole, raffles, ax-throwing, and concessions.
Proceeds from this year's event will go towards The Mission of Winter Haven. DeNall mentioned how much the organization assists the homeless and food insecure, so giving back to such an organization through a food competition felt apropos.
"The Mission of WH helps feed the hungry," he said. "We are eating chili, we are enjoying food, we need to remember the hungry out there who need food and need at this time and donate to them."
Camp Mack, a Guy Harvey Lodge, Marina & RV Resort, will be hosting other events soon. Their next event will be the Tickle Pink Playoff, part of their Bonfire Bass Series. Their next event after that will be their annual Rocks and Brew BBQ on Oct. 22.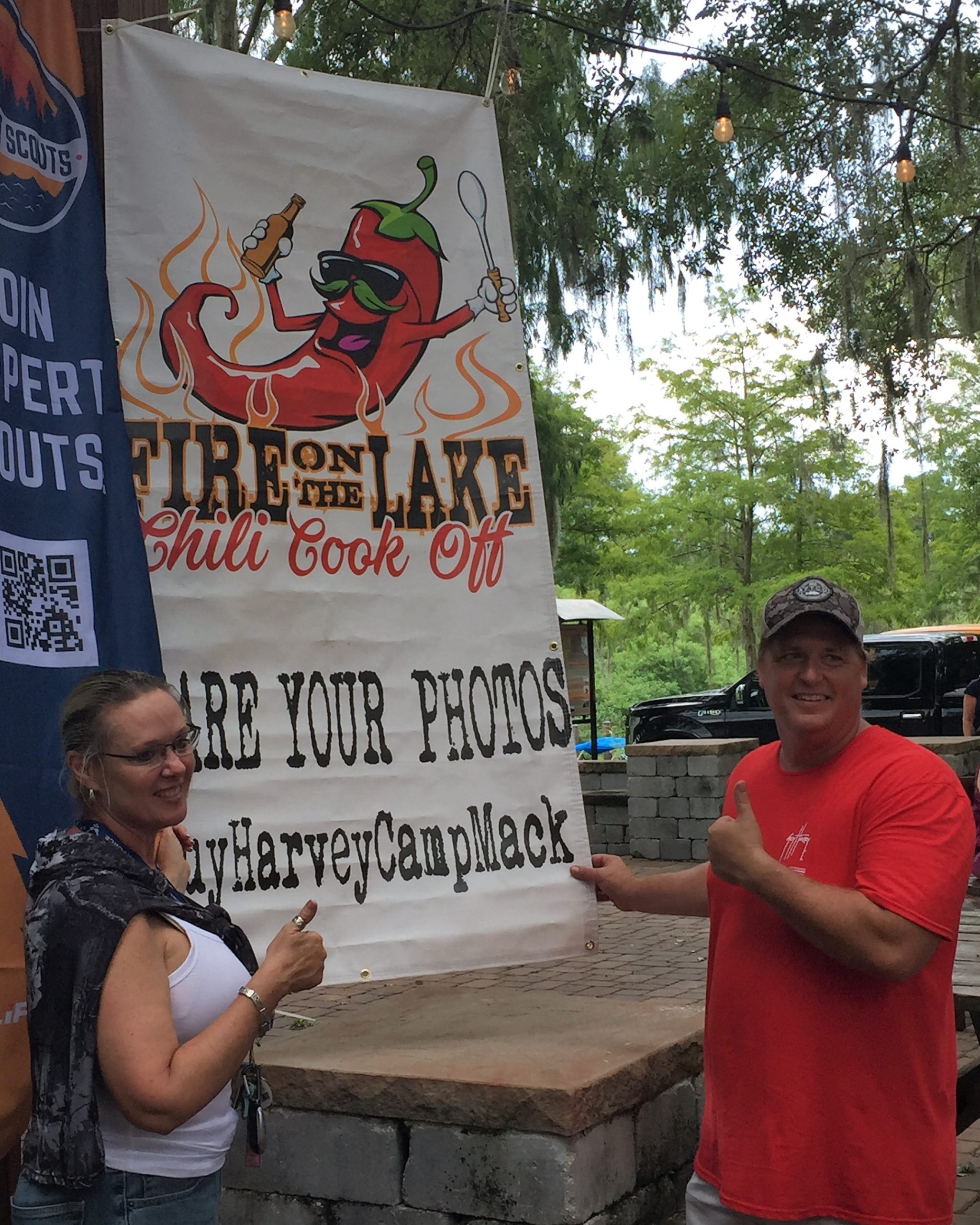 Camp Mack, a Guy Harvey Lodge, Marina & RV Resort, is located at 14900 Camp Mack Rd, Lake Wales, FL 33898. For more information, visit their website at: https://guyharveycampmack.com/