More Than 900 Families Served at Annual Backpack & School Supply Giveaway
by James Coulter
In only four hours, more than 900 families and 2,100 were provided with free backpacks and school supplies during the annual Backpack & School Supply Giveaway in Lake Wales, hosted by the Polk State College Start Right Campaign on Saturday.
Several hundred attendees lined up outside the Polk State JD Alexander Center on Central Avenue in Lake Wales to receive their free backpacks filled with school supplies. More than 765 backpacks were given away during this year's event, explained event organizer Andy Oguntola.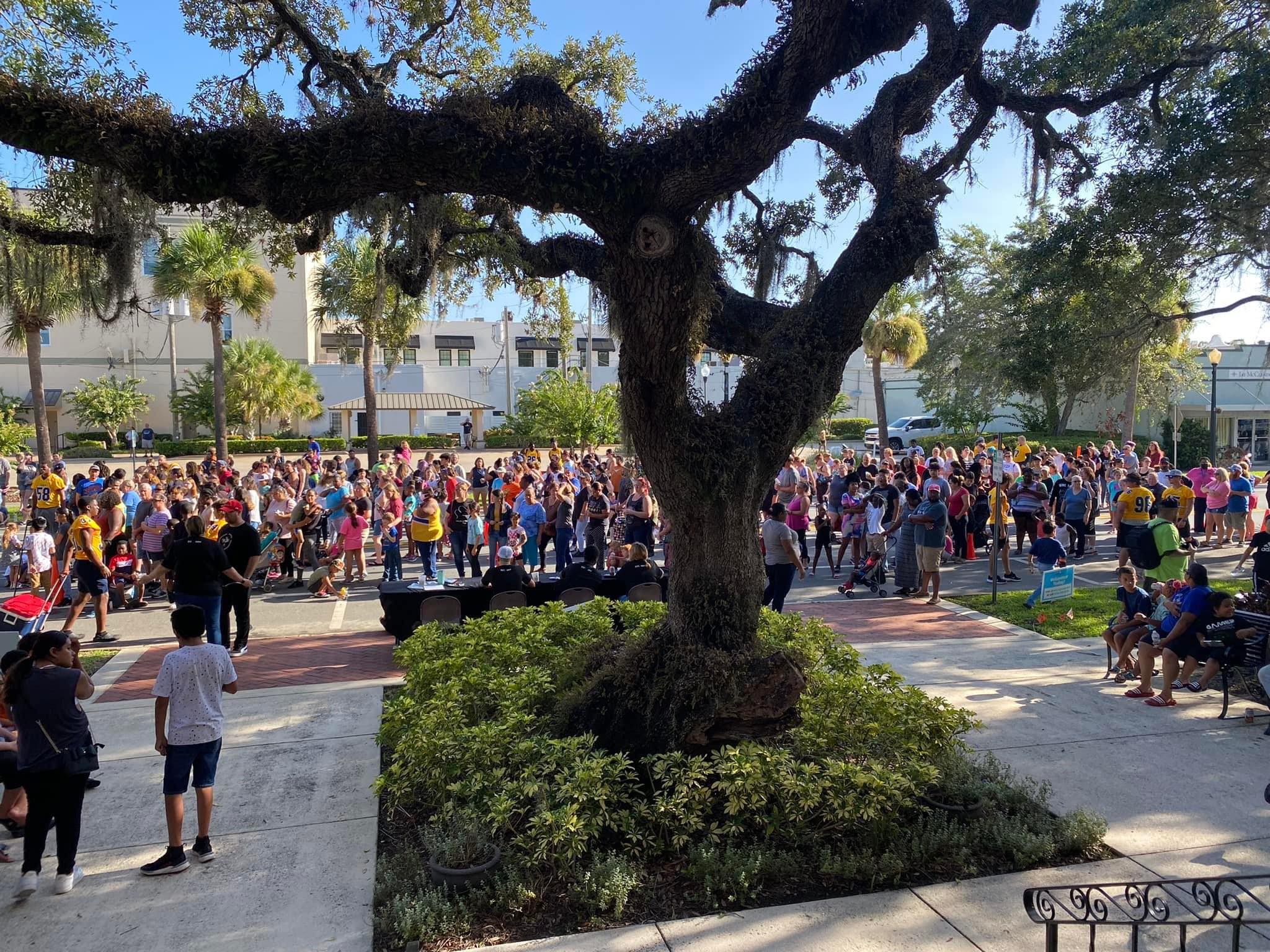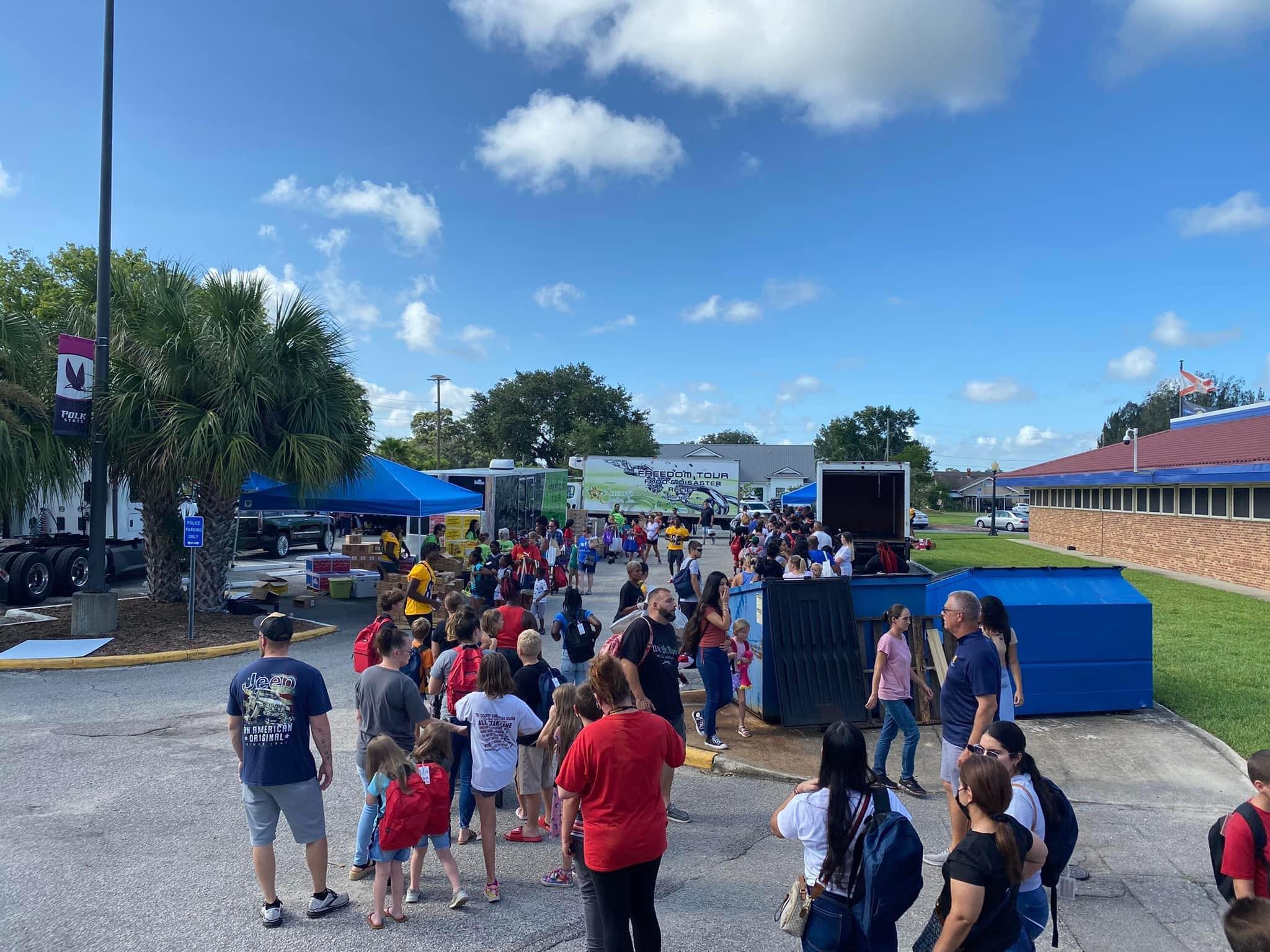 Aside from receiving free supplies for the new school year, attendees could also receive free groceries from a food pantry provided by Freedom Tour Church, and receive free haircuts provided by Gifted Cutz and Ruben's 5 Star Academy. They could also enjoy food trucks, local vendors, bounce houses, and other fun and games.
"The turnout was just unbelievable and truly we are all blown away by the magnitude of this event," Oguntola said. "This was truly a blessing! There were no expectations our goal was if we served 100 families or 1000 families people were served."
The first Backpack & School Supply Giveaway was hosted in 2017. Oguntola was inspired to create the event after dropping off his daughter at school and seeing that many of her other classmates did not have school supplies. He saw a need in the community and decided to help fill it.
"It took me back to when I was a young kid and my family did not have the monetary means to support our family," he said. "We made a commitment to create this event to make sure any family who wants their child to Start Right their first week of school has the ability to do so. We are not just a community but we are a family! Students should have the ability to have a nice haircut, groceries at home, a nice hot meal, and supplies at their disposal which is our main purpose."
Nearly 13 sponsors assisted with this year's event. Host sponsors included Duke Energy, The Freedom Tour, Dyer Kia in Lake Wales, and Tonya Stewart Law. Also, Warner University and its football team assisted families by taking their free supplies to their vehicles and loading them.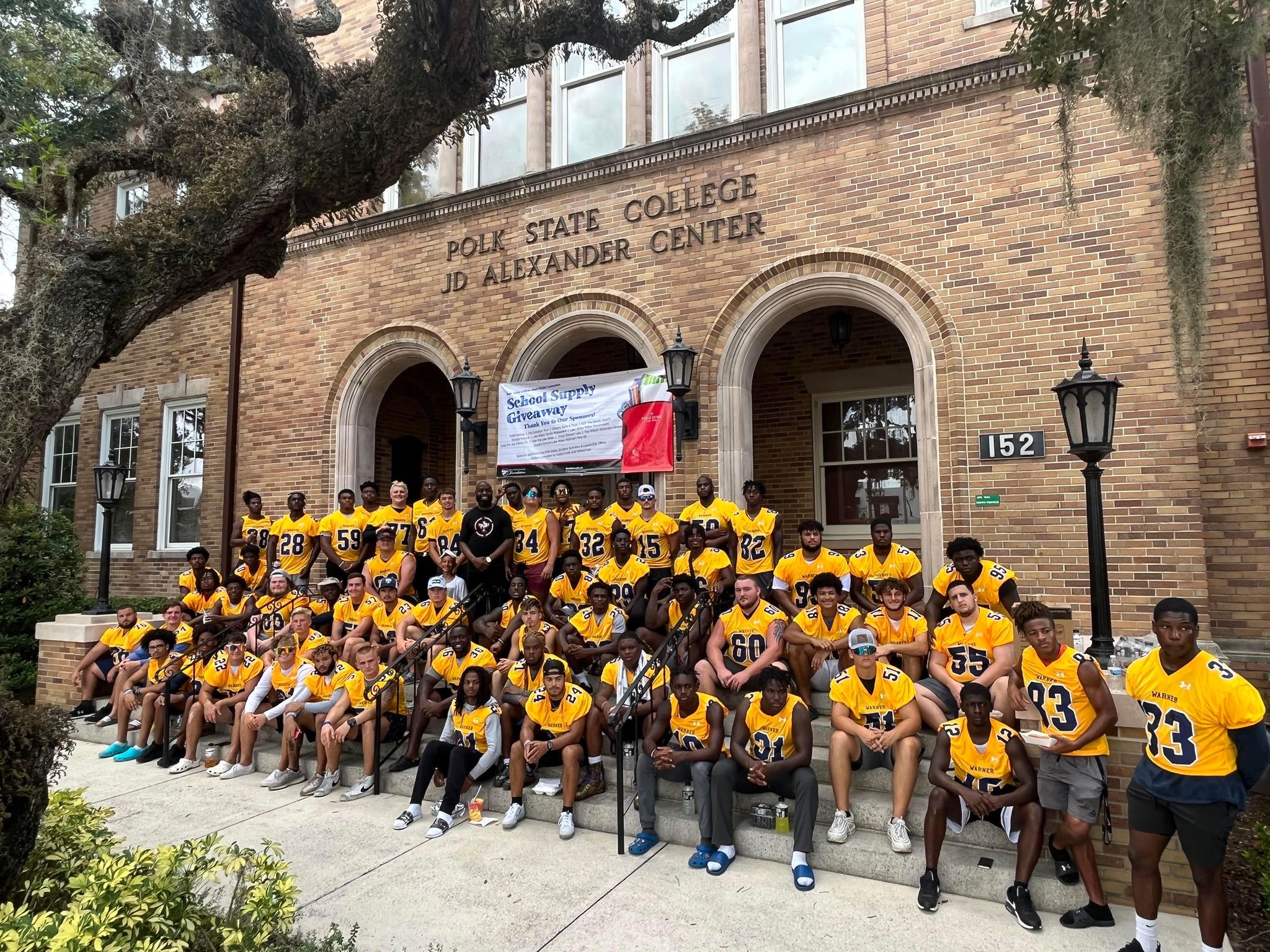 "A big thanks to President Angela Falconetti. Without her leadership and support none of this would be possible," Oguntola said. "Last, I want to thank everyone on my team, Polk State College, and every volunteer who came to assist us with Start Right! [I appreciate] the opportunity for our entire community to become a family for the day and everyone assisted is what I loved! Lake Wales is just so special and unique and moments like this show why. Whenever we decide to come together we can move mountains."