From Drunk Podcast Hosts To Local Voice Actors: Central Florida Comic Con 2022
by James Coulter
The year is 1834. A doctor ventures out west to find a cure for his wife and son who are dying from tuberculosis. He lives among the Native Americans to learn their herbology and medicine to create a cure. He inevitably breeds an infested rat that creates a zombie apocalypse. Now he must use steam power and other modern inventions in order to assist the army in stopping this undead army from taking over America.
"Secret War of 1834" combines zombies with steampunk to create a truly unique adventure ripped from the pages of American history and intertwined with American ingenuity. Author B.B. Lechlere and his daughter wrote the book after extensive historical research, thus penning a "historical" tale with a fair bit of history behind it.
"We had events that actually happened," he said. "For example, in Detroit, in 1834, in one month, 900 people died. So, history reports it as cholera, but we depict it as something more exciting. So, we put that in the book."
B.B. Lechlere first showcased his book at the Central Florida Comic Con last June. Since then, he has been attending similar cons to attract potential readers. This year, he attended wearing steampunk attire and with an animated diorama of one of his book's scenes: an airship flying over a fort where army men defend against a zombie horde.
"Our first event was at Central Florida Comic Con in June," he said. "That was a great success for us, and now we have come back, and that is what brings us back to this con…Great turnout, great people, a lot of vendors and visitors."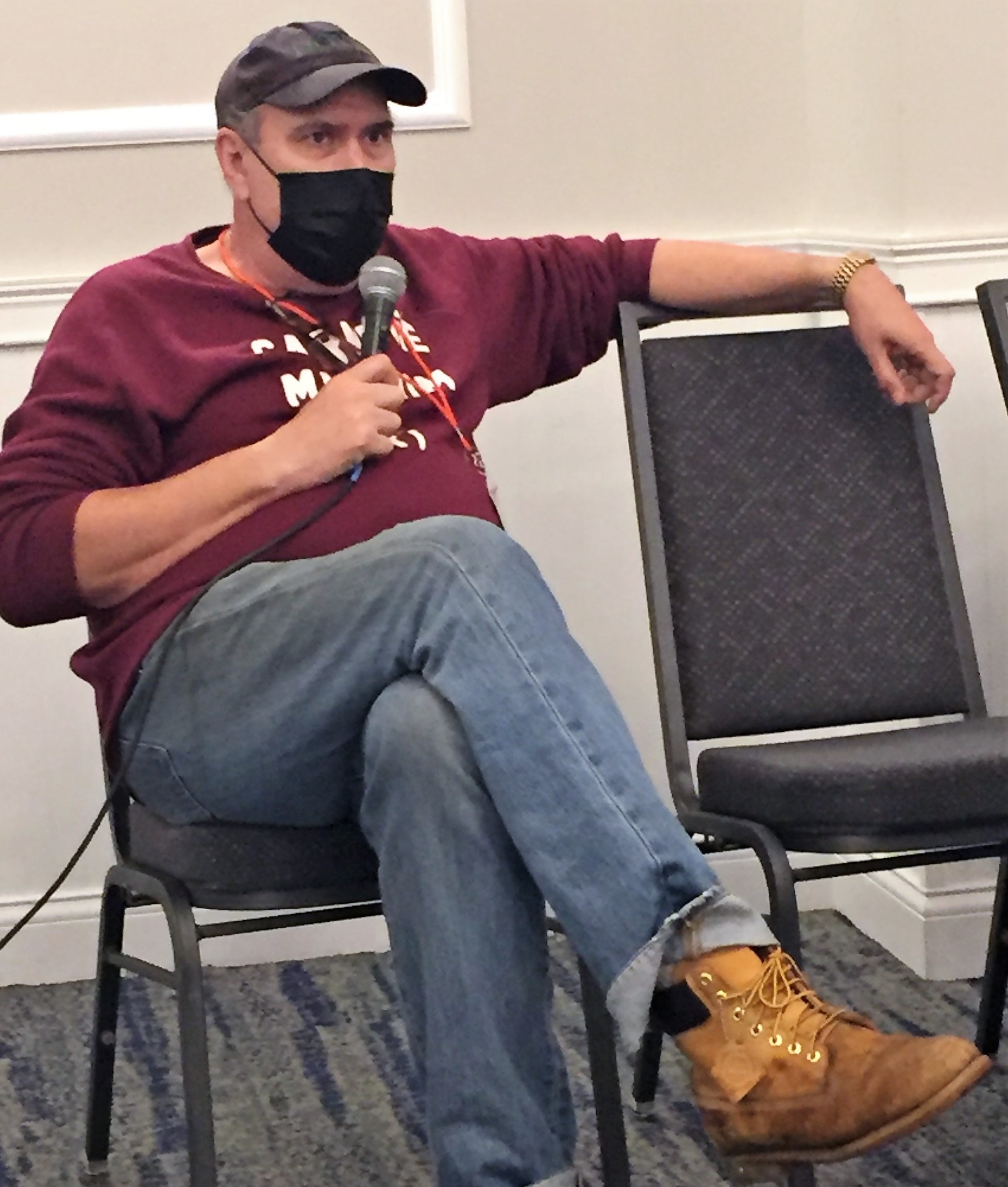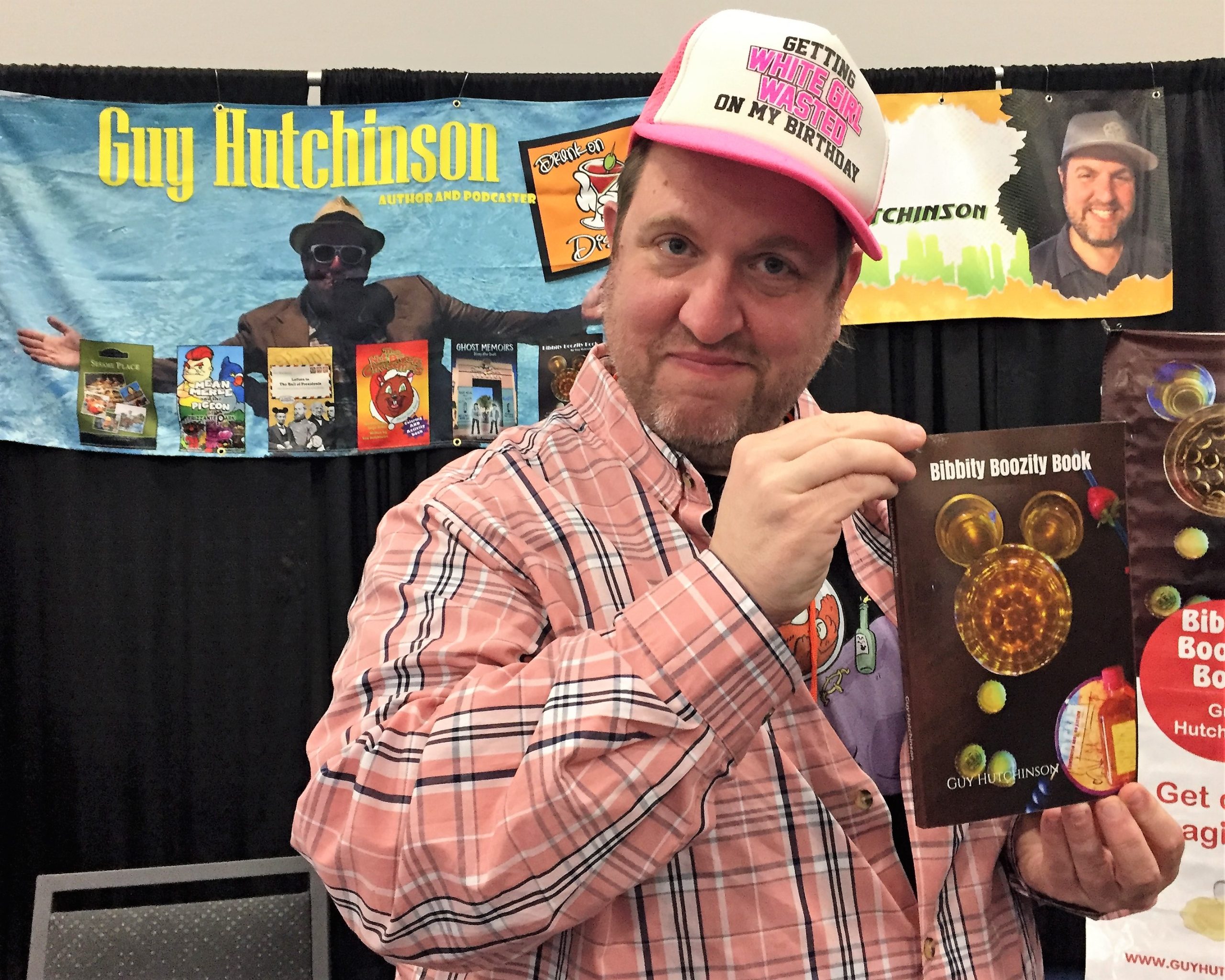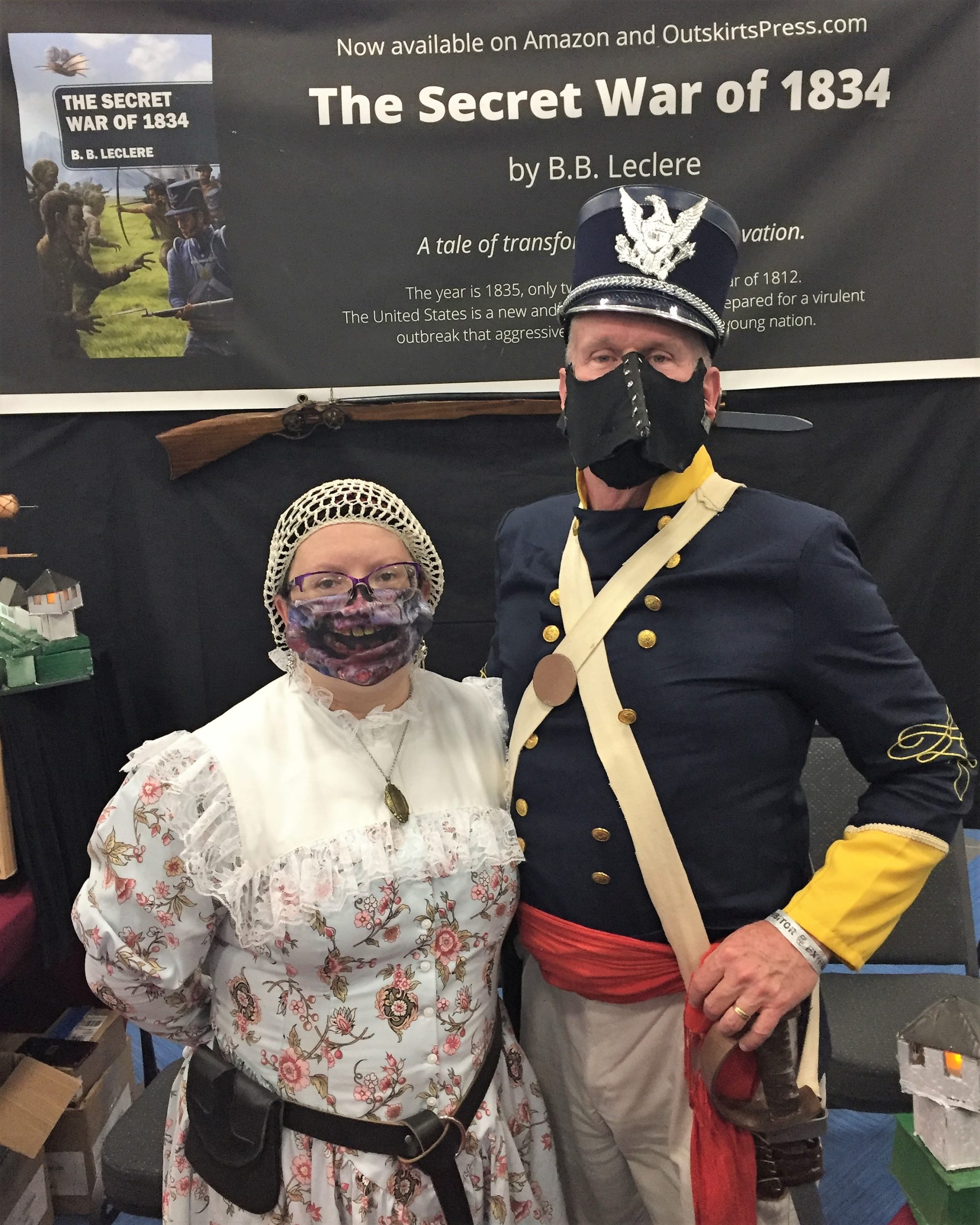 B.B. Lechlere was one of the many participants at Central Florida Comic Con this weekend. Hosted at the RP Funding Center in Lakeland, this two-day event allowed fans of all ages to share their love of comic books, video games, movies, and animated shows by perusing vendors, cosplaying as their favorite characters, or visiting special guests.
This year's roster of celebrity guests stars included Catherine Suhterland, the actress who played the Pink Power Ranger on Mighty Morphin Power Rangers; Justin Cook, a voice actor who plays several characters on Dragonball Z; and Dana Snyder, the voice actor who plays Master Shake on Aqua Teen Hunger Force and Scratch from The Ghost And Molly McGee.
For two days, attendees were able to peruse dozens of vendors featuring artists and craftsmen showcasing their merchandise of their favorite movies, shows, comics and games. They could also participate in costume contests and attend panels and question and answer seminars hosted by several of the celebrity guests.
One notable guests was George Lowe, a local Lakeland resident and acclaimed voice actor famous for his role as Space Ghost on Space Ghost: Coast to Coast as well as other characters on Cartoon Network's Adult Swim. During his panel, he entertained his nearly a dozen attendees with his rambles about everything from his art collection to his experience as a radio show host and announcer.
"The answers are long and rambly," he replied to a follow-up question about a question concerning his start as a voice actor. When asked if there was a show he wanted to guest star on, he mentioned that if he could appear on The Simpsons, "I would die a happy man."
Guy Hutchinson, host of the Drunk at Disney podcast, also attended to share his wisdom about the finest drinks at Walt Disney World. He's written countless books on the subject, including "Bibbity Boozity Book: A Cocktail Guide For Those Drunk On Disney."
Aside from being a drinking aficionado, Hutchinson also loves the history behind Disney World and other theme parks. In fact, he was drawn to the history of the RP Funding Center, which partially inspired him to attend Central Florida Comic Con. That, and Lakeland's close proximity to Disney.
On his podcast, he and his hosts always try to raise a glass to a historical Disney figure. As for his favorite drinks at Disney World, though many of the cocktails there are admittedly "sugary and sweet", he especially likes Dad's Electric Lemonade at Hollywood Studios.
"We would like to say that, even though we are trying to make cocktails and stuff, we were drunk on Disney before we were old enough to drink booze, [because] Disney is it," he said. "That is my absolute favorite place to be."