Explore Virtual Reality At EGS Escobar Gaming Studio
by James Coulter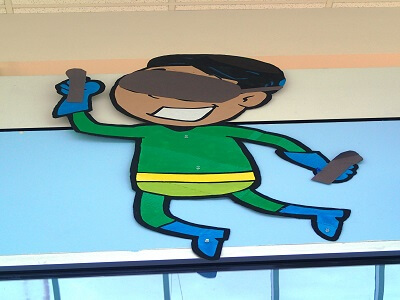 Ever since the creation of video games, gamers have wished to go beyond simply playing them, to step inside the game and become a part of it. Now they have a chance to do exactly that through virtual reality.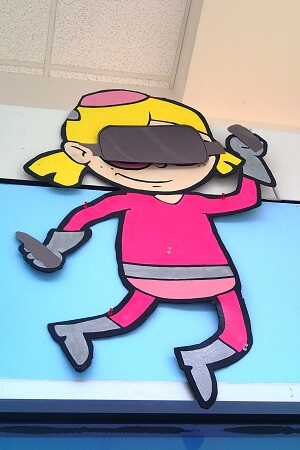 Anyone interested in taking their gaming experience to the next level can enter the virtual world through EGS Escobar Gaming Studio, a new virtual reality gaming studio at Eagle Ridge Mall in Lake Wales.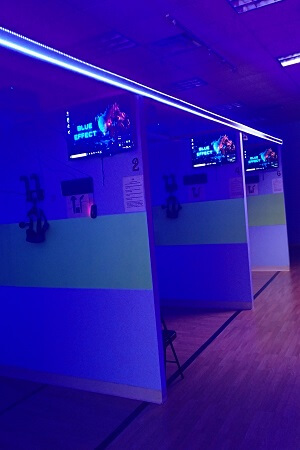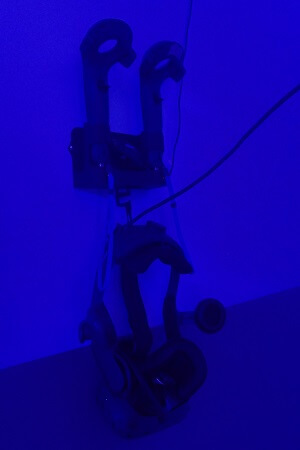 With six virtual gaming stations, each fitted with high-definition headsets and handheld controllers, EGS Escobar Gaming Studio allows visitors to take a step out of reality and into virtual reality where they can explore and play beyond three dimensions.
Whether you want to shoot down alien robots in a giant mech, hunt for zombies in an apocalyptic wasteland, drive a sports car past the finish line, or simply take a journey around the world without leaving Florida, EGS offers more than two dozen virtual experiences to meet your gaming needs.
"You can go to Egypt standing here or to Rome or on the moon with these headsets," said owner Jose Escobar. "They can expect to be very happy to be in a game that they had always watched and now they can immerse themselves inside it."
As someone who grew up in the 1980s, Jose witnessed and experienced the video game revolution for himself. His first gaming console was a Commodore 64, and he still owns his original Nintendo Entertainment System.
Even to this day, he considers himself a proud gamer and geek, playing games and collecting comic books. So being able to own his own gaming studio was a lifelong dream of his.
Jose remembers when virtual reality was first developed in the 1990s. Now technology has allowed the virtual experience to become more immersive and affordable, making his dream of owning an arcade even more desirable.
"Ever since VR came out, it has been my lifelong dream to be inside of a game than to watch it from a monitor or TV," he said.
Since ending his 35-year-long career in book binding, Jose decided to take a giant leap into the virtual world by finally opening up his own gaming studio.
"I said I might as well take a chance," he said. "I took my chance and did it. You have to follow your dream someday. That is what I did. I just followed my heart."
Eagle Ridge Mall has been experiencing an uptick with new businesses opening, so Jose decided to open his gaming studio there. He couldn't ask for a better location, as it's only a few steps away from the movie theater, bowling alley, and GameStop.
Since opening last month, his gaming studio has since received steady business, mostly from children, teenagers, and young adults—though the virtual experiences he provides are fun for all ages. His place is mostly busy in the afternoon once school lets out, he said.
Some of the most popular games his customers request are zombie games, especially with Halloween right around the corner.
With virtual reality still being rather expensive for home usage, his studio helps bring virtual reality for the whole community to experience at affordable prices.
"Great place to take a break from shopping (or work in my case) and escape to another world through their VR Gaming experience and…. the prices are decent!!" one satisfied customer wrote in a review on Facebook.
Jose hopes to further expand the services provided through his business with plans to install a full-motion simulator and to plan several gaming tournaments, social and business functions, and PC building for those who want to bring the VR experience to their home.
Often his customers would record their experience within the virtual world and upload it on-line to Facebook where they share it with their friends and even post it on the EGS main Facebook page. For Escobar, happy customers sharing their experiences with his games proves to be the best advertisement he could ask for.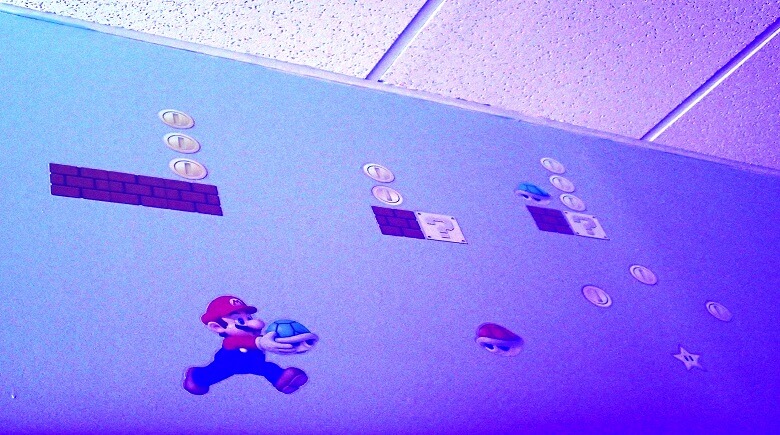 "[The best part is] watching the joy in people's faces after they play our games or as they are leaving they are laughing and saying how much they enjoy our games," he said.
EGS Escobar Gaming Studio is located between The Show Room and Classic Home Décor within Eagle Ridge Mall, located at 451 Eagle Ridge Drive in Lake Wales.
The gaming is open daily. Monday through Wednesdays for the whole month of October, customers will receive bonus time towards their gaming selection.
For more information, call (863) 949-4031, visit their website at: https://escobargamingstudio.com/, or visit their Facebook page at: https://www.facebook.com/EGS416