Enjoy Summer Fun Days At Lake Wales Museum
by James Coulter
Looking for family fun activities to do on Saturday morning that doesn't involve watching cartoons?
Want your children to have fun over the summer while continuing to learn even out of school?
Then come to the Lake Wales Depot Museum and Cultural Center for their Summer Fun Days.
Every Saturday morning through the summer from now until August 11, the museum will be hosting family-friendly activities teaching children about local history and culture.
From storytelling to dress up, to historic tours and hands-on arts and crafts, these activities will teach children as much as they will entertain them—and best of all, they're all free along with museum admission!
Jennifer D'Hollander, Lake Wales Museum Director, wanted to offer such activities that children of all ages and their parents could enjoy while learning more about their local community.
"We can't go on vacation every moment of the summer, so we can look for things in our own backyard," she said. "Instead of doing a traditional summer camp for kids, we thought it would be fun to do something for all ages and that families can do together."
Each day will have a different theme about various aspects of Lake Wales, from the cowboys and Native Americans that settled the area, to the trains and transportation that brought people to the city, and to the many local industries such as citrus.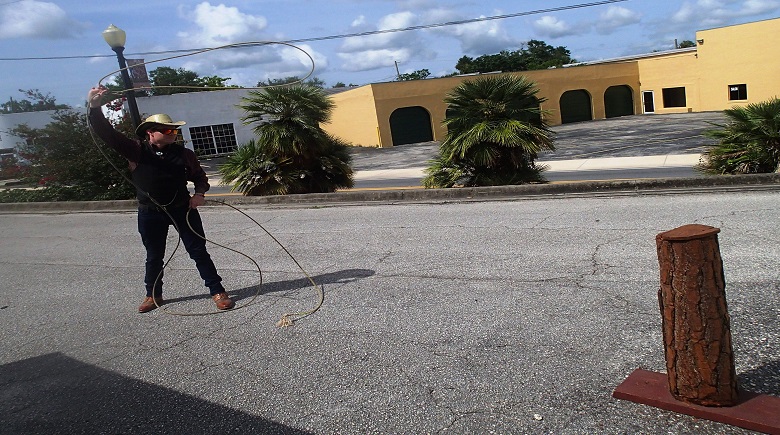 Last Saturday's theme was about cattlemen, with activities and lessons about the early settlers, especially the cattle ranchers.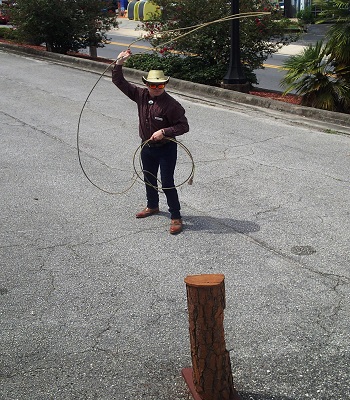 Children could learn how to throw a lasso, paint their own bandanas, roast marshmallows over an open flame, and toss around horseshoes.
Two storytellers, Connie Trama and Linda Chancey, told old folk stories and Native American tales about how the possum received its pouch and why baby rattle snakes don't have their own rattles.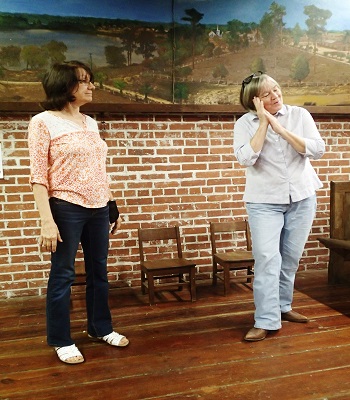 This storytelling duo, Sing and Tell, both have more than 30 years of storytelling experience.
As retired librarians, both had used their storytelling skills at their own libraries before sharing their stories at events such as this and the upcoming Cracker Storytelling Festival at Heartland Park.
"My favorites are humorous folk tales and stories that bring a laugh," Trama said. "We are happy to be asked to come out and share stories."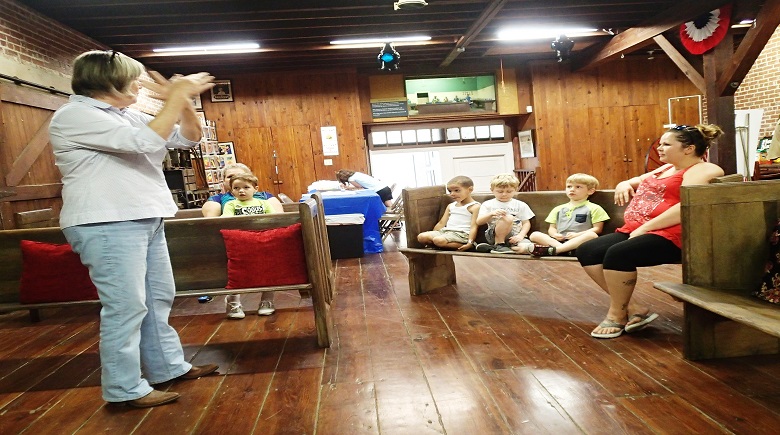 Chancey loves being able to visit the museum, and feels that their storytelling skills helps accentuate the overall educational experience there.
"Storytelling works well with the museum, so we are glad to be here," she said.
The first Summer Fun Day was hosted on June 9 and managed to attract more than 40 local residents of all ages.
Shelly Kirkland, a Lake Wales resident, attended the first event with her two children, Matthew, 4, and Annalyse, 8.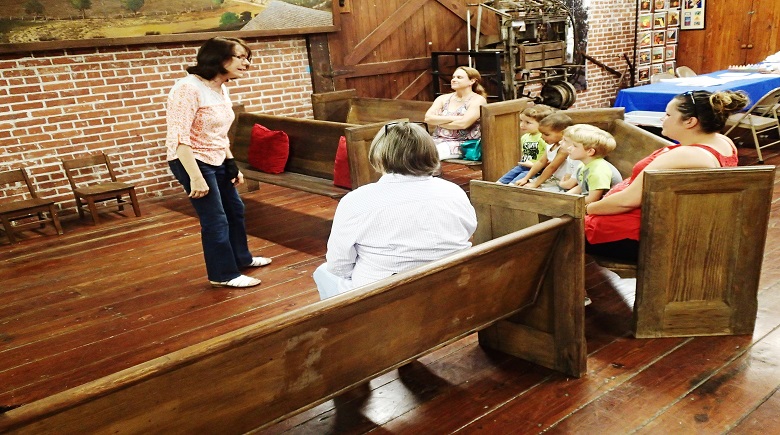 Not only do these events allow her to have a fun time with her children within a safe environment, but also offers them an opportunity to learn more about their local community and it's rich history.
"I enjoy having some family fun time without all the thrills," she said. "I have been to the museum before. It has a lot of history. Every time you go there, there's something new that you never noticed the first time."
D'Hollander hopes that more children and their families come to visit the museum during these Summer Fun Days, especially those who have never visited the museum before.
Not only will these free events give children and their parents something to do over the summer, but will hopefully also expose them to an aspect of the community many of them probably never knew about, she said.
"If they are interested in learning more about their city and where they live…they can come in, check us out, and learn more about us," she said.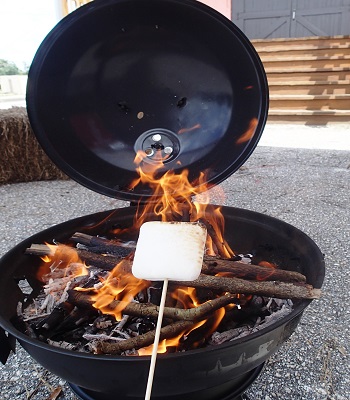 Summer Fun Days will be hosted from 9 a.m. to 5 p.m. every Saturday until August 11. The Lake Wales Museum is located at 325 S. Scenic Highway in Lake Wales, and is open Tuesday to Saturday from 9 a.m. to 5 p.m.
For more information, visit their website at: http://www.cityoflakewales.com/439/Depot-Museum