Cooking On The Ridge: Cranberry Eggnog Cornbread Scones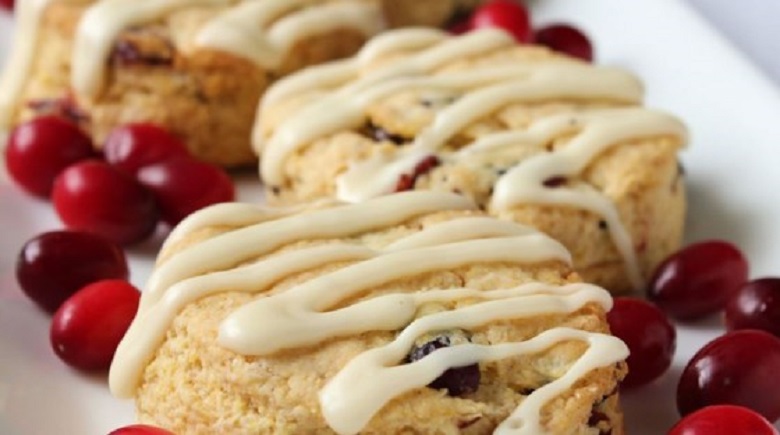 Ingredients
1 tablespoon baking powder
3/4 cup craisins (sweetened, dried cranberries)
Directions
Prep 20 m

Cook 15 m

Ready In 35 m
Preheat oven to 375 degrees F (190 degrees C). Lightly grease a baking sheet.

Stir the flour, cornmeal, sugar, baking powder, and salt together in a mixing bowl until blended. Cut in the butter using a pastry cutter or two knives until coarse crumbs form. Mix in the craisins. Use a fork to stir in the eggnog and make a sticky dough.

Turn the dough out onto a lightly floured surface; dip hands in flour and knead the dough about 10 times. Pat the dough out into a disk about 1/2 inch thick. Dip a 2 inch diameter biscuit cutter into some flour, and cut out 8 to 10 rounds. Place rounds about 2 inches apart on prepared baking sheet. Use up remaining dough by patting it into a smaller disk and cutting again.

Bake in preheated oven until risen and golden brown, about 15 minutes. Serve warm or at room temperature.