Flite Fest South Sends Hundreds Of Model Planes In The Blue Yonder
by James Coulter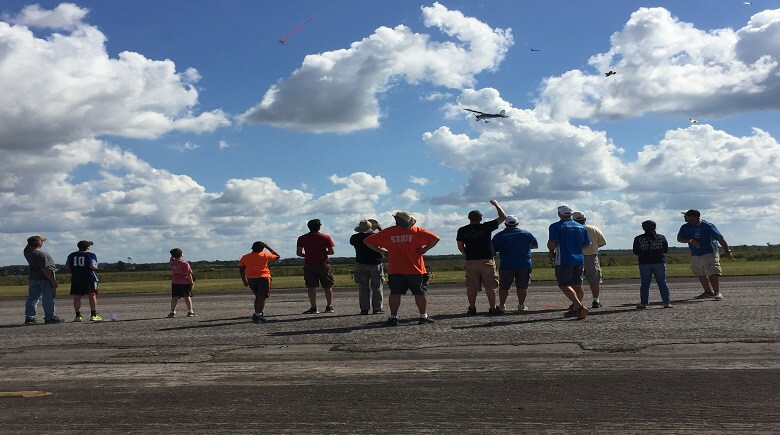 When high school student Joe Dale traveled to the Lake Wales Airport to test out his model plane on Saturday, he did not expect it to receive much attention.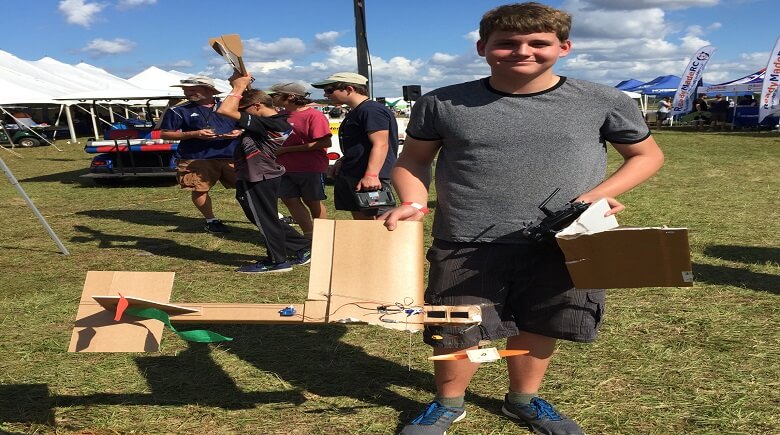 Dale had constructed his plane that very morning, so he did not think it would stand out from the hundreds of other model planes at the airport that day.
However, upon getting it into the air and flying it around during one of the many combat games, his plane was one of two to remain in the air the longest.
Being able to receive such recognition more than exceeded his expectations, with the only thing he loved more was that he enjoyed the overall day.
"I love the crowd and the general vibe of the whole thing," he said.
The other plane to remain in the air the longest was an FT Mini Arrow created by three other high-school aged boys: Michael Linda and his friends, Kobe Cantin and Sam Pankratz.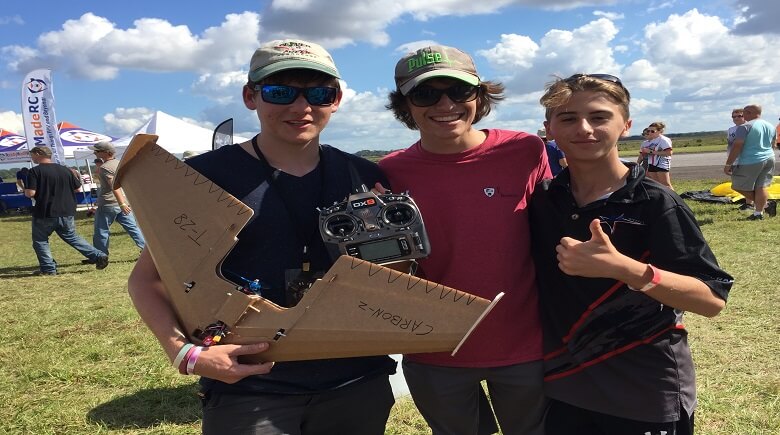 Even though his plane's battery was about to die, Linda managed to keep his plane in the air by flying it high and slow.
"My battery was about to die, but we did good," he said.
The winners of the combat game received such prizes as a flight test foam plane kit, a set of first-person view goggles, a virtual-reality headset, and a balsa airplane kit.
This combat game was one of many events that weekend during the inaugural Flite Fest South at the Lake Wales Airport, which was the 7th Flite Fest event hosted by popular radio-control YouTube channel Flite Test.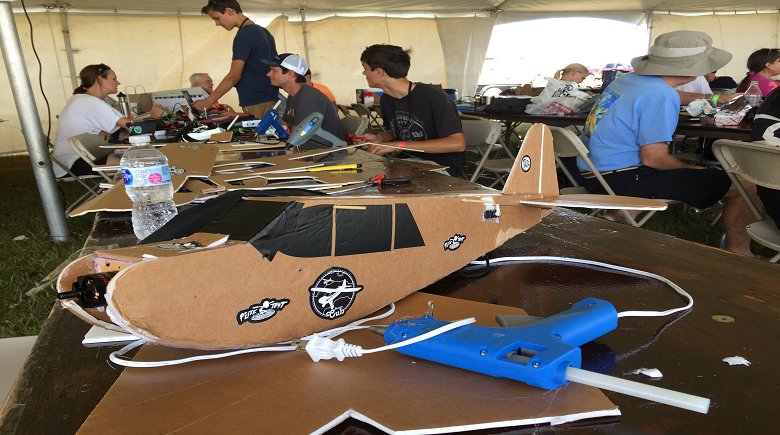 Aside from providing the opportunity for model aircraft flying, the family-friendly event also hosted other forms of aviation including real planes, skydiving, hot air balloons, and helicopters, as well as served as a space for vendors, live music, nightly bonfires, and food trucks.
The inaugural event more than managed to exceed expectations with large crowds and overall beautiful weather with clear blue skies, explained Stefen Ostergren, the master of ceremonies for the event.
"This is the first time we have been down her in Florida…[and] it could have not gone any better," he said. "I love the people. They are so friendly, so happy running around having a good time. It's tough to beat that southern charm down here in the Florida area."
While this was the first ever event to be held in the south, it managed to attract attendees from all over, even from as far north as Canada.
One such northern guest, Gavin Trussell, traveled from Columbus, Ohio to visit the event and test out his gigantic model plane with an 18-foot wingspan.
Modeled off of a Junkers JU 188, an old German bomber, this green 30-pound model plane was made from scratch in less than 30 days from construction foam and other items from the department store.
While building the plane in less than a month was a major challenge, even more so was actually flying it, as to ensure that it did not fly out of control and hurt anyone else or their planes.
Having built model planes for more than 15 years, Trussell wanted to take the challenge of building such a model.
"We wanted to show that you can build a big awesome plane from hardly anything at all," he said. "We wanted to come out to Flite Fest and hang out with everyone in the spirit of model aviation."
Aside from offering a venue through which model airplane lovers could fly their planes, the event also served to introduce its youngest guests to aviation and inspire them to reach for the skies.
At the STEM tent, elementary school children could learn about the science of aviation and even create their own planes, with the youngest building and testing stunt gliders, while older kids designed their own wings.
With a pilot shortage currently in the aviation field, inspiring future generations to consider aviation remains a major priority, and this event helped to offer such inspiration, explained instructor Jake Marshall.
"If you get kids in and around aviation and they see what the industry has to offer them…they will want to take over and take those pilot jobs in the future," he said. "That is what we are all about."