Combative Man Bites Polk County Fire Rescue Battalion Chief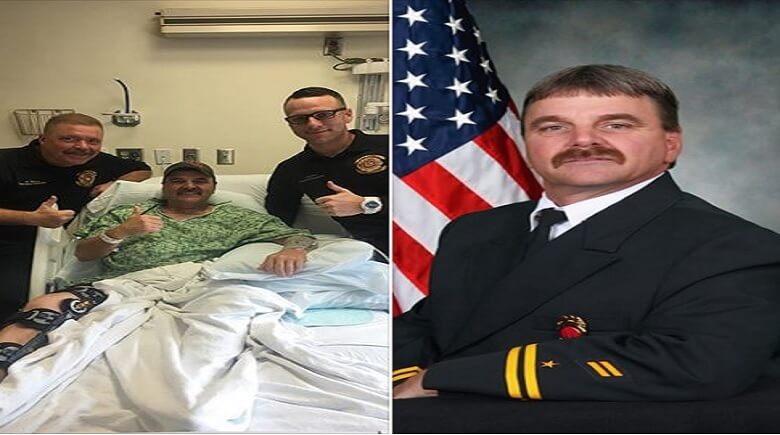 Bartow, Fla. (
April 28, 2017
) —
A Polk County Fire Rescue Battalion Chief underwent emergency surgery Tuesday night after he was bit in the arm by a suspect involved in a motor vehicle crash near Winter Haven.
Battalion Chief Kevin Shireman, who remains hospitalized but in stable condition, was dispatched about 8:40 p.m. to a motor vehicle crash on Thornhill Road near Moonlite Pass in Winter Haven.
While Shireman assisted a Polk County Sheriff's deputy, the suspect involved in the crash bit Shireman twice. The second bite cause a serious arm injury to Shireman's left arm, which required emergency surgery. He also received a serous leg injury, which will also need surgery.
"Kevin Shireman is an amazing man. He rose to the occasion to assist the deputy carry out his duties," said Deputy County Manager for Public Safety, Joe Halman Jr. "We wish him a speedy recovery."
Shireman has issued the following statement:
"The support and encouragement I've received throughout this process has been overwhelming and I'm grateful. As you know, I have a very serious arm and leg injury. I don't know how long my recovery will take, but I have amazing doctors, nurses and other professionals taking care of me. As soon as I recover, I plan to be back on the job serving Polk County. But before I can get back to work, my wife and doctors tell me I need to focus on my recovery. My family and I appreciate your prayers."
The Polk County Sheriff's Office is carrying out an investigation into the matter. Questions about the incident should be directed to the Polk County Sheriff's Office.