Stout Slow Cooker Corned Beef and Veggies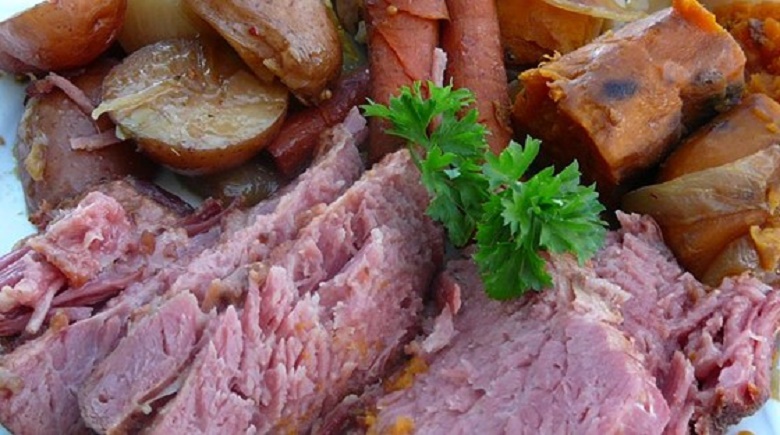 "A slow cooker recipe for some traditional-style Irish corned beef and cabbage that smells as good as it tastes."
Prep 30 m

Cook 6 h

Ready In 6 h 30 m
Pour 1 bottle Irish stout beer into a slow cooker.

Rinse corned beef brisket and pat dry. Rub with brown sugar, including the bottom, and gently place brisket into the slow cooker with the stout beer.

Arrange sweet potatoes, cabbage, onion, carrots, and red potatoes on and around the brisket in the slow cooker.

Pour remaining 1/2 bottle Irish stout beer on and around brisket and vegetables to moisten the brown sugar. Cover the cooker and cook on Low until corned beef is tender, 6 to 8 hours. Allow brisket to stand 5 minutes before slicing.