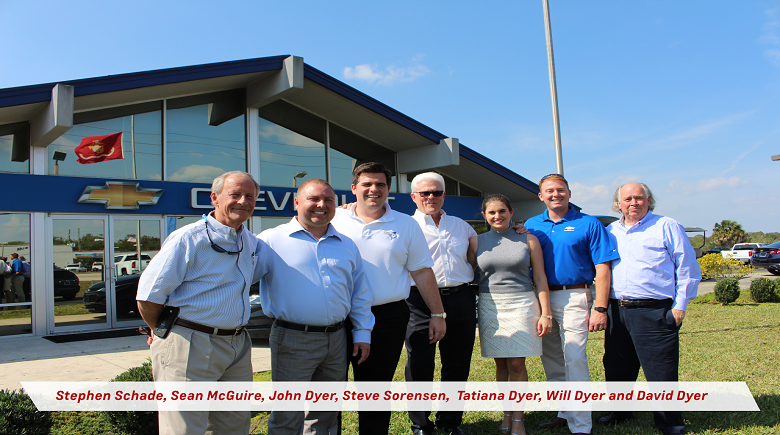 After 41 years of servicing the Lake Wales Community Sorensen Schade Chevrolet has been aquired by McGuire Chevrolet.  In commentating on the sale Mr. Sorensen said "I am excited for this next chapter in my life as well as for the business."  Mr. Stephen Schade, who will continue to advise and consult with McGuire Chevrolet said "I am delighted to see something we have worked so hard on be passed on to such a capable family group."  Sean McGuire said "We are honored to have been selected by Mr. Sorensen and Mr. Schade to carry on their tradition of outstanding customer service and community outreach.  Along with McGuire Kia we look forward to being a part of the community through our monthly McGuire Difference Awards."
The McGuire Difference Award recognizes 501c3 Community Organizations that make a difference in Polk County with a $3,000 award every month.  So far they have recognized organizations such as Habitat for Humanity, Early Learning Coalition, and Family Literacy Coalition.
McGuire Chevrolet is a branch of the McGuire Kia family and the Dyer Family Group.