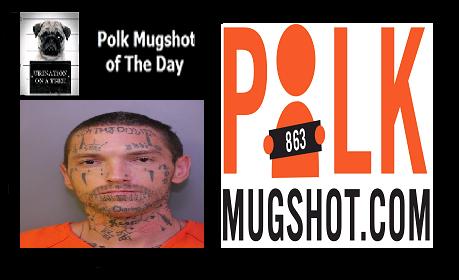 Every weekday around mid-day we will have the Polk Mugshot of  The Day. The mugshot will be someone arrested in Polk County in the past couple of weeks. The mugshot along with the charges will be posted. Please remember these individuals are innocent until proven guilty.
Inmate Name: RAMSEY, SHAUN N
Booking Number: 2016-042584
Booking Date: 11/4/2016
Race: W Sex: M DOB: 9/13/1982
Height: 510 Weight: 170
Charge Number 1
Statute: 784.03(1)(A)1.* Dom Viol-Battery Touch or Strike
Charge on Arrest Docket: DV- BATTERY TOUCH OR STRIKE
Mr. Ramsey has been arrested over 10 times in the last 10 years in multiple Florida counties. He has also been a registered felon since 05/15/2009
Here are previous mugshot's of Mr. Ramsey
No claims to the accuracy of this information are made. The information and photos presented on this site have been collected from the websites of The Polk County Sheriff's Offices. The people featured on this site may not have been convicted of the charges or crimes listed and are presumed innocent until proven guilty. Do not rely on this site to determine factual criminal records. Contact the respective county clerk of State Attorney's Office for more information. All comments and opinions are submitted by Internet users, and in no way reflect the views or opinions of this site's operators.